Kenya is the best country to visit with attractions ranging from The Great wildebeest migration to the red elephants of Tsavo. There are so many places to visit but I will just highlight the best five places you should never miss to go while in Kenya. The first attraction is: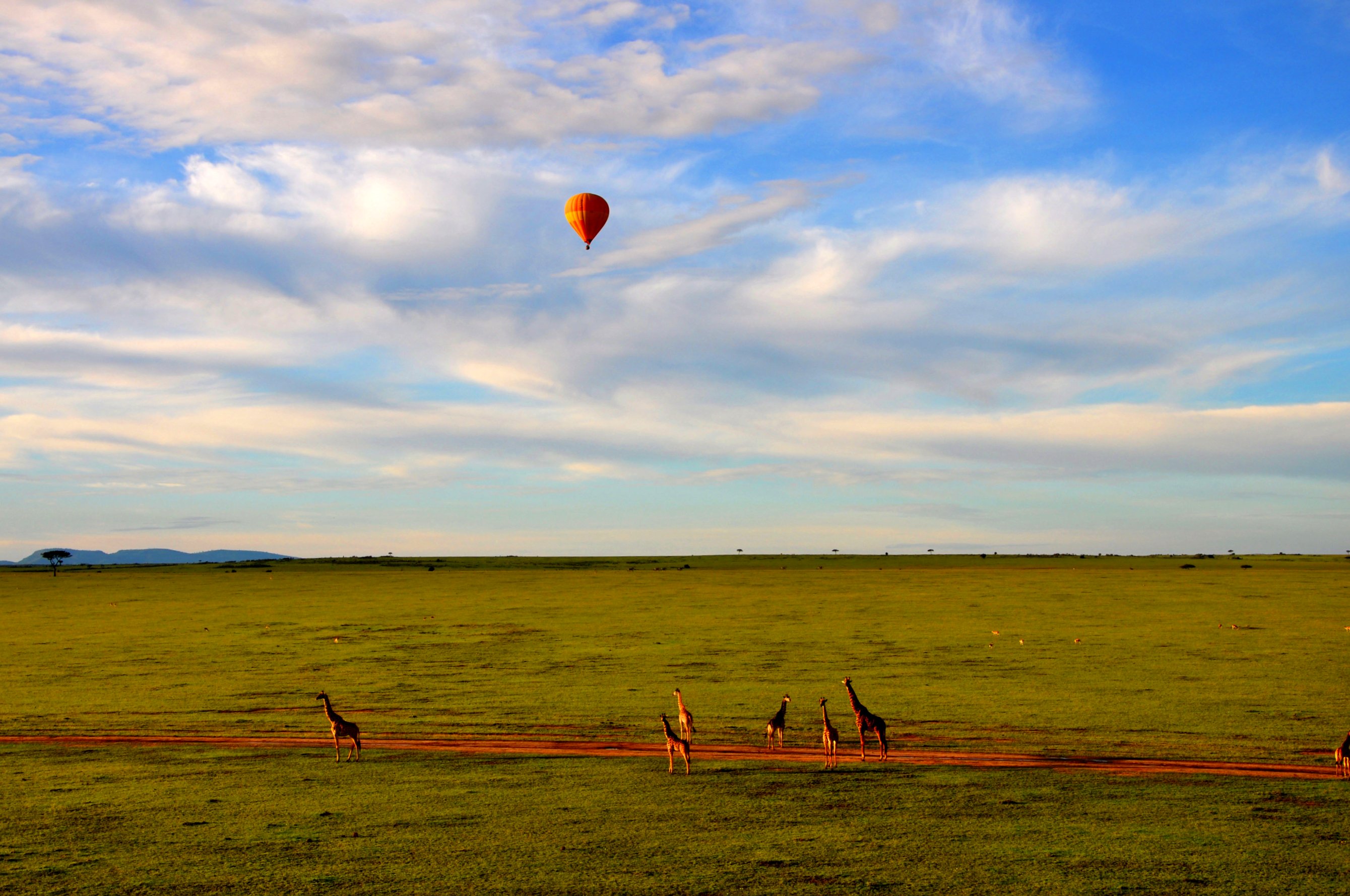 Amboseli National Park and is located close to the Tanzania border at the foot of Africa's highest mountain, Mount Kilimanjaro. It is famous for being the best place in Africa to get close to free ranging elephants. It is the second most popular national park in Kenya after Maasai Mara National Reserve because of its large numbers of wildlife which can easily be spotted due to sparse vegetation. You don't want to miss this experience at all.
Maasai Mara National Reserve is one of the top tourist attractions in Kenya and the country's most popular game reserve because of the wildebeest migration. The "Great Migration" takes place every year from July to October when millions of wildebeest and zebra migrate from the Serengeti in Tanzania to the greener pastures of the Maasai Mara National Reserve in Kenya. The Maasai Mara also has one of the largest densities of lion in the world and is no wonder this is the home of the BBC wildlife channels Big Cat Diary.
Tsavo National Park is the largest park in Kenya and one of the largest in the world. It was divided into two due to its size that is Tsavo East and Tsavo West. Most of Tsavo East national park is generally flat and consists of semi-arid grasslands and savannah. Features include the Yatta Plateau and Lugard. Tsavo West national park is made up of savannah ecosystem which comprises of open grasslands, scrublands, and Acacia woodlands. Features include natural springs such as Mzima springs and lava flows such as Mashetani lava flow. Both parks are home to the big five which include lion, buffalo, leopard, elephants and rhinos and other wild animals.
Lake Nakuru National Park is a haven for bird watchers and is located in Rift valley. The park is most famous for thousands of Greater and Lesser flamingos lining its shores. There are also about 450 other bird species within the park and around the lake such as; little grebes, white winged black terns, stilts, avocets, ducks, African fish eagle, goliath heron, hammer kop, pied kingfisher and Verreaux's eagle. The park is also home to four of the big five, lions, leopards, buffalos and rhinos, except the elephants and also hosts other wild animals.
Samburu National Reserve is in the Northern part of Kenya and is home to all the big five (Elephant, Lion, Rhino, Leopard and Buffalo). In this reserve you also find the Samburu special five which only occur naturally in the northern hemisphere. They are; Gerenuk, Reticulated Giraffe, Somali Ostrich, Gravy Zebra and the Beisa Oryx. Other animals include dik-dik, impalas, Wild Dog (Endangered), Pun cake Tortoise (Endangered), crocodiles, gazelles, waterbucks among others. Over 450 species of birds have been recorded here.