Located no more than a 25-minute speedboat ride from Male, Dhonveli's proximity and diversity combine to make it one of the most popular destinations in the Maldives.The island is constantly buzzing with action as divers, surfers and beach bums alike find a common ground in the world of excitement this little island has to offer. A trip here is always big fun and you're bound to find yourself trying something new no matter what reason brings you to our shores.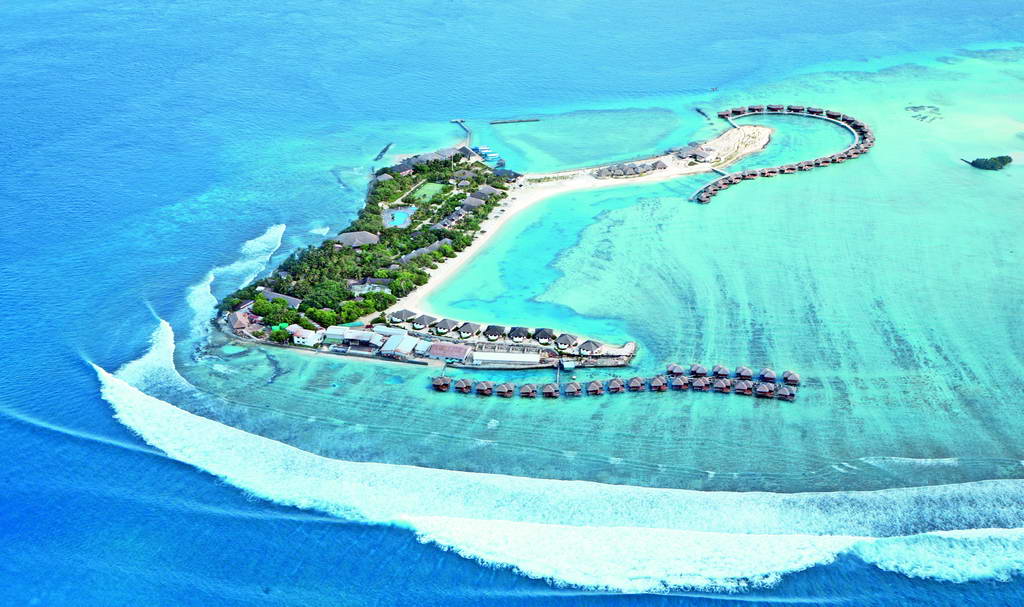 A look from the skies will show you that our island is shaped like open arms, welcoming all who are weary and are in need of rest, rejuvenation and a brand new vitality. Five categories of rooms combine with multiple ways to drink and dine across the island, offering something for everyone looking for the exotic and exciting. Energy and adrenalin are our key resources here – and we supply them in excess to each and every one of you.
But there's another reason we're considered to be one of the best resorts in the Maldives – our world-class surf. Magnificent waves and a policy of sustainable surfing combine to make Pasta Point at Cinnamon Dhonvelione of the most sought after surfing locations by award-winning surfers from around the world. In fact, it was said that the father of surfing, Tony Hussein Hinde was shipwrecked here in the early 70's and fell in love with the location because of its ability to not be affected by winds and its constant delivery of pristine surfing waves.
And it's not only the surfers who come here. Large families, groups of friends, divers and snorkeling buffs all seem to find a comfortable common ground in the heady atmosphere of our 6-acre island. Sink your teeth into our succulent seafood and indulge in the theme nights at each of our restaurants with the best of international cuisinse. Unwind at our spa or sink into the comforts of our 148 plush rooms.
We are Green Globe, ISO 12,000, 14,000 and 18,000 certified, in addition to our strict policy of permitting only 30 surfers on the island at a given time. We also encourage our guests to follow environmentally conscious policies while they are on the island.
Connect with us on Social Media
Call us on +254 720 824 502 / +254 720 823 229 for this Holiday Package
Visit our WEBSITE  for more offers