On the shores on Lake Nakuru, the pink lake, lies the most beautiful hotels. These are hotels that you must visit during the Christmas period. Below is a description on each hotel.
Lake Nakuru Sopa  Lodge
Located on a range of hills that form the western limits of Africa's Great Rift Valley, the lodge offers spectacular views over the vastness of Africa.The lodge also overlooks Lake Nakuru and its surrounding National Park, one that is a paradise for bird watchers and wildlife lovers alike.Lake Nakuru National Park is mainly a wooded and bushy grassland with a wide ecological diversity and characteristic habitats that range from the lake waters to the escarpment and ridges.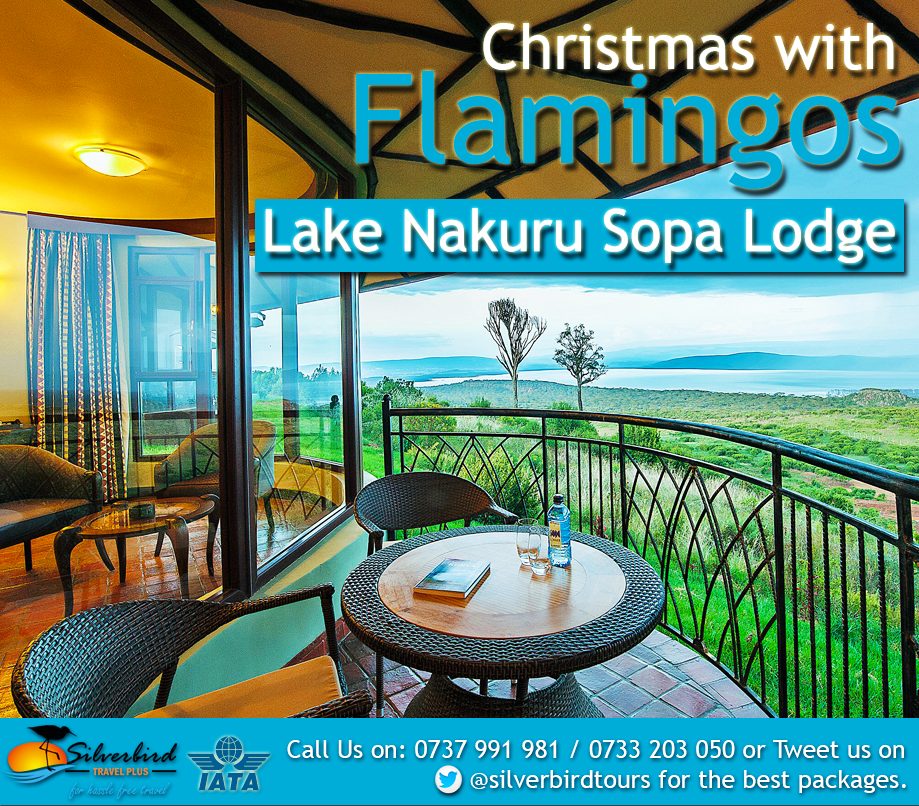 Lake Nakuru Lodge
Situated in the south eastern ecological niche of the park is the Lake Nakuru Lodge, an oasis of comfort and excellent services with commanding views of the lesser Flamingo interspersed with the Greater Flamingo for which Lake Nakuru is justly famous. It is another world for the visitors, where one easily forgets the hustle and bustle of the city. The lodge blends in well with the surroundings and the animals often browse peacefully close to the lodge and environs, much to the fascination of the visitors.The Acacia and Euphorbia Forest are havens for the animals during the heat of the day. Cormorant corner is aptly named as is pelican point. The Hippo pool at the Baharini springs is a favourite spot for picnics. In the centre of the park, never far from view, sits the glittering 40 sq. km. lake with its large population of lesser and Greater Flamingos and pelicans which, on their own right, attract visitors from all over the world.Lake Nakuru Lodge offers the sort of relaxation you have never experienced before and the surroundings are a sight too good to be missed.

Lake Nakuru Elementaita Serena Camp
Uniquely situated on the shoreline of sapphire-blue Lake Elmenteita where hundreds of thousands of birds congregate, the small and exclusive Lake Elmenteita Serena Camp in Kenya opened in July 2011. This area of breathtaking beauty, also home to many rare species of animals, is less than two hours' drive from Nairobi and just a short distance to the famous Flamingo filled Lake Nakuru.  Evocatively styled to echo the area's rich history, our safari camp blends aristocratic elegance with modern luxury and will offer cuisine and service of fittingly high standards.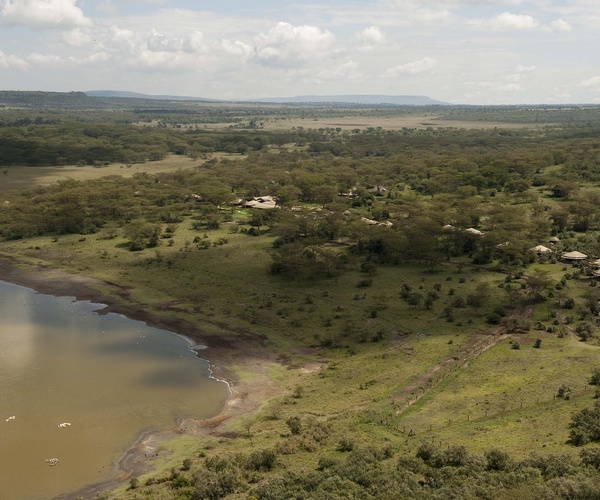 Our recommended Lake Nakuru Packages
Connect with us on Social Media
Call us on +254 720 824 502 / +254 720 823 229 for rates to these amazing  hotels
Visit our WEBSITE  for more offers