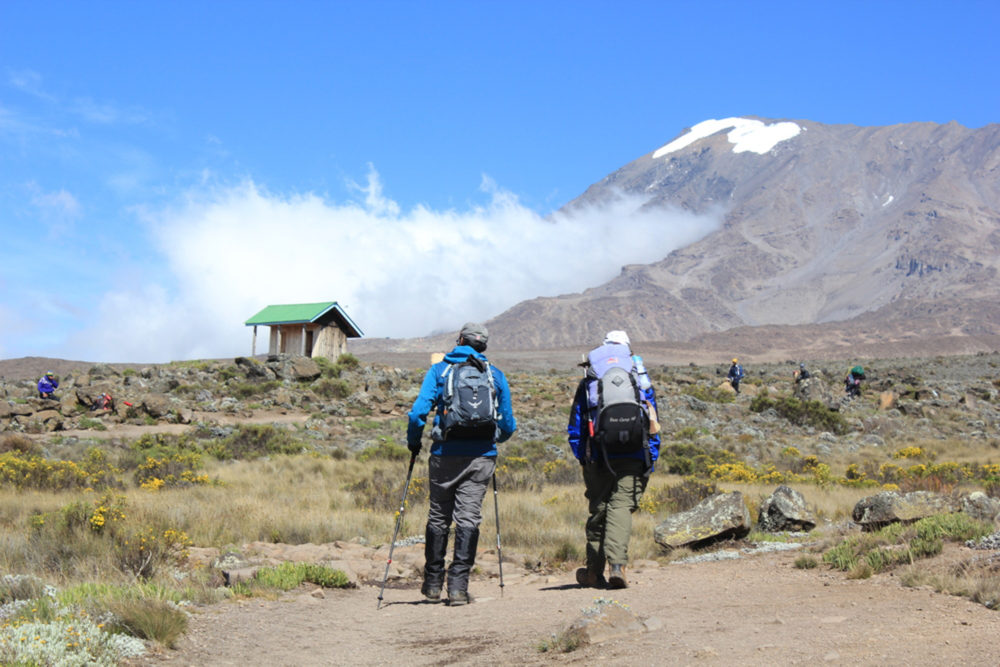 Thrusting up dramatically out of the Tanzanian grassland, Mount Kilimanjaro (5,892 m) is an unforgettable sight. It is the highest mountain in Africa, making it one of the 'Seven Summits' that elite mountaineers often seek to climb (the seven highest mountains on the seven continents.) Unlike most of the other 'Seven Summits' the trek to Kilimanjaro's summit is very achievable for any fit trekker. The Kilimanjaro ascent is one of the classic walking holidays of the world, as it is the highest mountain that can be reached by trekking alone. Typically taking between five and seven days depending on the route chosen, it is a journey through lush Tanzanian forest before the walk up the slopes of Kilimanjaro itself to the Uhuru summit.
Can I Climb Kilimanjaro?
A trek up Kilimanjaro is not technically challenging, and an experienced hiker in good condition should be able to make it to the summit. A climb of Kilimanjaro is not to be taken lightly, however; numerous inexperienced trekkers have been forced to turn back before the summit due to poor preparation or improper guidance. A good level of trekking experience, preferably with some experience of high altitude trekking, is recommended before attempting to climb Kilimanjaro, as is travelling with an experienced and reputable tour company.
Due to the high altitude it is important to fully acclimatise before and during the trek to Kilimanjaro. For this reason, the longer treks are generally recommended, and climbing a nearby peak such as Mount Meru (4,562m) can be an excellent warm up before tackling Kilimanjaro itself.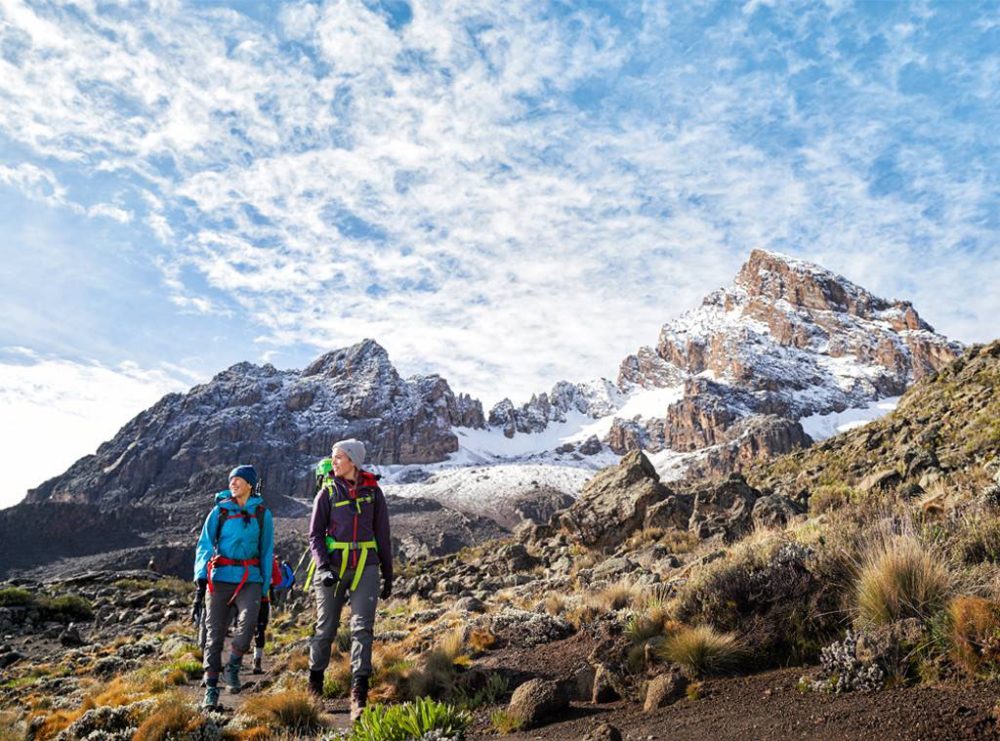 When to Go
As it is so close to the equator, it is possible to climb Kilimanjaro at any time of year. However, during the two short rainy seasons between October – November and March – May the weather is colder, wetter, and the views are likely to be less satisfactory. During the high seasons (essentially, any time out of the rainy seasons) advance booking is recommended; the trek is very popular, and most tour group places fill up fast.
What to Take
The temperature and weather varies hugely on a trekking holiday to Kilimanjaro, and it is important to be prepared for all conditions. You need to have the right clothes for walking in the blazing sunshine (shorts and t shirts) along with clothing to protect you from the ice and cold near the summit (fleece, windproof jacket, down jacket and trousers, thermal underwear, gloves, and balaclava). Good quality boots are essential – and make sure they are broken in before you attempt to climb Kilimanjaro!
A porter will carry the bulk of your kit, though make sure you leave all non essentials back at your hotel. Not only is this an act of kindness to the porter who has to carry all of your stuff, they aren't legally allowed to carry equipment that weighs more than 15 kg.
A trekking holiday to Kilimanjaro can be the adventure of a lifetime. It is vital to plan, prepare, and be in good shape before you go, but for the dedicated trekker, there are few experiences that can match reaching the ice capped Uhuru summit, experiencing the breathtaking views, and watching the sunlight breaking over the African plains.