This is an annual event held on the last Monday in May in Cooper's Hill, Brockworth, England. A handmade seven pound circle of Double Gloucester cheese is rolled down the steep hill with slippery grass and a number of people chase down behind it. The first person to grab the cheese or to reach the bottom of the hill wins and gets to keep the cheese.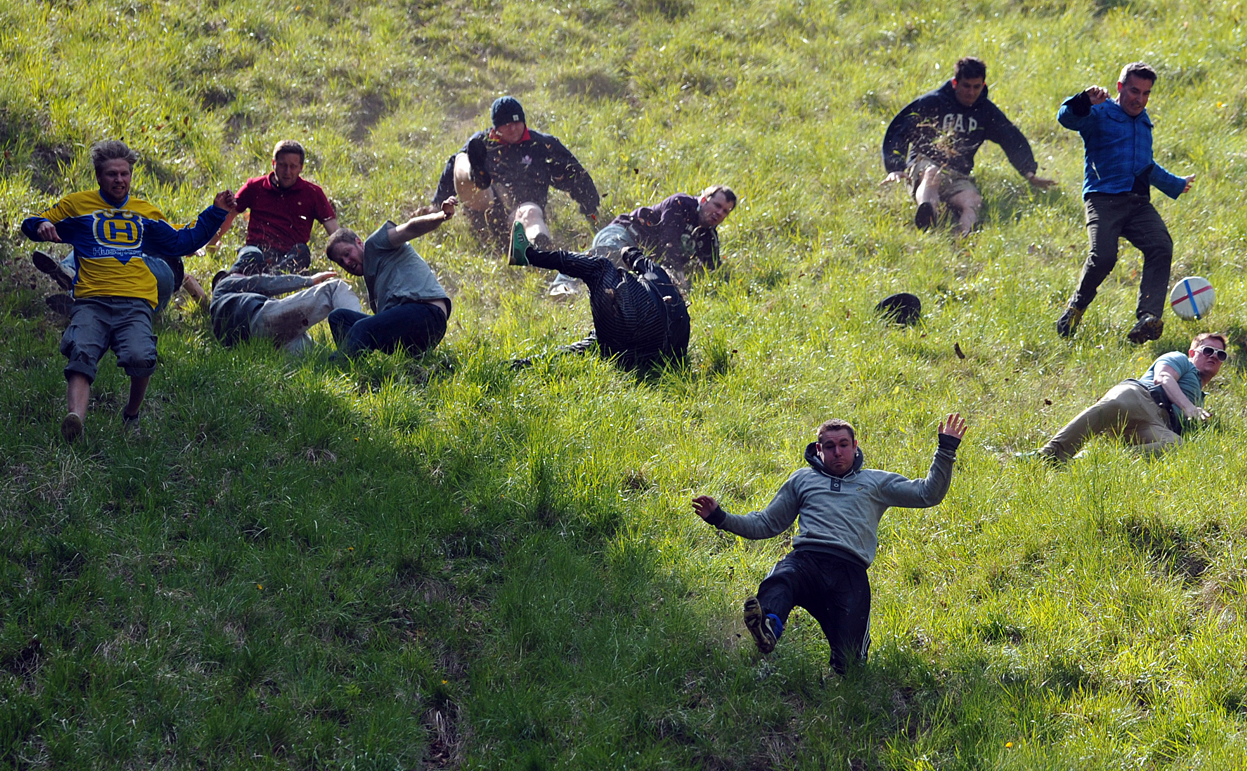 Looks like something that children would do but trust me this is a festival attended by over 5000 people from all over the world and you have to be 18 and above to participate.
Its good to at least attend different festivals around the world, but this May, try to go watch or participate in the Cooper's Hill cheese rolling festival!