Rugby Union is traditionally played with teams of fifteen players, so with less than half the players on the pitch, only seven minutes per half (ten for the Cup finals) and a two minute half time break for the players to catch their breath the pace of sevens is electrifying.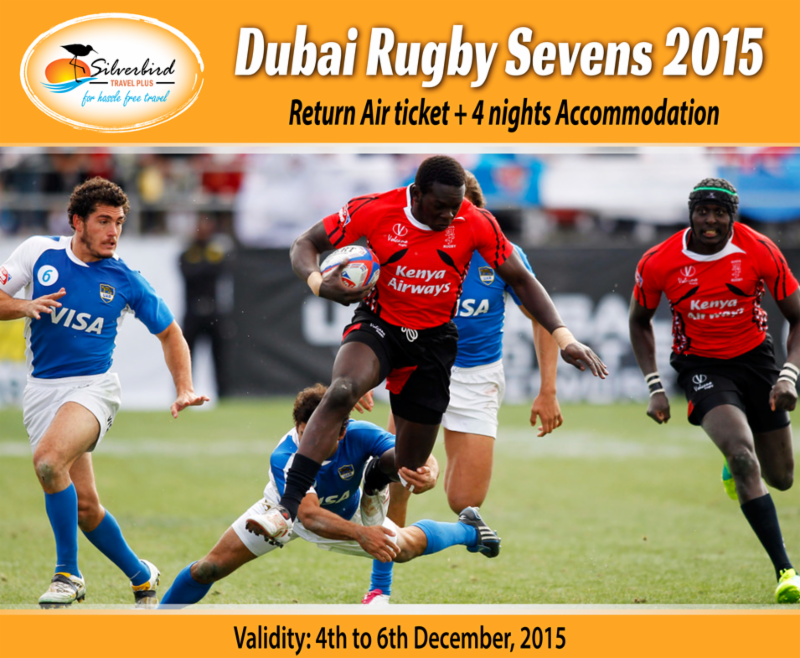 The game demands speed, agility, a high level of fitness and clever tactics. Successful teams plan and practice how to exploit the big areas of open space you get from having fewer players on the pitch. Normally there are less rucks, mauls, scrums and lineouts in the Sevens game and this usually leads to a fast moving, skilful 14 minutes of nail-biting entertainment.
In a nutshell, it's seven players for seven minutes each half. Each team can have five subs, and if it's a draw at full time the draw counts. In finals, extra time is played in five minute periods, and the first team to score wins.
Click HERE to book Dubai Rugby Sevens Package
Connect with us on Social Media
Call us on +254 720 824 502 / +254 720 823 229 for Dubai Rugby Sevens Packages. 
Visit our WEBSITE  for more offers