Malindi is a town on Malindi Bay at the mouth of the Galana River, lying on the Indian Ocean coast of Kenya. It is 120 kilometers northeast of Mombasa.  Malindi has 155 kilometers of coastline with idyllic silver beaches fringed with swaying palm trees, Casuarinas and frangipani. Malindi has remained unchanged over the years keeping its appeal of "fishing village" and offering all the services of a famous tourist destination. The natural beauty of the coast, the many beaches and bays lined with palm trees, the ideal tropical climate and the magic of the Indian Ocean make it the ideal place for a dream vacation. The beaches are extensive and provide panoramic views of the ocean while hosting best accommodation spots with unique exclusive getaways.
Billionaire Resort
Set on the Marine Park and Reserve, Billionaire Resort is a fully serviced luxury apartment-complex which translates the quest of privacy and rest into a pure deluxe experience.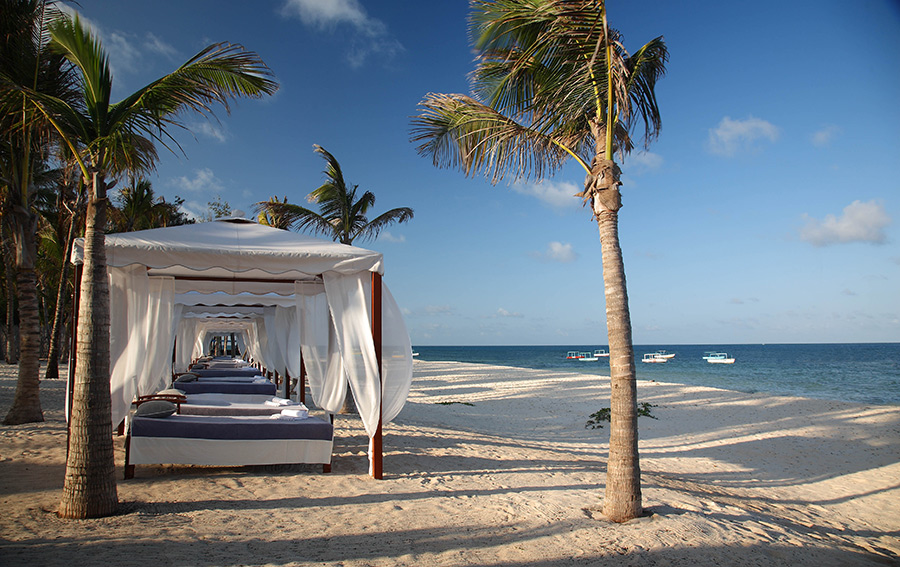 The cutting-edge design of the Resort focuses on a mission of high quality and high performance and it reflects the synthesis of tradition and innovation using local materials, recasting them in the light of an ultramodern, luxurious and reliable perspective.
Diamonds Dream of Africa 
Diamonds Dream of Africa is located along the silver sand beach of Malindi. It features a beauty center and spa offering views of the ocean as well as a business center.  Here, the enchanting force of nature melds with the exotic Indo-Arabic architecture to create a hypnotic charm.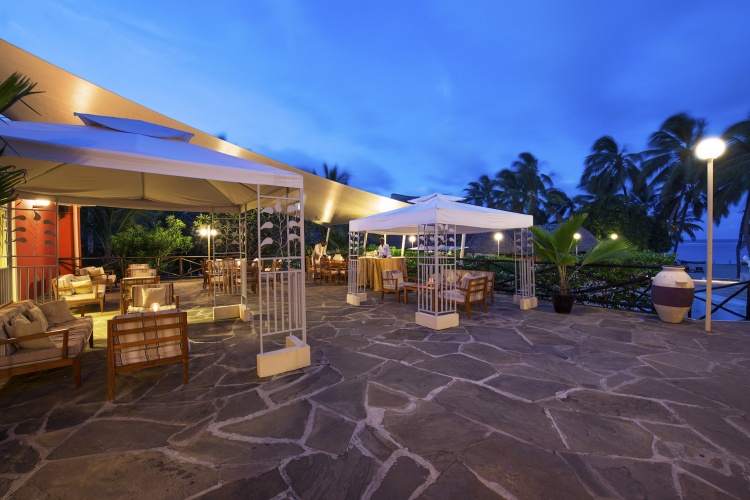 Ocean Beach Resort & Spa 
Set in extensive gardens overlooking the Indian Ocean, this beachfront hotel in Malindi offers 2 outdoor pools, one semi-olympic with a Jacuzzi, the second beachfront with soft entrances on both ends, and a spa. All rooms and suites have a private balcony or terrace.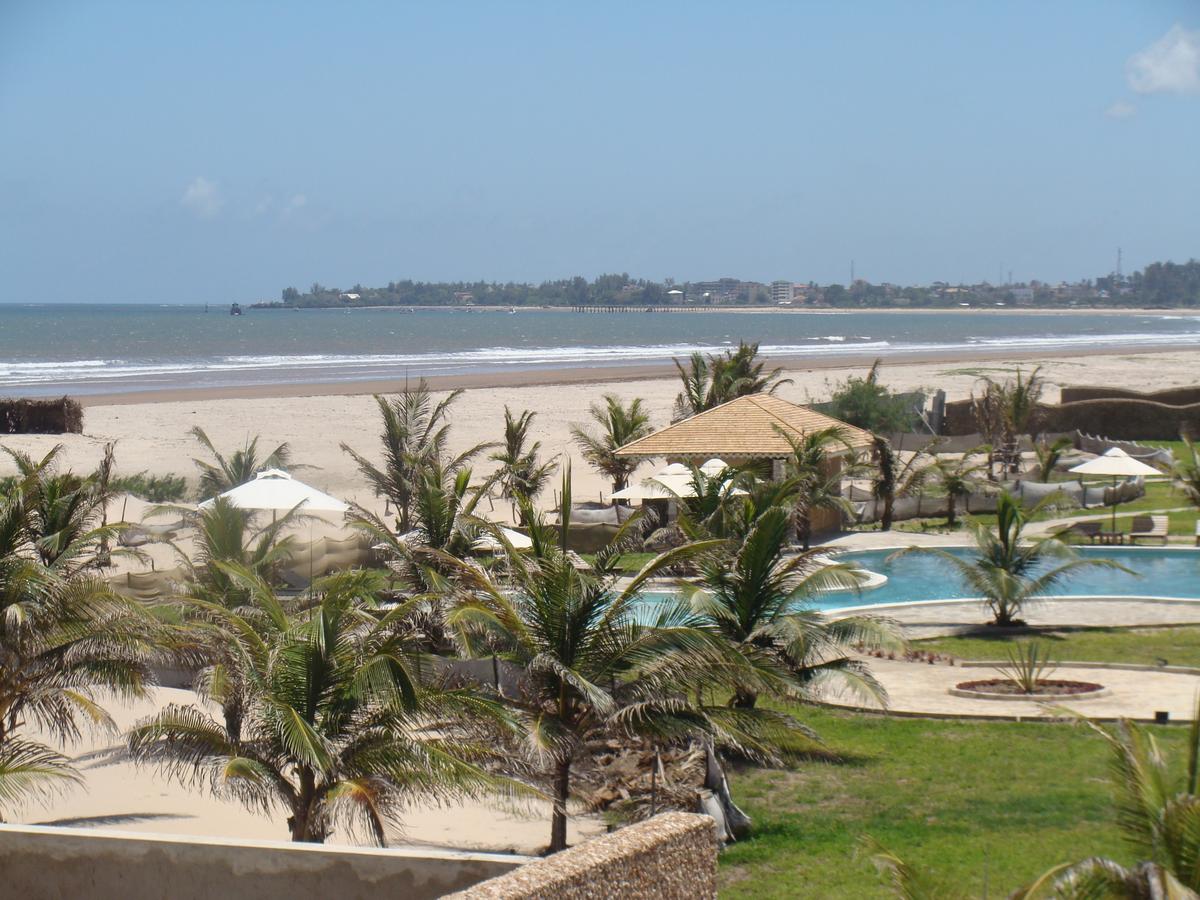 Sandies Tropical Village
Sandies Tropical Village offers an exclusive launch pad to the wonders of Kenya with white, palm thatched villas arranged in the animated garden in the form of a Masai Manyatta Village. It is on the silver sand shore of Malindi featuring 2 restaurants, 3 bars and a spa. Guests can arrange to partake in water activities at the water sports center.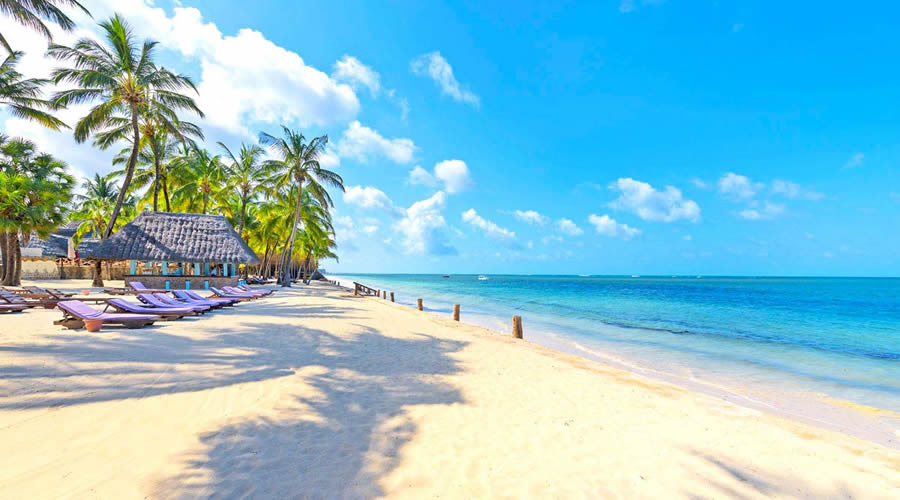 Sandies Coconut Village
Hit the beach to enjoy the shade from a beach umbrella or relax in a sun lounger, plus activities like scuba diving, snorkeling, and windsurfing are nearby. The outdoor pool provides fun for everyone, while guests in the mood for pampering can visit the spa to indulge in massages, facials, and hydrotherapy. Dining choices include 2 restaurants,  bar and lounge.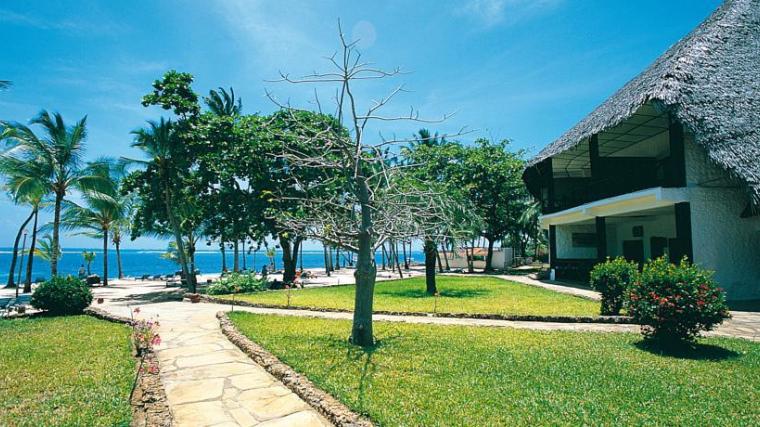 Kola Beach Resort.
Featuring a lush garden with palms and bougainvilleas, this resort has a private sandy beach along the Indian Ocean. It offers a beachfront restaurant and a boutique with handcrafted souvenirs. Each suite has a private veranda or balcony with a seating area.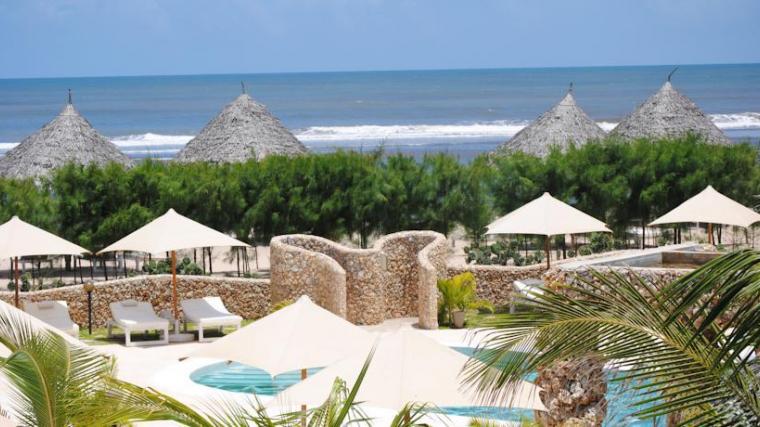 Driftwood Beach Club
This simple Swahili hotel on the clean white sandy beaches of Malindi is one of the most relaxed holiday spots along the Kenyan coast. At Driftwood Beach Club, relax by an outdoor pool or hit the private beach where you can enjoy surfing/boogie boarding or relax yourself at the Spa.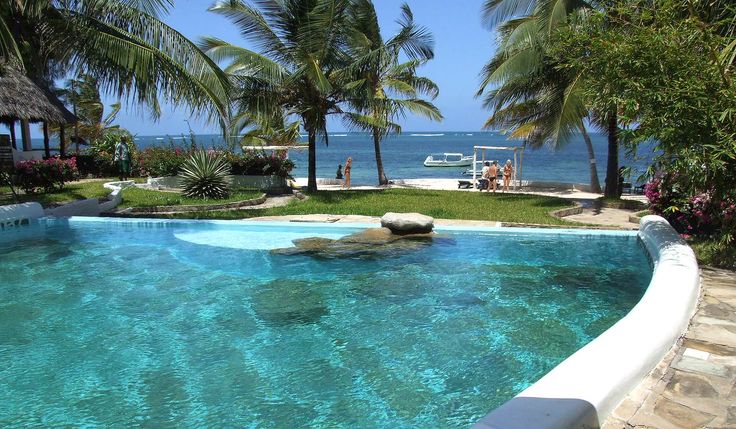 Leopard Point Luxury Beach Resort & Spa
The Resort, immersed in a very well-tended tropical garden with ornamental and medicinal plants. like the Hibiscus, Frangipani, Aloe Vera, Baobab, Moringa and Neem
Offering a spa centre and a private beach area, Leopard Point Luxury Beach Resort & Spa is set in Malindi. The hotel has a hot tub and fitness centre.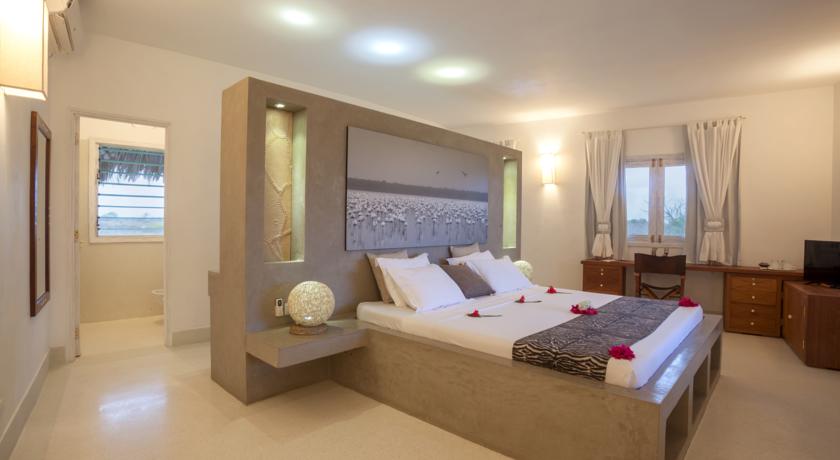 Che Shale
This small beach hotel is tucked away in lush vegetation, giving it the ultimate castaway-chic vibe. Its private location means that you can enjoy the exclusivity of a beautiful bay that stretches for five glorious kilometres. Well distant from crowded beaches, indulge in miles of serene and deserted sands, against a lush backdrop of coconut palms and indigenous vegetation having a  blend of low-key luxury and natural beauty.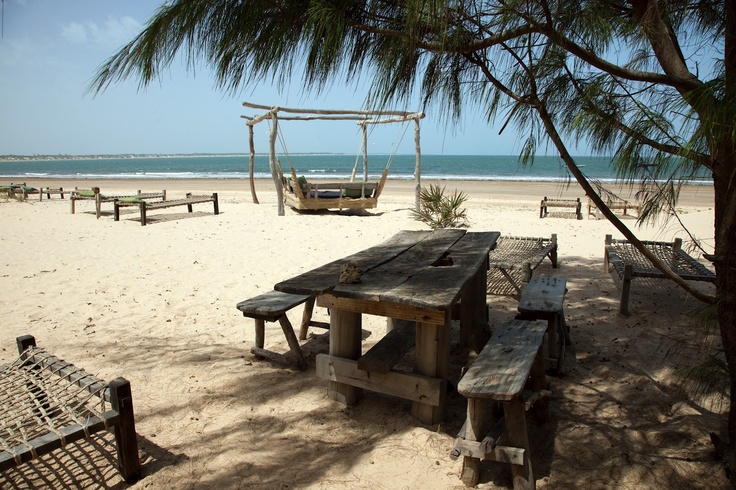 Angel's Bay Resort
The resort has a private beach area. Have fun in the sun at Angel's Bay Resort with summer activities like surfing/boogie boarding, scuba diving, and windsurfing.. Rooms are equipped with a private bathroom equipped with a bidet.  This beach hotel also offers an outdoor pool, a children's pool, a garden and bar/lounge.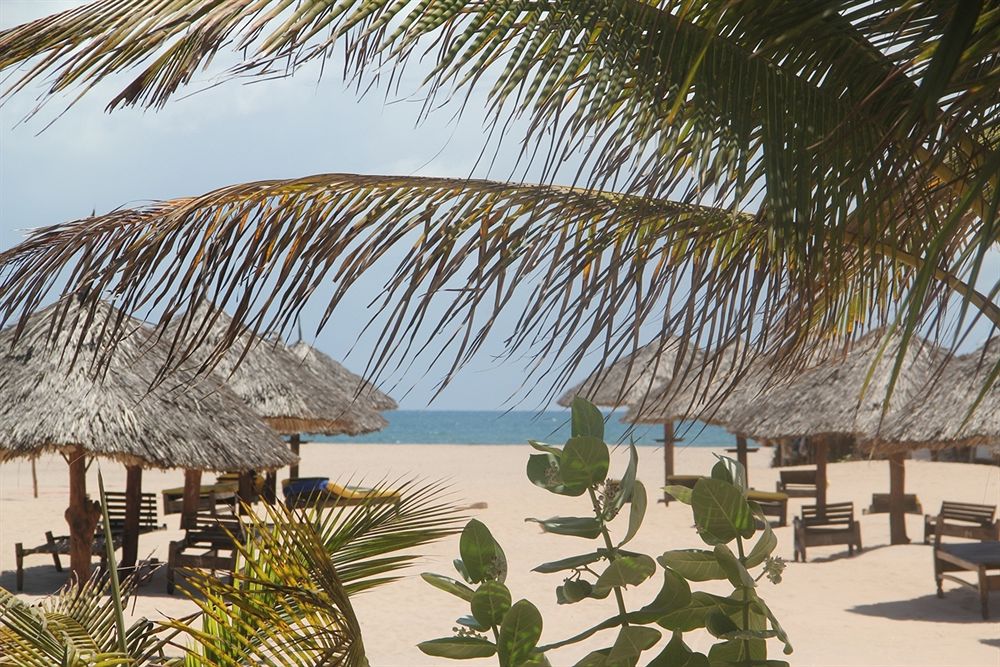 Kivulini Luxury Resort
Situated in Malindi Marine National Park and overlooking the Indian Ocean, Kivulini Luxury Resort beach front hotel with a private beach. It offers lush garden and an outdoor pool, a children's pool, 2 restaurants, a bar/lounge.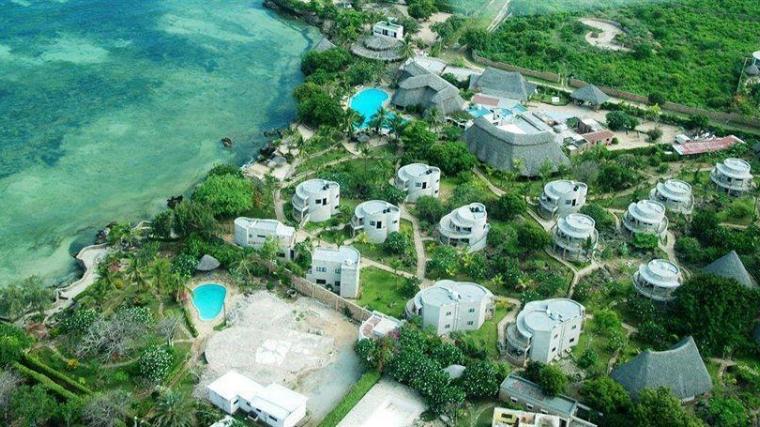 African House Resort
All rooms have a four-poster bed at this Colonial-style villa, 300 metres from Malindi Beach. Open-air terraces with wooden ceilings overlook tropical gardens with a pool, sun loungers and bar.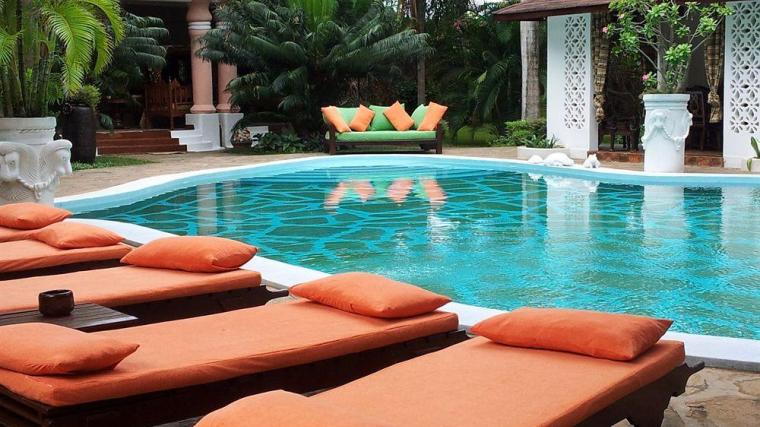 White Elephant Sea Lodge 
Situated along the sandy Malindi beaches, White Elephant Sea & Art Resort in the Marine National Park features 2 swimming pools overlooking the sea.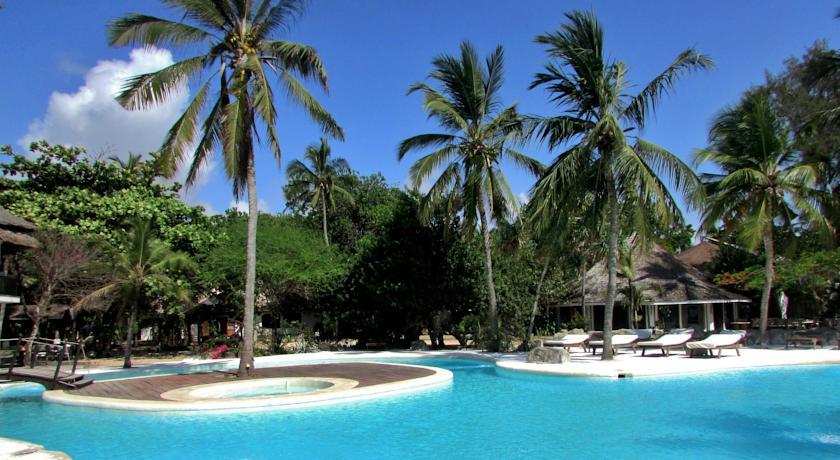 Lion in the Sun Resort
Lion in the Sun Resort is an exclusive hideaway on Kenya's stunning coast. Nestled amidst frangipani, bougainvillea and coconut trees, the Lion is a fascinating fusion of Arabian, Indian and African. It has four salt-water pools and the upscale, buzzing Mayfair Casino & Club. But it's also a sanctuary of peace and tranquillity. Here, there's a private patch of heavenly beach lined with ultra-comfortable daybeds facing the Indian Ocean.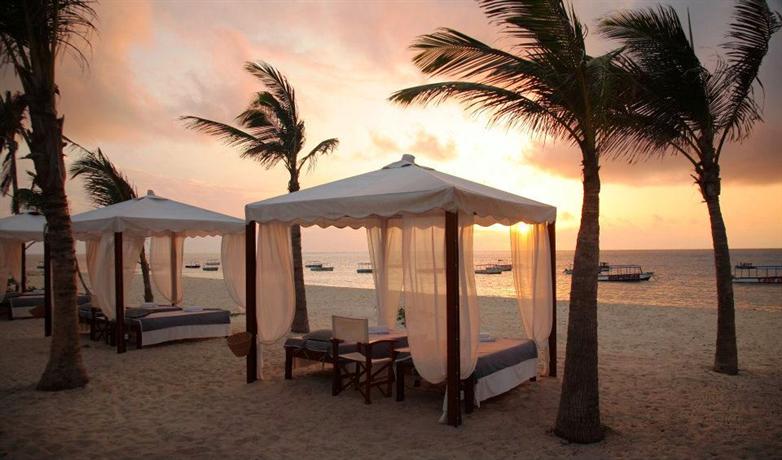 Malindi Holiday Offers
https://silverbirdsafari-africa.com/malindi-holiday-offers.html
For more info and inquiries kindly contact us
Email: info@southriftgalaxysafaris.com
Call us on +254 720 824 502 / +254 720 823 229  Holiday Packages
Visit our WEBSITE  for more offers