Kenyan athletes, the likes of the legendary Kipchoge Keino and Henry Rono, decades ago set the bar high and established the country's prowess as an athletics powerhouse.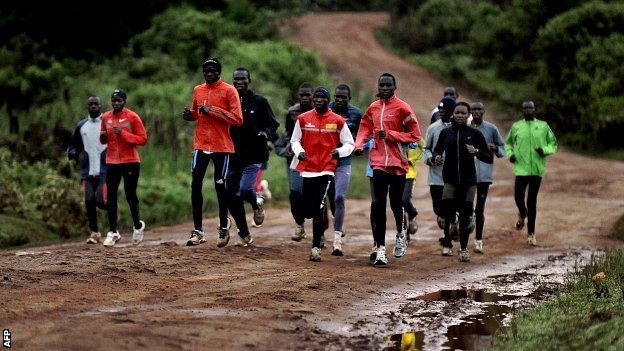 Ever since, Kenya has become a gold mine for world beating champion athletes and runners.
In an age when Kenyan long distance running stars have turned the international circuit into a national fiefdom, it is no longer difficult to find Kenya on the world map.
This fertile ground for the development of world beating athletes has created an international phenomenon, as many runners across the world seek to come and discover the source of Kenya's athletic prowess.
Several high altitude training camps in the Great Rift Valley and Central Kenya attract many international athletes, yearning to share in a little of that which builds Kenya's runners.
Britain's Paula Radcliffe and Mo Farah are some of the big names that have set camp in Iten, Kenya in preparation for major athletic meets such as the Olympics.