Ebola is an infectious and generally fatal disease marked by fever and severe internal bleeding, spread through contact with infected body fluids by a filovirus ( Ebola virus ), whose normal host species is unknown.
The Ebola virus is not airborne and people would have to come into contact with the bodily fluids like blood, sweat, vomit, urine, saliva or semen of an infected person. Ebola  can't  be  spread  like  flu  through  contact  or  breathing  in  the  same  air.  This makes the risk of a travelers contracting Ebola very low in the absence of direct contact with the blood or body fluids of an infected person or animal.
On the other hand, countries that are affected by Ebola are very far geographically from Kenya (capital cities):
Guinea – 5,386 Kms
Liberia – 5,307 Kms
Nigeria – 3,900 Kms
Sierra Leone –7,760 Kms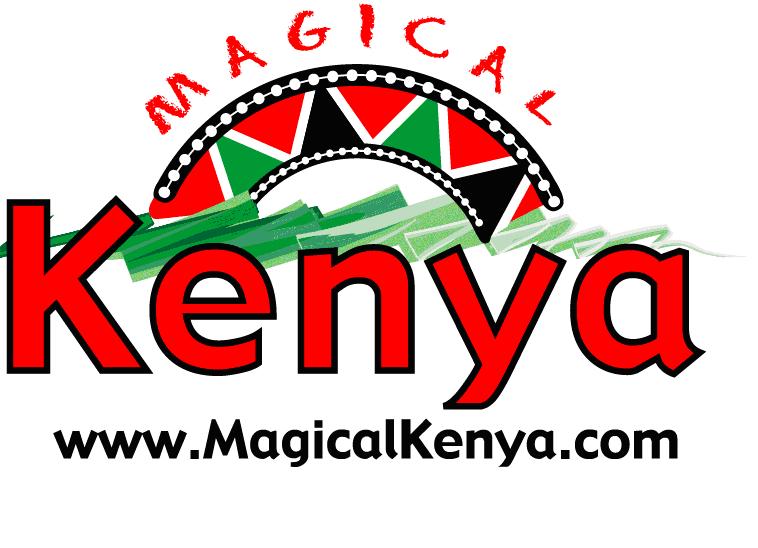 According to Magical Kenya, The Ministry has implemented the following measures in order to prevent importation of cases into the country and prepare for early detection and appropriate response to mitigate the public' health impact.
Precautionary measures by the Kenya Government – Ministry of Health
1.  Despite  there  being  no  case  of  Ebola  reported  in  Kenya,  the  Government through  the  Ministry  of  Health  has  constituted  a  multi  agency  Ebola  Task Force which has been meeting for three months now to assess the situation at local, country, regional and global levels and advice the   Ministry on response activities.  This  task  force  that  comprises  public  health  experts  and  other stakeholders  will  continue  to  meet  regularly  until  the  Ebola  Outbreak  is controlled.
2.  The  Ministry  has  established  temporary  holding  rooms  at  the  main  airport, Jomo  Kenyatta  International  Airport  (JKIA),  where  cases  determined  to  be high risk will be assessed.
3.  All health care providers and the public have been alerted through the ministry about the outbreak in West Africa. The purpose  is  to enhance awareness and reinforce desirable behavior and practice to diminish chances of importation of the virus into the country.
4.  Screening  of  travelers  from/through  West  Africa:  the  Ministry  is  working with airlines to screen travelers who come from or transit through West Africa. For  such  travelers,  a  minimum  package  of  information  (including  personal details,  exact  location  of  origin/transit,  contact  with  potential  Ebola  Viral Hemorrhagic  Fever  Disease  cases,  presence  of  any  suggestive  signs  and symptoms  of  Ebola  and  declaration  of  contact  while  in  the  country)  are collected  to  aid  personal  risk  assessment  and  daily  follow-up  for 21  days  if they  will  still  be  resident  in  the  country.  Over  10,000  travelers  from  West Africa had been screened.
5.  Information  on  Ebola:  Ebola  fact  sheets  and  travelers  information  sheets indicating mode of infection , signs and symptoms, prevention and appropriate health seeking behavior have  also been provided to health workers, incoming and outgoing travelers and to all airlines operating on the west African routes.
6.  An  isolation  facility  has  been  identified  at  Kenyatta  National  Hospital  and additional  isolation  facilities  will  be  made  available  at  Mbagathi  District Hospital in Nairobi. Assessment for potential isolation  facilities is ongoing in Uasin  Gishu  County,  Busia  County,  Kajiado  County,  Mombasa  County  and other major towns near ports of entry into Kenya.
7.  The  integrated  pandemic  preparedness  and  response  plan  has  been activated  at  JKIA  with  the  support  of  Kenya  Airports  Authority  (KAA)  and Kenya Civil Aviation Authority (KCAA).
8. The  Ministry  has  secured  special  Personal  Protective  Equipment  which  are being distributed  in strategic  regional hospitals for use if needed. These will protect  the Ministry staff  who may attend to suspect cases. These include at least  5000  special  full  body  suits  that  are  used  in  situations  of  highly infectious material.
9.  The  Ministry  has  developed  an  Ebola  Contingency  Plan  to  guide  the implementation of prevention, preparedness and response activities. This will create order in responding to the threat from the  outbreak in West Africa and create synergy among the various actors.
10.  100  Health  workers  have  been  trained  on  Ebola  Management  and  an additional 200 will be trained over the next 3 weeks. The ministry is currently exploring  the  possibility  of  holding  a  sub  regional  meeting  involving  all member  states  of  the  East  African  Community  and  Ethiopia  to  develop  a common approach to the threat posed by Ebola outbreak in West Africa. The Ministry of Health will remain vigilant, and continue to work closely with both  international  and  local  stakeholders  to  strengthen  the  Ebola  Outbreak preparedness and response plan.
For all travelers that are worried about it, you can now be sure that Kenya is safe.