Open your senses and discover the infinity of the Golden Beach of Mambrui, experience the charm of a walk in the dunes, and let yourself be kissed by the breeze and embraced by the warm sun of Kenya. The resort's tropical gardens of palms and bougainvillea are the perfect blend between the exotic and wild beauty of the african world and the essential but distinct european style.Listen to the magical vibrations that only Africa can trasmit, admire the fascinating sunrise on the Indian Ocean, the fantastic sunset over the tropical forest and the brilliant view that the moonlight lightens up through the palm trees while nature's sounds create the most relaxed of atmospheres.Immerse yourself into the luxurious vegetation or chill out in the crystal clear pool, breathing in the scents of Africa without renouncing to the comforts offered by the elegant and exclusive villas of our hotel.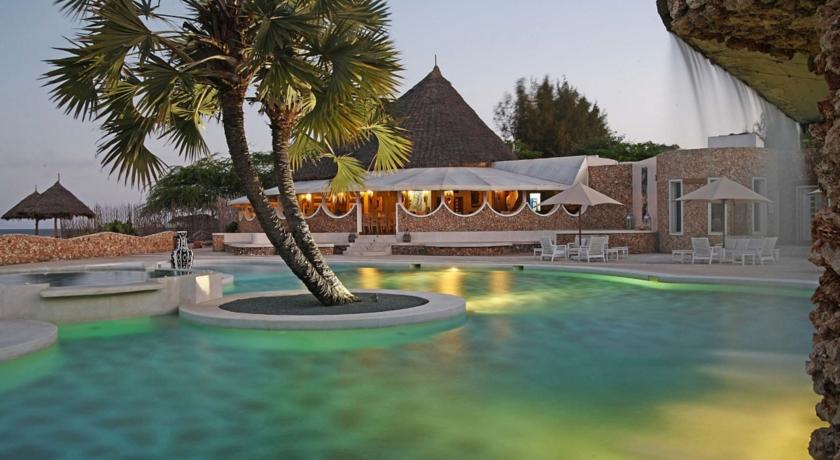 Let your eyes wander free over the Indian Ocean, experience the parfumes of the dancing waves, enjoy the cuisine at the world class restaurant Gold 55 made of local delicaties, freshness and originality.Let yourself experience the unique sensations of an unforgettable safari through the many natural parks on a jeep or with a hot-air balloon and rest in the best lodges and tented camps
Connect with us on Social Media
Call us on (+254) 737 991981 / 733 203050 for a package to this hotel. 
Visit our WEBSITE  for more offers