Lake Baringo is one of the water bodies that line up on the floor of the Great Rift Valley, the Earth's scar that crosses the East of Africa north to south. After the huge Turkana, Baringo is the second northernmost and largest in Kenya, with 130 km². Baringo and Naivasha stand up as the only freshwater shallows in the Kenyan Rift.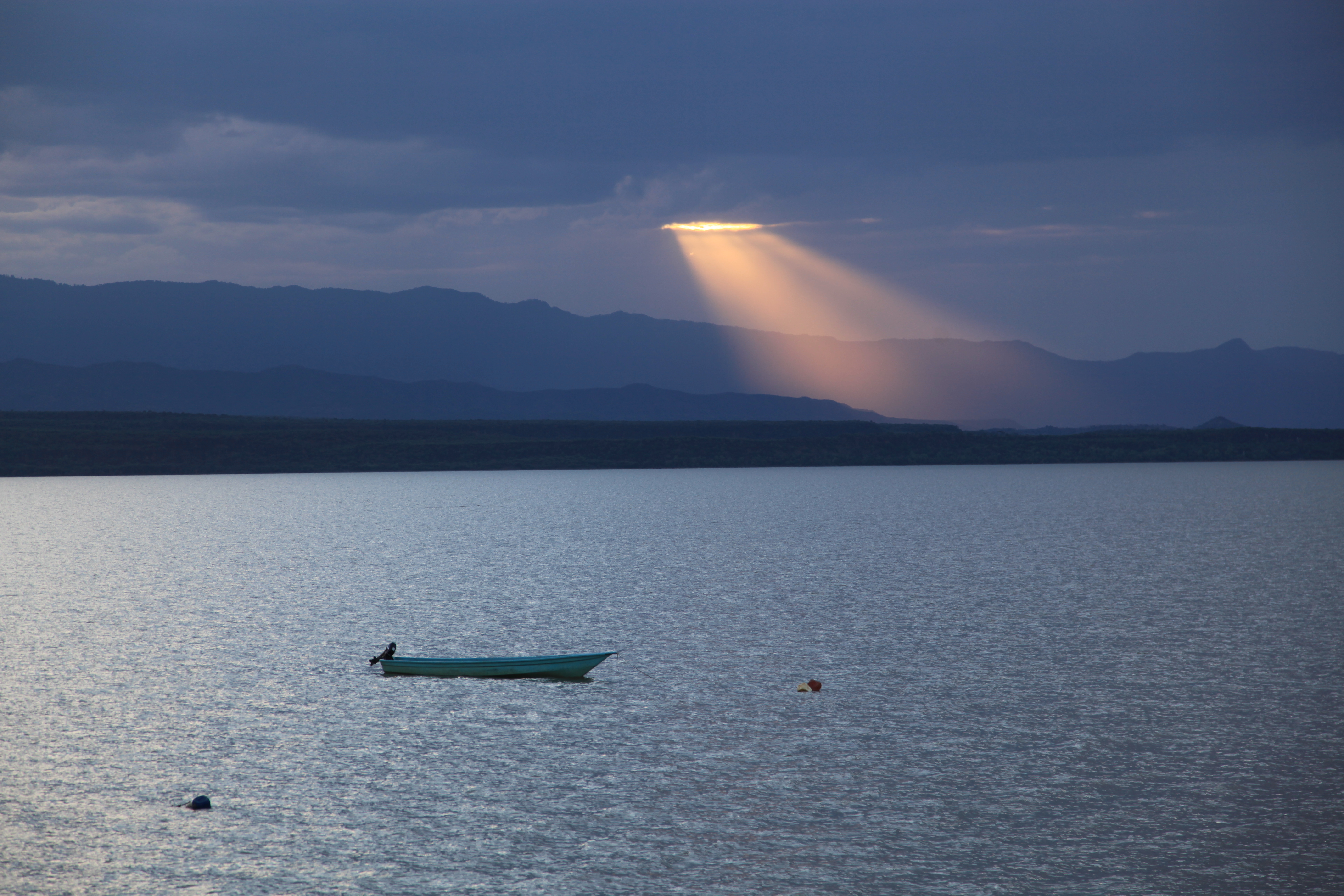 Baringo's fresh waters host a variety of fish which is not to be found in the alkaline lakes and which attracts a broad range of water birds. The rocky isle of Gibraltar, at the eastern shore, is blessed with the largest Goliath heron population in all East Africa. Another place of interest is the escarpment which lies next to the town of Kampi ya Samaki, at the western shore, where a lucky watcher could find Verreaux eagles, Hemprich's hornbills and bristle-crowned starlings.
In addition to bird watching walks and boat trips under the guidance of a professional ornithologist, the lake offers a range of activities which include fishing, water sports (ski, wind-surfing), camel rides, day trips to the nearby Lake Bogoria National Reserve and visits to a Njemps village, where you can get a sip of the local handcrafts and dances. Activities are mainly run by the lake's two lodges, Lake Baringo Club and Island Camp. Local fishermen also offer boat trips, during which they throw fresh fish as a bait for the fish eagles.
Connect with us on Social Media
Call us on +254 720 824 502 / +254 720 823 229 for a package to Lake Baringo. 
Visit our WEBSITE  for more offers