Murera Springs Eco Lodge has easy access to the Meru National Park which is one of the most promising tourist destinations in Eastern Africa. Meru National Park promises to touch the very essence of your soul just as it did with the early conservationists Joy and George Adamson.
Murera Springs Eco Lodge offers a piece of paradise at affordable rates. As an Eco lodge all vegetables and fruits are grown in the area around the lodge. Enjoy your stay relaxing by the pool or bar area between or after game drives and evenings around camp fire.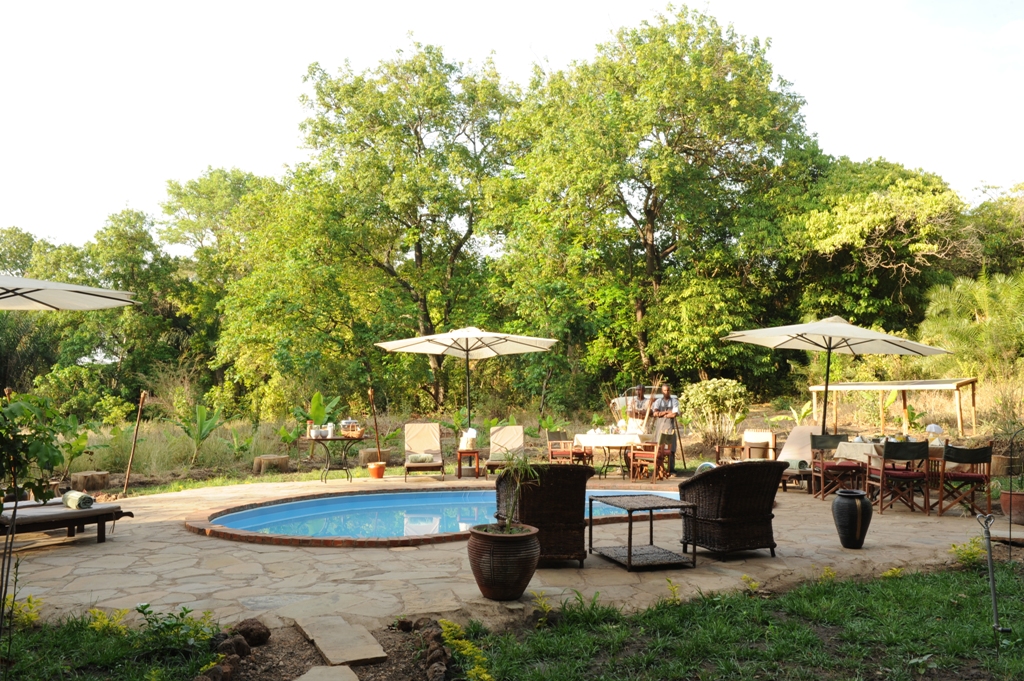 The dining area, bar and swimming pool for the guests are the centre of life for those times when you want to just relax under the majestic canopy of the trees to be found at Murera Springs Eco lodge.
You will dine on a varied menu ranging  from haute cuisine to vegetarian and  nouvelle -African.  To experience the Meru National Park from such comfort and style is the promise of Murera Springs Lodge!
Connect with us on Social Media
Call us on +254 720 824 502 / +254 720 823 229 for this Holiday Package
Visit our WEBSITE  for more offers