The Shompole Group Ranch is located on the floor of the Great Rift Valley between the alkaline lakes Magadi and Natron. It is situated on the Kenya–Tanzania border and is inhabited by the Loodokilani section of the Maasai.
Because it is situated at a very low altitude, rainfall is erratic in the extreme and the area is very dry. As a result, the inhabitants – the Loodokiloni – are traditional pastoralists still practising seasonal nomadism so as to ensure that their herds of livestock (cattle, sheep and goats) obtain the best year-round resources of grazing and water. They are a tough people. They have to be to exist in a harsh environment.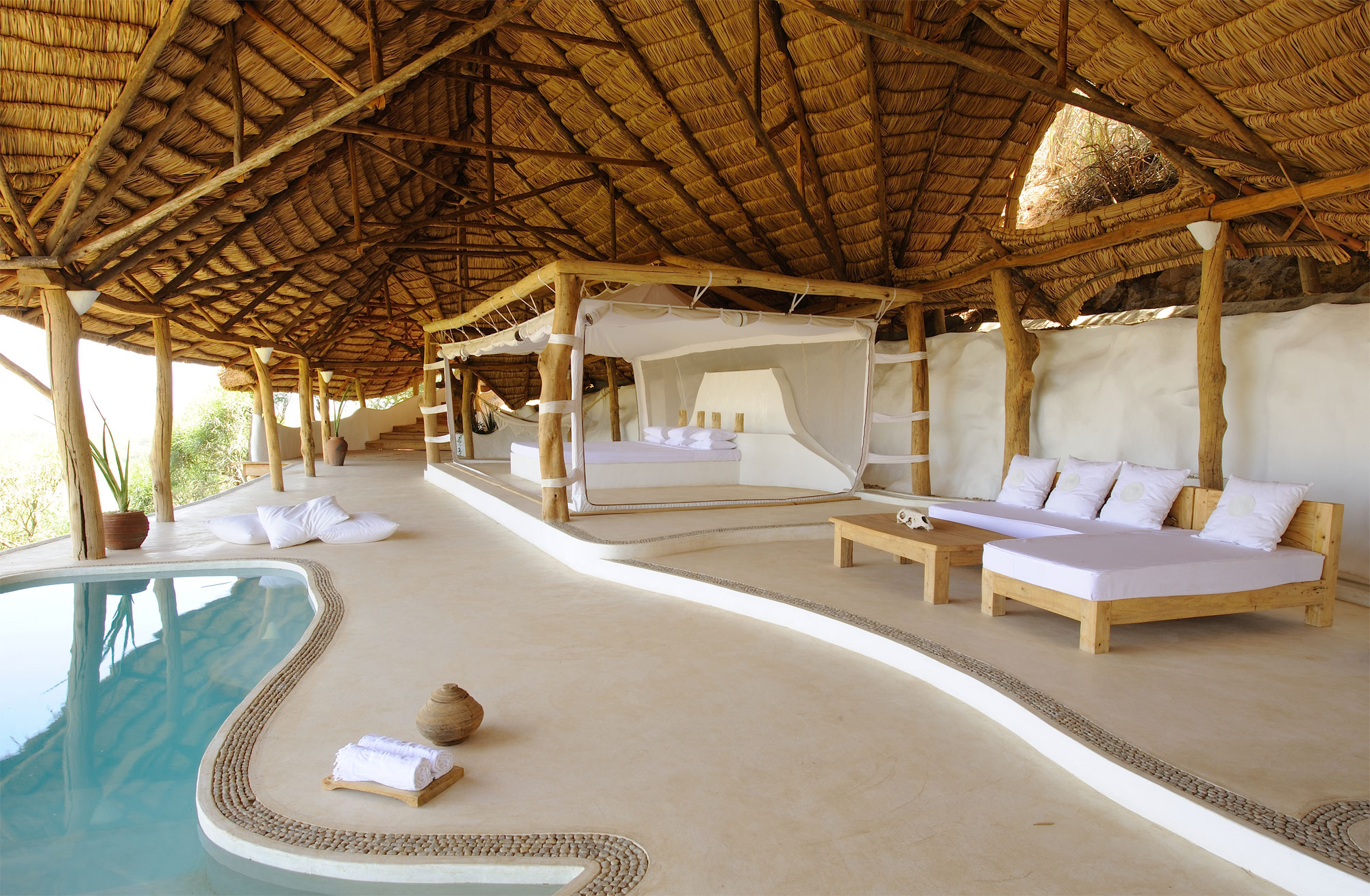 The semi-arid conditions which characterise the Shompole area are mitigated by the presence of two permanent and therefore reliable sources of water; the Ewaso Nyiro River, which runs North-South through the Group Ranch and abundant ground – water associated with the nearby western wall of the Great Rift, capped as it is, to the west of Shompole by the water-catching forests of the Loita Hills.
Accommodation at Shompole.
The Ewaso Nyiro acts as a vein of life, bringing water from the vast Mau Forest to the North, down into the lowlands through Shompole and finally, at the end of its journey, into the alkaline flats of Lake Natron.
Plentiful ground water ensures a permanent supply of water for the long-rooted species of semi-arid trees and shrubs, such as the ubiquitous Acacia Tortilis, which grows to a great height in areas of plentiful groundwater in the Shompole area. Salvadora Persice is another example of an evergreen shrub which depends on groundwater rather than rainfall for its survival. Both these species are key to the ecology of the area and to the large mammals which inhabit it – whether domestic animals or wild ungulates.
Connect with us on Social Media
Call us on (+254) 737 991981 / 733 203050 for a package to this hotel. 
Visit our WEBSITE  for more offers