It is the hottest season of the year in the northern hemisphere from June to August famously known as summer. Homes are hot, the outdoors is hot, and the car is even hotter than both of those… Everything is hot and sometimes it can become unbearable. The season is best attributed to good times, because that's when we were able to go on vacations, have fun, and have leisure time. It's a time where it's easiest to escape and do the things you don't usually do as you escape the heat. . To help beat the heat, we recommend a holiday trip to one of the best conditioned place on earth- Kenya, the heart of Africa.
Why Kenya?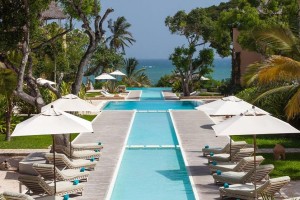 Constant weather
Kenya's coolest months occur during the northern hemisphere's summer, and vice versa, although, lying as it does directly athwart the equator, Kenya does not really have radically different seasons as such . Temperatures vary significantly per region and because of their difference in altitude. Daytime temperatures are usually around 23°C/73°F at higher altitudes, such as the Masai Mara, and 28°C/82°F at lower altitudes. There are four distinctive weather seasons – the long rains and the short rains – separated by drier periods.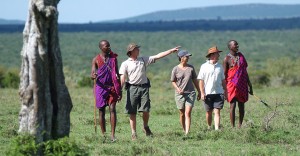 Adventure and relaxation.
Kenya has something for everybody. Total relaxation is offered for those who want it, and for those who want more action; excitement and adventure are easy to find in a whole variety of forms: deep sea fishing, water skiing, scuba diving, white water rafting, mountaineering, off-road driving, snake safaris, and skydiving! You name it; Kenya offers fantastic opportunities for adventure and excitement.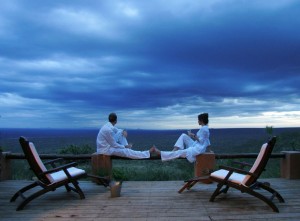 Wildebeest Migration
East Africa's annual migration, arguably the greatest wildlife spectacle on the planet, typically reaches its peak in July, August and September. That's when nearly 2 million wildebeest, zebra, and other animals thunder through Kenya's Masai Mara Game Reserve. . This is one of the highlights as the animals try and cross the Mara River alive. In the Maasai Mara they will be hunted, stalked, and run down by the larger carnivores. The sight and sound of this incredible event is one that will last with you for a lifetime.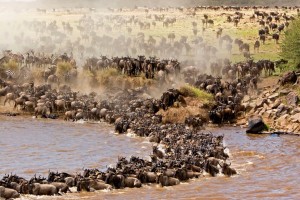 Cool beaches
Offering pristine beaches, clear waters and a wealth of marine life, the beaches along Kenya's East Coast are the perfect place to relax. Either side of Mombasa, unspoilt coastline stretches both north and south, offering plenty of opportunity for active pursuits such as diving and windsurfing, as well as peaceful stretches of sand where nothing but relaxation is on the cards. Kenya has some truly beautiful white beaches, Our Diani Beach being rated one of the best beaches in the world. So if you're looking for a vacation where you can feel sand between your toes and splash in warm and shallow waters then Kenya is still a great first choice. The beaches are lined with protective coral reefs creating ideal waters for swimming and water sports, and for the more adventurous there are activities such as diving and big game fishing available.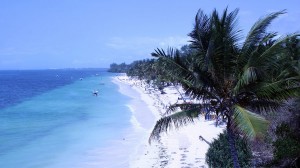 Safaris and wildlife:
This is the home to Walt Disney's "Lion King", it would be a shame not to spend at least a few days going on a safari here. There are so many game-parks throughout this beautiful country; with each one having its own unique landscape, flora and fauna. Seeing the big 5 is the attraction for many visitors, which means; lions, leopards, elephants, buffaloes and rhinos. In addition to the big 5, you'll be sure to see an incredible variety of wildlife roaming freely through the open savannah. There are too many animals to mention here, but you'll be sure to see many species of gazelles and antelopes, zebras, different types of wild cats including cheetahs, mongooses, monkeys, bat eared foxes, warthogs, hyenas, hippos, crocodiles, crested cranes and the extraordinary sight of lakes, literally pink with huge numbers of flamingoes.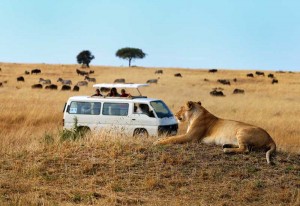 Cost Effective
Kenya is a fairly inexpensive tourist destination. The cost of living is much lower in Kenya compared to other tourist destinations. Hotels and Lodges offer affordable rates to attract customers hence ensuring return business.  Some destinations in other safari countries are only accessible to the well-heeled, since you must sleep at very pricey lodges to reach them. In Kenya you always have the full range of options from the public campsite to the most exclusive safari-chic lodges.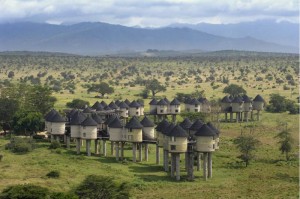 In most countries you are bound to use air travel to reach some places, which increases the price. Most destinations in Kenya can be reached by road in a day journey. Credit cards, including Visa, Master Card and American Express, are widely accepted in all major hotels and establishments. You can also use your ATM debit card to withdraw cash from Kenya banks ATM machines.
If you are looking for an escape plan from the summer heat, then there is no doubt that you need to consider #MagicalKenya  where you will get refreshed and rejuvenated.