Tanzania is probably best known for its Kilimanjaro, Serengeti and Zanzibar: – all in one country. In addition, Lake Tanganyika is the longest and the deepest fresh water lake in the world. Ngorongoro Crater on the other hand is not only the cradle of mankind but is also considered as one of the wonders of the world.
Tanzania is an unspoilt wilderness on a grand scale. The Ngorongoro crater and the Serengeti are perhaps the most incredible animal strongholds in the world. Here you can enjoy unmatched game viewing in the endless plains, along un-spoilt watercourses and in unique haunts, like Ngorongoro and Lake Manyara.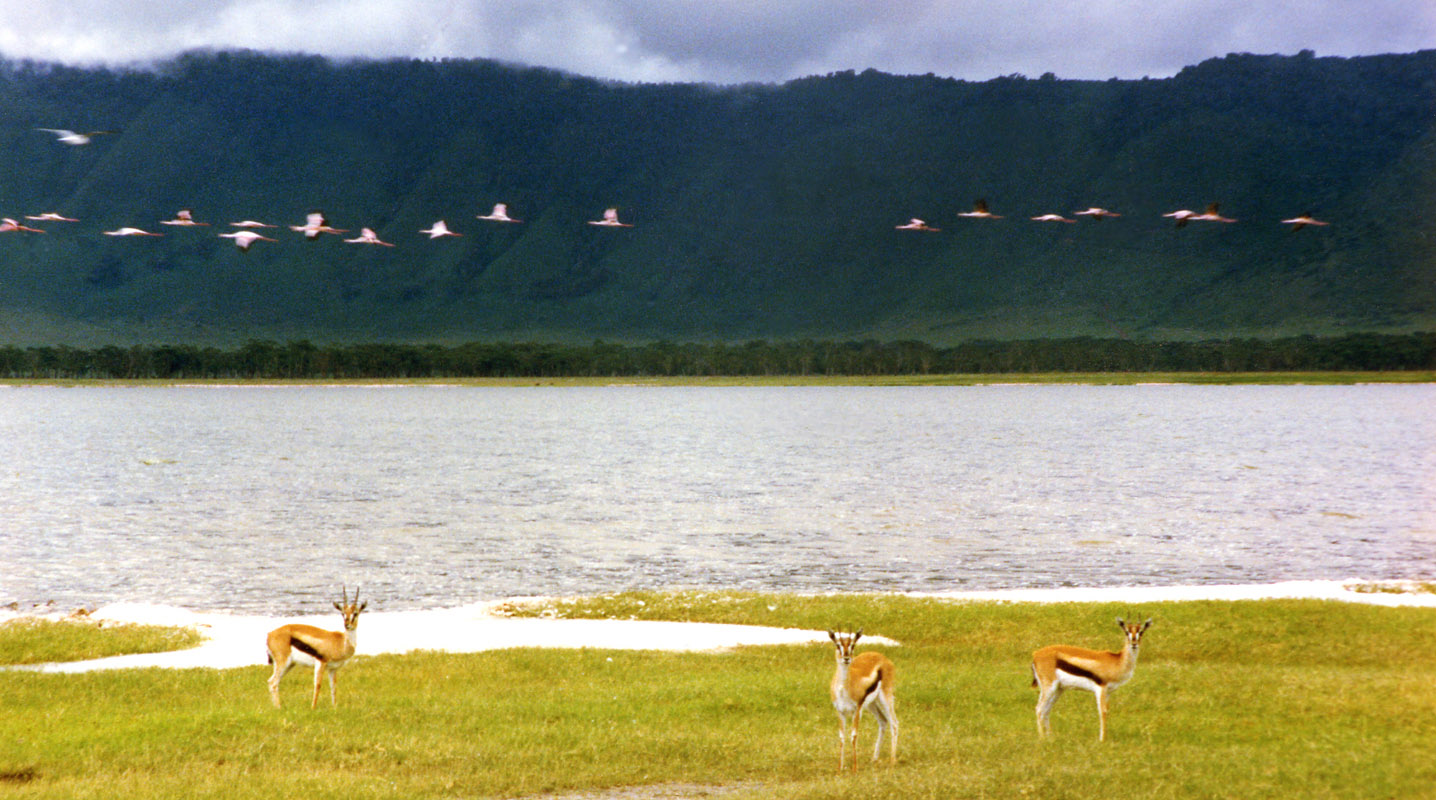 HIGHLIGHTS
Ngorongoro Crater, the greatest extinct volcano crater on earth, home of the Maasai people.
The tree climbing lions of Lake Manyara.
The Majestic Mount Kilimanjaro.
The annual wildebeest migrations between the Serengeti and the Maasai Mara. This takes place annually between June and August into Masai Mara, and December back to Serengeti – and is the most spectacular sight in Africa.
Lake Tanganyika – the deepest and longest fresh water lake.
It is within the borders of Tanzania's 937,062 sq km that you will find Africa's highest mountain, Kilimanjaro; the deepest and longest freshwater lake, Tanganyika; one of the wonders of the world- the Ngorongoro Crater, and the world's finest concentration of wildlife on the vast Serengeti National Park, the Selous Game Reserve and many comparable wonders. Yet Tanzania has long been a sleeping giant where tourism is concerned- but not any longer!
A traveler to Tanzania can expect a feast of unspoilt natural splendors: abundant wildlife, mountain peaks, shrub land and savannah, and three major islands rich in history, culture, and character.
Mount Kilimanjaro – at 5,896 m – Africa's highest mountain is also to be found here.
The coastal towns and offshore islands like Zanzibar and Pemba conjure up an exotic tapestry that is rich in both colour and culture.