The Great Rift Valley
The Great Rift Valley is a name given to the continuous geographic trench, approximately 6,000 kilometres in length and runs from the Dead Sea in Syria to Mozambique. The valley varies in width from 30-100 km and in depth from a few hundred to several thousand metres and much of it is to be found in Kenya, where it has literally cut the country in two. The Great Rift Valley contains some of the world's finest lakes, mountains and plains.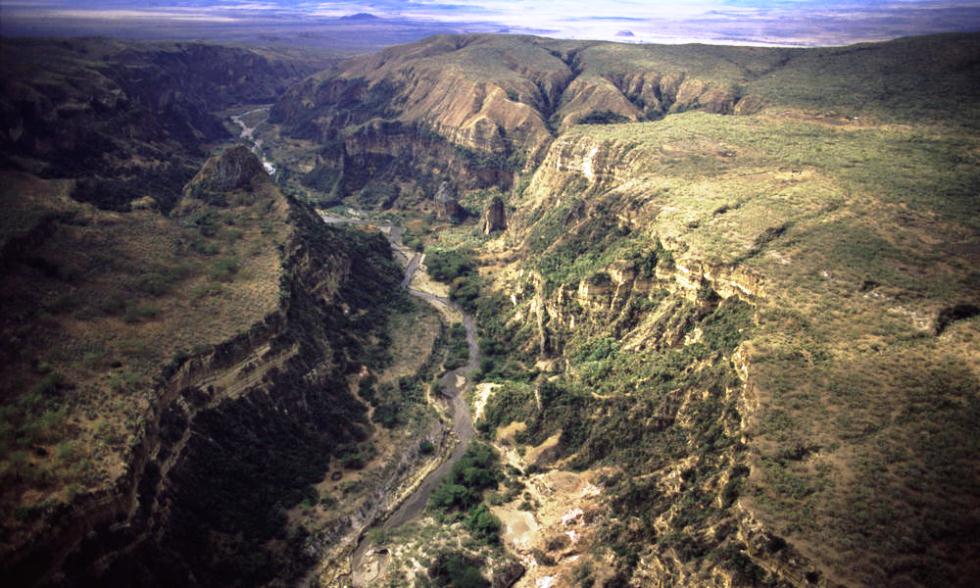 The Kenyan Great RiftKenya Lake System in the Great Rift Valley
Rift Valley contains seven lakes all of which have no outlets. These are Lake Turkana, Lake Baringo, Lake Bogoria, Lake Nakuru, Lake Elementaita, Lake Naivasha and Lake Magadi.
From the north, the first of these lakes is Turkana (Jade Sea) home to a range of incredibly resilient life-forms. Lake Turkana is the largest desert lake in the world, and supports Africa's biggest population of Nile Crocodiles.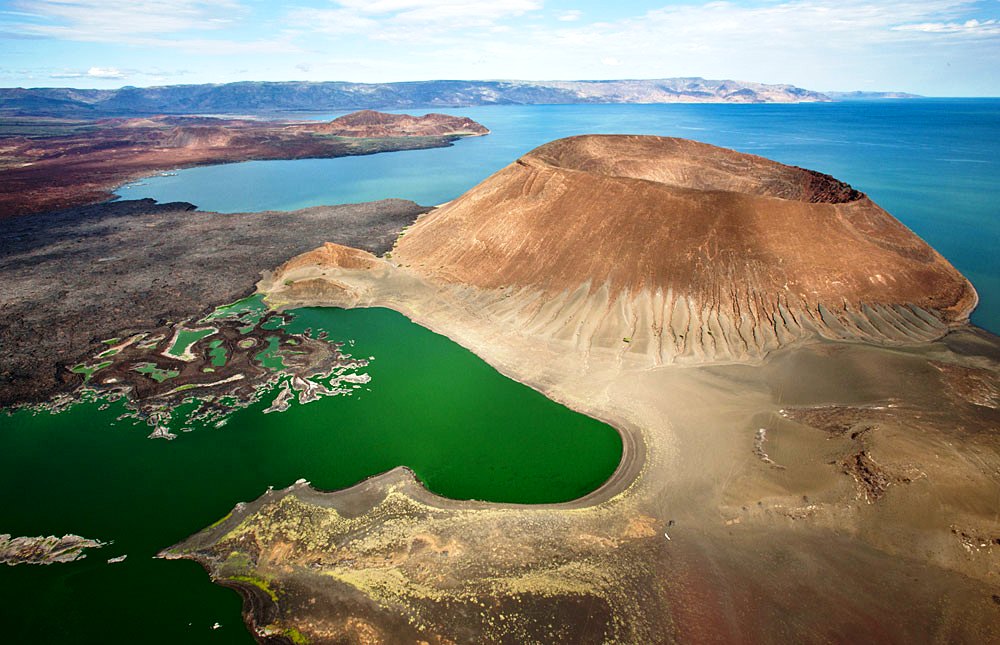 Further south, there are a number of lakes – Baringo, Bagoria, Nakuru, the soda Elimentaita, and Naivasha – all unique, all supporting a staggeringly large proportion of Kenya's wildlife. The saline Bagoria is sometime home to huge flocks of lesser flamingo, and contains more true geysers than any other area (of equal size) in the world. Baringo supports 500 species of bird, and is crucial stop off for migrant bird populations. Nakuru, together with its numbers of flamingo, is the reason why its park is one of the most popular in Kenya. Like Lake Baringo, Naivasha is a freshwater lake, and supports healthy populations of hippo. Elementaita attracts large numbers of flamingo. And, in the far south, in the arid border lands of the Rift Valley Province, lie lakes Natron and Magadi, whose surfaces, like those of Elementaita, appear pink, such is the propensity of flamingo.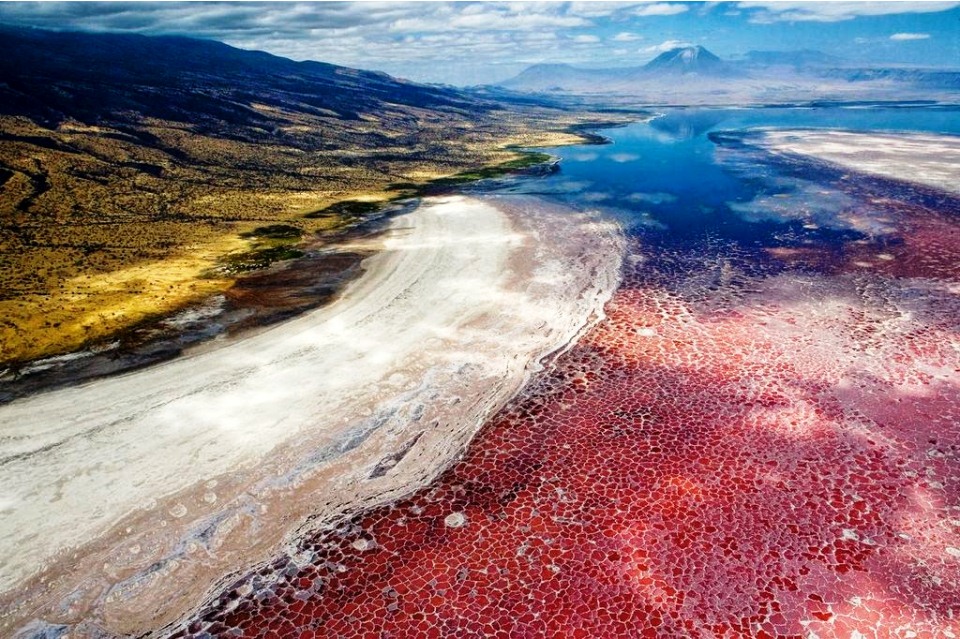 The Rift Valley is also dotted with recent volcanoes like Mt. Longonot (still partially active), Suswa, Ebum, Menengai, Londiani, Kakorinyo, Central and Northern Islands in Lake Turkana. When it rains on the Rift Valley escarpments and on the surrounding highlands, water runs down rivers and streams to the lake basins. The high rate of evaporation is the only major way through which water escapes from the lakes. The evaporation leaves behind a large accumulation of salts and minerals in the lakes.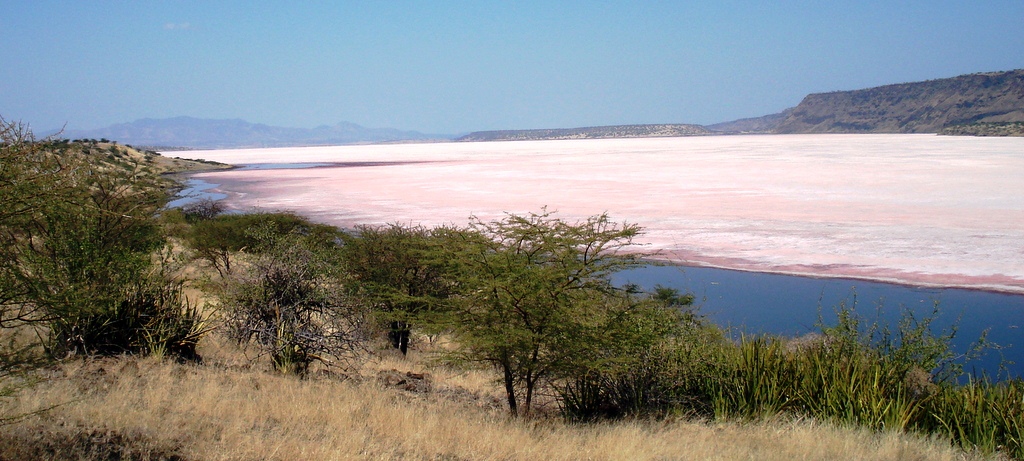 The salt on Lake MagadiThis makes all but two of the lakes (Naivasha and Baringo) contain high alkaline contents, a factor that makes the highly alkaline soils in and around the lakes turn bones and ivory into fossils. The fossilization process over the years has made Rift Valley in the country preserve remains of ancient animals and human beings into the form of fossils; thus affording us important information of the ancient past.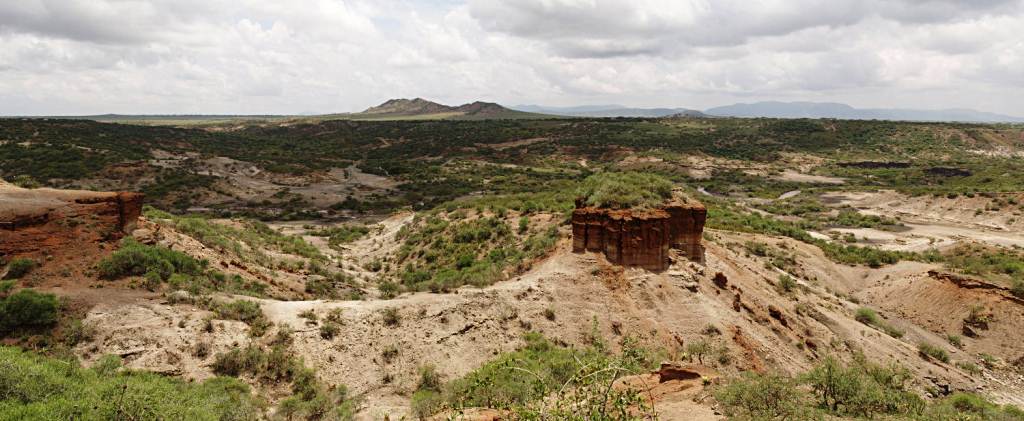 Contact us on offers or Connect with us on Social Media for more information.
Email: marketing@silverbirdtravel.com
Call us on (+254) 737 991981 / 733 203050  Holiday Packages
Visit our WEBSITE  for more offers