Somewhere in the United Arab Emirates to the south east coast of the Persian Gulf lies the breathtaking, alluring and bewitching city of Dubai, which also happens to be the most visited city in the world.
It is a very impressive city in that it is the home to the  largest mall in the world, the Dubai Mall. It compromises the Aquarium and Discovery Center among many other centers which has the unique distinction of holding the world record for the largest acrylic panel.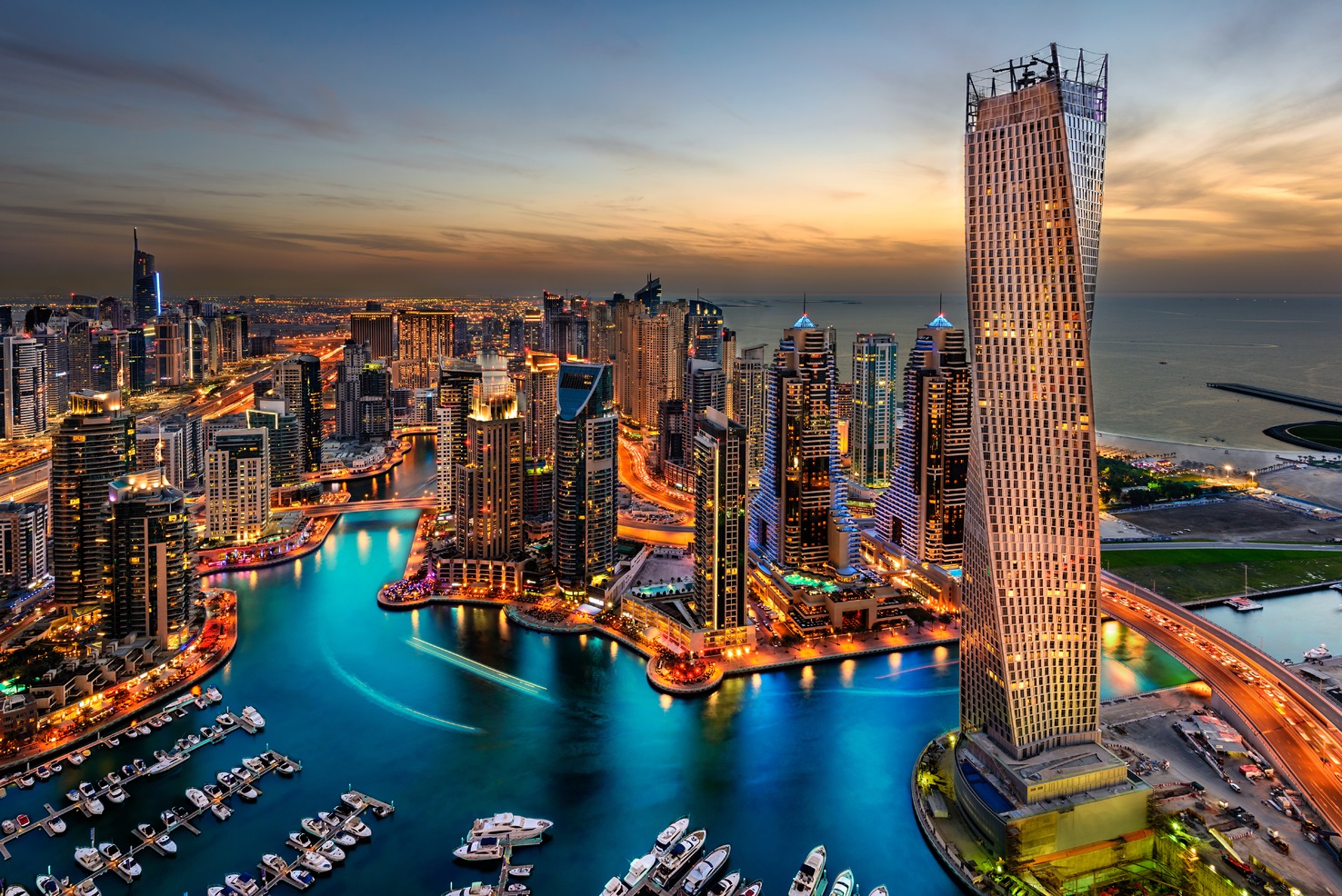 Dubai also houses some of the tallest skyscrapers in the world and the Burj Khalifa which is the tallest man-made structure on the earth at a height of 2,717 feet. This towering edifice also currently boasts of the highest restaurant, highest mosque, highest nightclub, and the highest outdoor observation deck in the world! Quite a feat, isn't it? Amazingly, there's more. If you happen to visit Dubai on new year's eve, this hotel will put up a brilliant display of fireworks, the highest of its kind currently in the world!
The tallest residential building in the world, the 23 Marina is also located in Dubai. The world's tallest hotel, the Rose Tower or Rose Rayhaan, is also found in Dubai, standing tall at 1,092 feet.
The Burj Al Arab, built in the shape of a dhow sail, one of the most luxurious seven star hotels in the world, and the fourth tallest, is built on an artificial island, nearly 280 feet from Jumeirah beach. One of its restaurants, Al Mahara, features a massive seawater aquarium, made of acrylic glass. The entry to this restaurant is through a simulated submarine voyage. Another noteworthy fact, the lobby of this hotel is taller than the Statue of Liberty!
The most captivating fact about Dubai is that crime rate is virtually zero across the city. It is one of the safest places on earth, where racial tensions among different nationals are unheard of and you do not need to pay personal and income tax in Dubai!
The list of incredible facts about Dubai is endless as it is such a ravishing place to be. If you still haven't got the chance to visit this exquisite city, relax because with our trained and professional staff , we give you the trip of a lifetime to Dubai. We will give you the best itinerary and the best services possible. In our company, you are assured of getting true value for your money.
For a glamorous safari to Dubai, book HERE 
For a Dubai Video, click HERE