Lamu archipelago, consisting of an island, Lamu town and villages, lies along the Kenya coast north of Mombasa, and is Kenya's oldest town still in existence.
Lamu began life centuries ago as a swahili settlement and today still retains the charm and mystique of an ancient town, where vehicles are not allowed, transport is by donkeys and boats and the pace of life is so relaxed one would feel far removed from the modern world as we know it.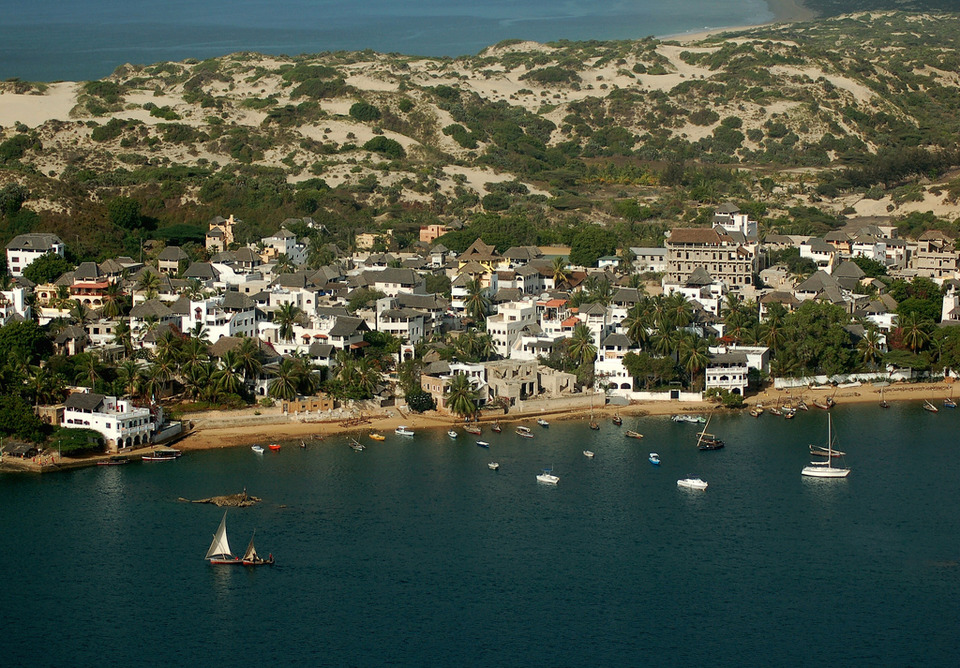 Lamu is therefore a must see location for those who aspire to get away from it all, and Lamu also has several superb hotels and guesthouses, small and boutique-like , full of character. Lamu has many attractions to explore with its fascinating past, intriguing present and exciting future.
Here is a list of Lamu Hotels of this famous Swahili town as you explore the many things that it has to offer.
Diamond Beach Village
The Village is situated on the island of Manda, which is the sister island to Lamu. The lodge is located on the beach front with amazing views of the open ocean, Lamu island, Shela village and dhows sailing past. It is the perfect place to come and relax for days or weeks, away from the stresses and strains of everyday life. There are no cars on Lamu or Manda, the only form of transport is donkey or boat, both of which are an experience in themselves. The pace of life is inevitably slow and relaxed. The island is located roughly three degrees south of the equator therefore you can guarantee that perfect island getaway, whether it is lazing in your airy banda, on the beach or exploring the surroundings.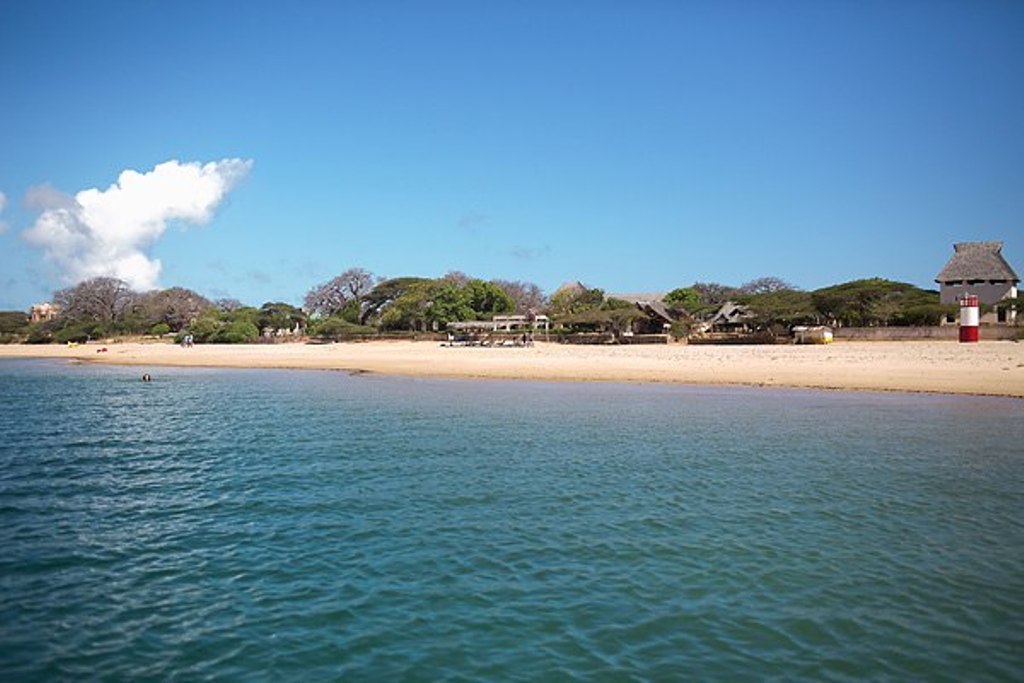 Peponi Hotel
Peponi is situated at one end of the spectacular twelve kilometre Shela Beach on the Indian Ocean. Flanked by ancient sand dunes, the beach is one of the few remaining untouched, empty stretches of coastline in Kenya. White sands, excellent swimming and an idyllic setting for a walk at dawn or sunset.  Small and personal, it is the perfect rest after a safari or a hide away holiday from modern life.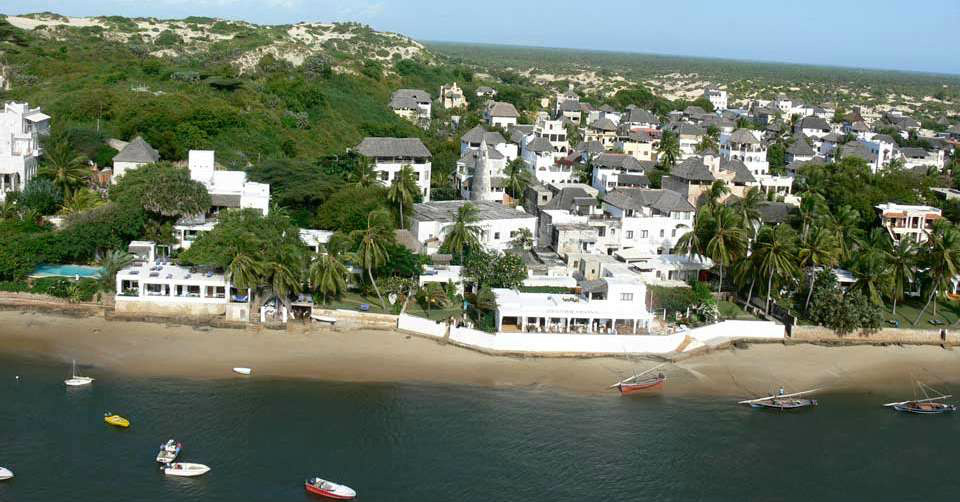 All rooms at Peponi have ocean views. Suites and Superior rooms are differentiated by their location, size and private outside area with swing bed. It boasts of one of the largest and most varied collections of tropical palms and exotic plants on the Kenyan coast. Swing hammocks under the shade of coconut trees and a fresh water free form swimming pool under two giant Baobab trees offer the perfect places to relax.
The Majlis
The Majlis hotel is a privately owned luxury beach hotel on Manda Island in the Lamu archipelago, off Kenya's Northern Coast. With a superb beachfront location and breathtaking views over the bay and Lamu Island, it offers the perfect setting and the ideal accommodation for barefoot luxury and informal pampering. It is a perfect blend of local tradition, Swahili culture, Western comforts, and luxury. The boutique hotel combines superbly appointed luxury suites with verandas that open out to sun-drenched beaches and mesmerizing seashores.
The Fort of Shela
Nestled along the sand dunes of Shela Beach, The Fort has been hailed as a monument to Omani architectural ingenuity; it is the epitome of privacy and seclusion. Its architecture is truly unique and occupies an unrivaled position overlooking the Indian Ocean on the deserted 14 kilometer Shela beach.
Peaceful and tranquil in its setting, surrounded by natural dunes and breezy casuarina's.  Extremely private and secure, this oasis is just a ten minute walk along the beach to Shela Village.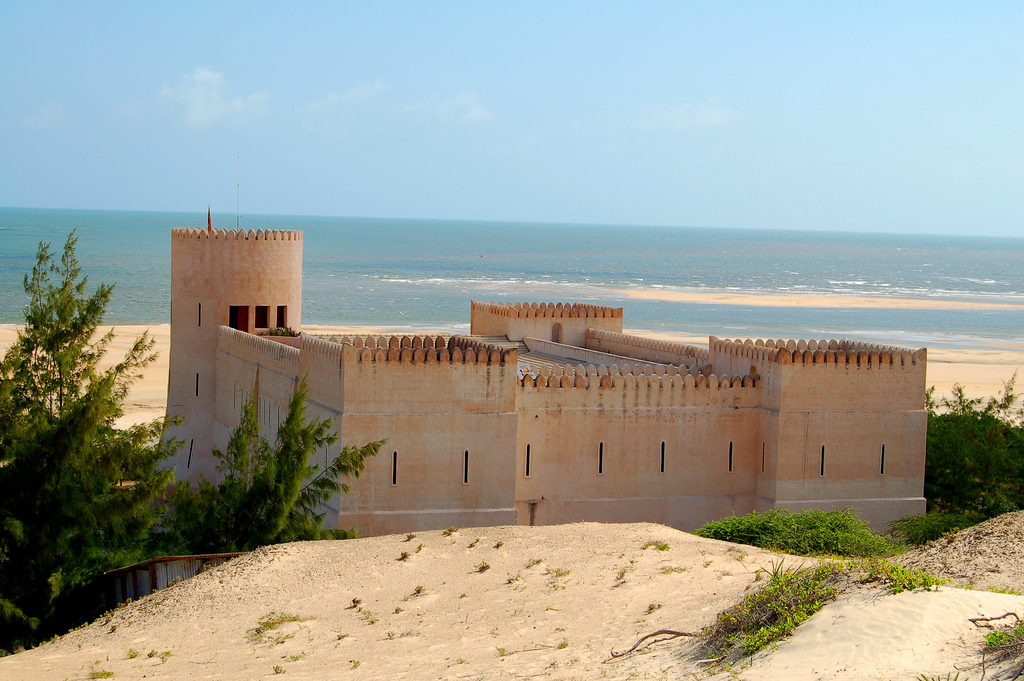 The Fort is constructed of local coral stone and is enclosed by an imposing 50-foot high sandstone wall. The Omani-style heavy wooden entrance, decorated with iron studs, opens onto the main floor of the property, where large arches surround the central courtyard. The living area, dining area and lounge look onto the picturesque pool and garden. From the upstairs formal dining area, guests can enjoy spectacular views of the Indian Ocean as traditional dhows sail-by and donkeys and camels cruise the beach.
Kijani Hotel Lamu
In the village of Shela, on the island of Lamu – just off the Kenya Coast – Kijani Hotel offers a unique accommodation with its 3,000 sq. metres of tropical garden. Located at the sea front with two fresh water swimming pools,  Kijani Hotel Lamu has 10 rooms spread throughout the garden into three small separate traditional Swahili buildings which formerly were private homes.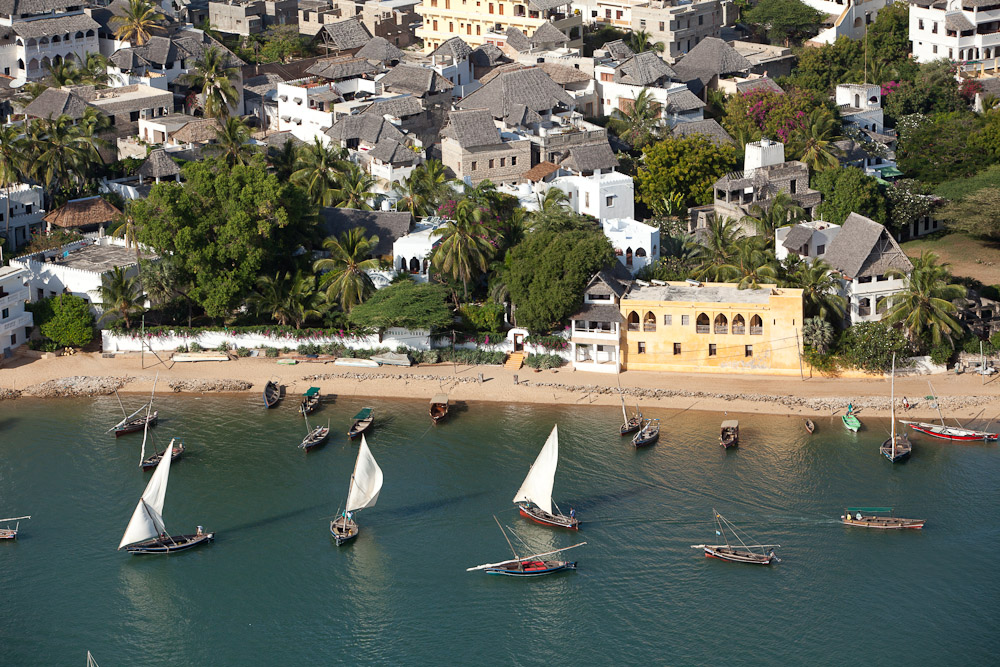 True to the atmosphere of a Swahili house, Kijani's rooms and central areas emphasize the aesthetics of privacy and space. Each room has a private veranda shaded from sight by arabesque archways and trees
Lamu Palace Hotel
Lamu Palace Hotel resembles a royal palace with its large open spaces and tall handsome pillars.
Located on the seafront, there is always a cool sea breeze that our guests will enjoy, complemented by city and sea views, accommodation offers fine coastal living.
The house has a total of 22 rooms and suites, all with en-suite bathrooms and a variety of modern amenities. Each room is furnished and decorated in a traditional Lamu style.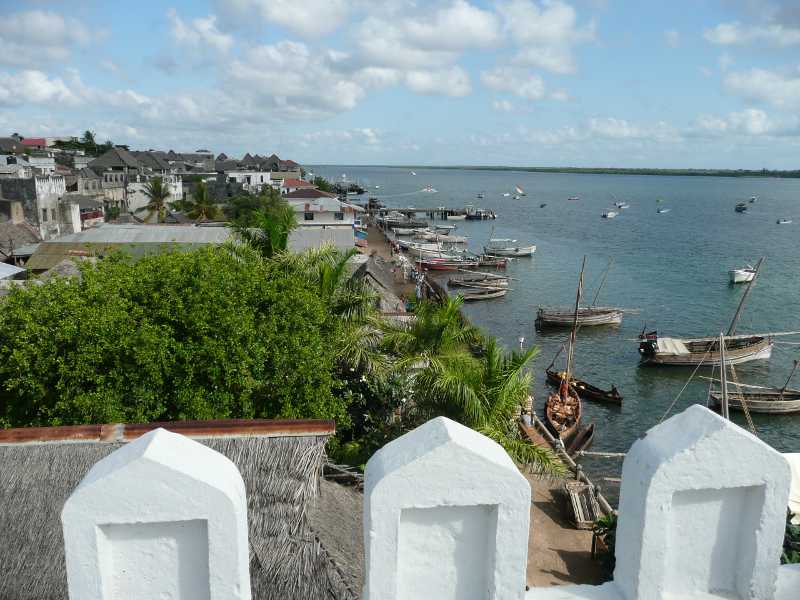 Its grand terrace overlooks the Indian Ocean, and it's lounge bar offers a relaxing ambiance; ideal for after dinner drinks, watching news or football.
Enjoy massage parlor, boat hire, for sports and leisure beach walks, a town tour, fishing, sailing, sundowner dhow trips and donkey rides can be organised.
Mikes Camp, Kiwayu
Mike's Camp is located on Kiwayu Island, one of the many unspoilt, idyllic islands of the Lamu Archipelago, on the Kenya Coast.
You are offered your own private island where you are safe and undisturbed. Surrounded by miles of soft white sand, turquoise waters and gorgeous coral gardens, it offers one of the only beaches in Kenya on which you can walk for miles without seeing a single soul.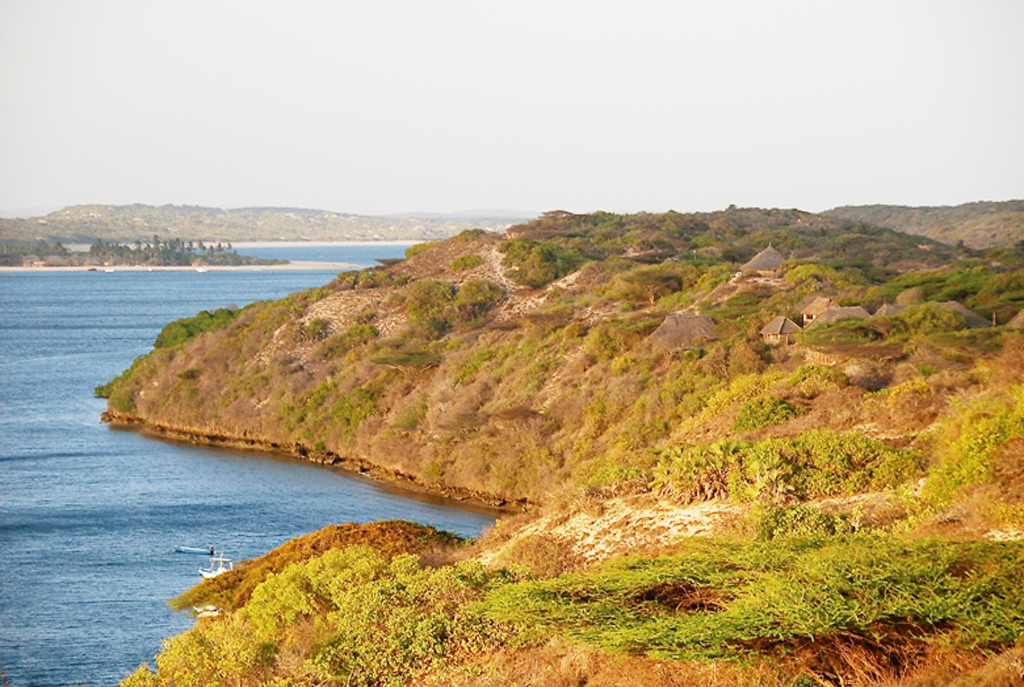 The seven private and spacious bandas are set amongst the sand dunes, with panoramic views. Mike's Camp offers tranquillity, water sports, safaris and fishing in a uniquely homely environment.
The Red Pepper House
Initially built as a family home, this five-room hotel north of Lamu Town is set among neem and acacia trees. It is truly beautiful, with crystal chandeliers hung from an undulating makuti and tribal masks and colonial antiques dotted among traditional Swahili furniture, including pili pili beds decorated with peacocks (a symbol of passion).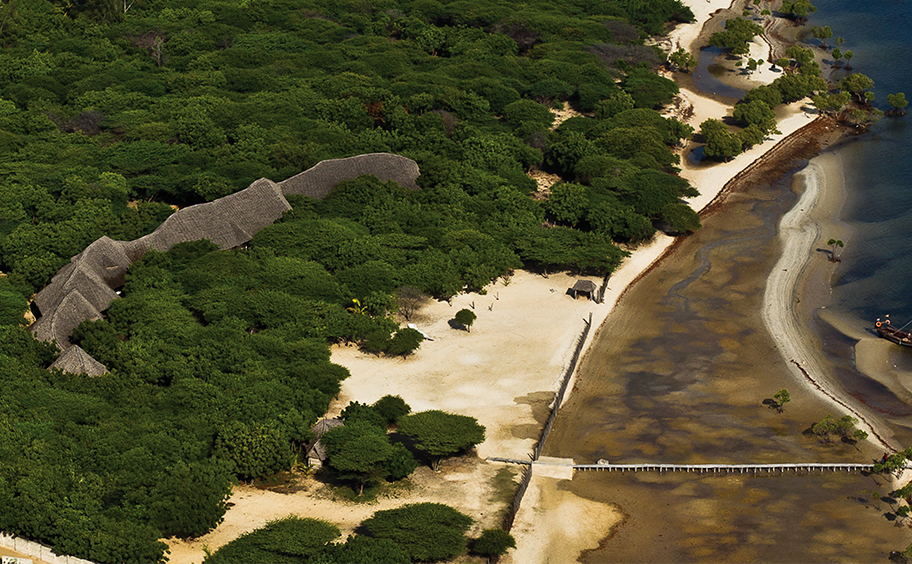 Island Hotel Lamu
Island Hotel Lamu is a big coral house placed in the heart of Shella village. It is built and decorated in traditional swahili style – simple and beautiful. We have seven rooms suitable for friends, couples, families, big groups – or only you if you travel alone. There are three smaller rooms on the 1st floor, two big rooms on the 2nd and 3rd floor, and two tower penthouses – each with their own rooftop.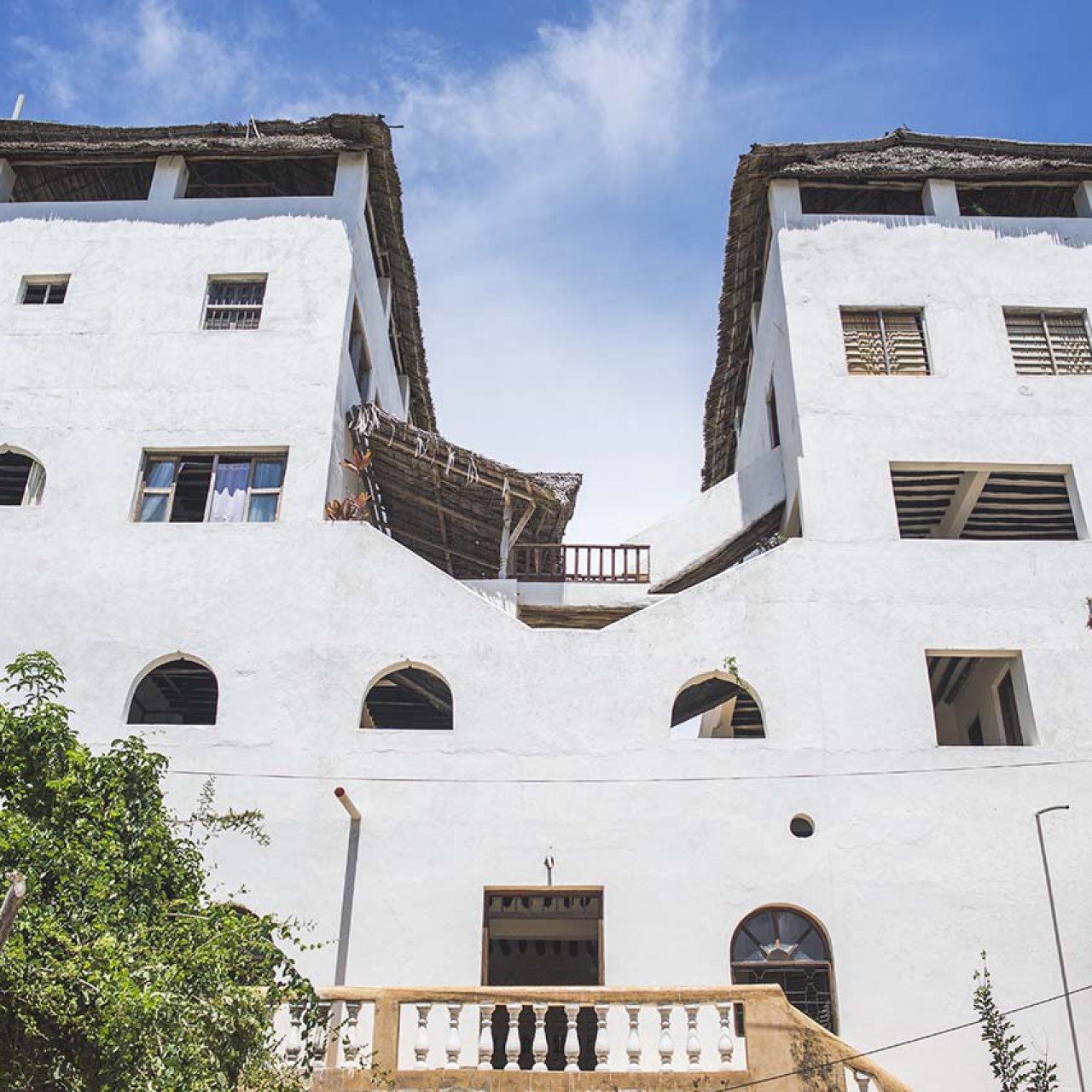 Banana House & wellness centre
Banana House is a boutique hotel in Shela, Lamu Island. It has all the charms of a quietly elegant private home with 16 rooms spread over three houses situated in a magnificent tropical garden just a few minutes' stroll to the pure white sands of Shela Beach. With its remarkable views of the sea and our beautifully gardens, Banana House is simply and tastefully furnished in traditional Swahili style. Sitting areas, day beds and hammocks are located throughout. A swimming pool is situated in an area of the garden abundant with exotic bird life.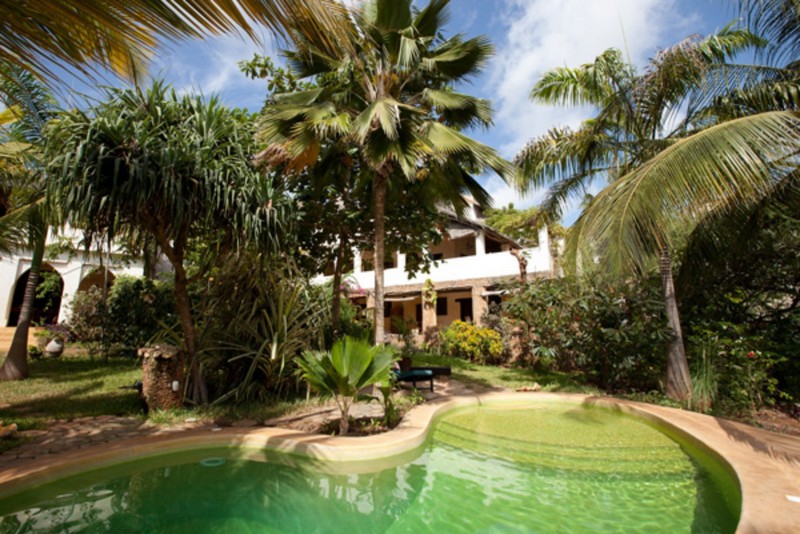 For more info and inquiries kindly contact us
Email: info@southriftgalaxysafaris.com
Call us on +254 720 824 502 / +254 720 823 229  Holiday Packages
Visit our WEBSITE  for more offers