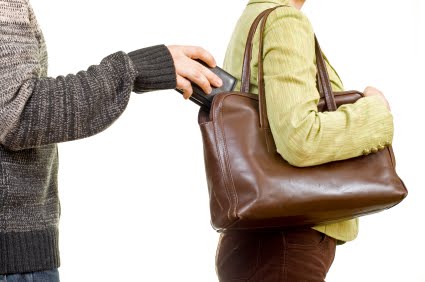 Nowadays, each and every traveler needs to be cautious and aware of what is happening around them, that is why we like to inform you so that you can stay on your toes.
Almost Everywhere
When you visit a bar as traveler, be ware of the locals who seem friendly and approach you in a group, who may even invite you for a drink. After a while the locals will be gone and the traveler will be left all alone…with a ridiculously large bill!
Orlando
When in a hotel around Disney World, guests always find a pizza delivery menus conveniently slipped under their doors, but if you place an order and make a mistake of giving your credit card number, you will really pay the price. The phone number is not connected to a pizza parlor but to identity thieves. to avoid this, anytime you are craving a slice, get a recommendation from the hotel.
New York City
New Yorkers are known to be generally pushy, but there are CD Bullies on Times Square. A guy will say "Check out my music!" and then hands you what may seem like a free copy of his CD. He will be extra nice and may even autograph it, but once the disc is in your hands, he will refuse to take it back and you will be surrounded by friends. You will need to pay $10 or so to stop them from menacing you. if this happens to you, place it on the ground and walk away when the rapper refuses to take the CD back.
Las vegas
When you go to Las Vegas to gamble, be aware of the notorious cab drivers who insist on unloading your bags at your hotel or the airport. They will say they are in a rush, slam the trunk and speed away, then later one of your bags will be missing. Be cautious, anytime you take a cab, note the driver's name, cab registration number and company so that should anything happen, you have recourse.
United States
You should be careful here as some criminals are so brave. Scam usually happens in hotel rooms where they call in the dead of the night claiming they are calling from the front desk. They will then say there is a problem with your credit card and request you to read the number back one more time. They know that you are half asleep and so you want to be over with so that you get back to sleep. Anytime you receive such calls,  always hang up and call the front desk directly to make sure that the request was legit.
Egypt
As you prepare to visit the pyramids or take photos with the camels, you will have paid around $15 to take a ride, but some trainers are becoming cheeky. They will insist that you pay to disembark, failure to which they will hold you hostage on the 1500 pound, eight foot tall animal. I do not know of another way out than pay twice to free yourself. Save yourself the drama by never getting on any camel on sight. It is safer to take rides that are arranged through an established tour company.