Situated to the southeast of Amboseli, Tsavo is Kenya's largest national park and one of the largest in the world. The Park was opened in April of 1948 and it covers an approximate area of 22,000 km2. It  is divided in to two due to the railway that runs through it from Mombasa to the interior of Kenya.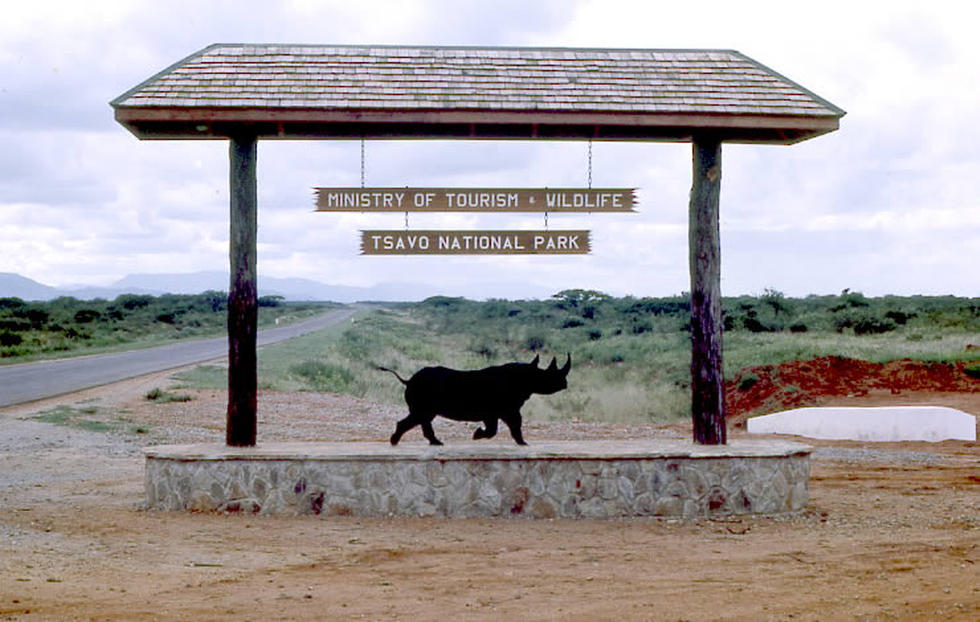 It is home to a multitude of wildlife, such as elephants, buffalo, impalas, giraffe and numerous species of birds not to mention the grandiose landscapes.  Tsavo conservation area (TCA) positions itself as a premier tourist destination and it consists of:
 Tsavo West National Park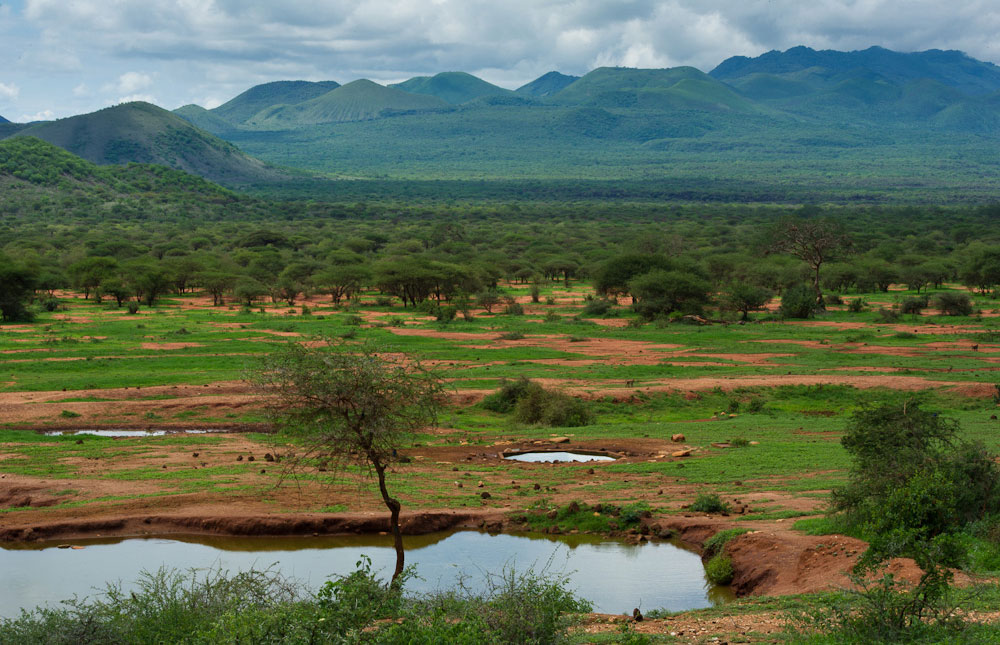 It covers an area of 9,065 Km2
High concentration of wildlife and birds
Spectacular scenery,
Immense mountains and The Kilimanjaro is seen on clear days.
The famous Mzima springs.
Swamps and Lake Jipe
Tsavo East National Park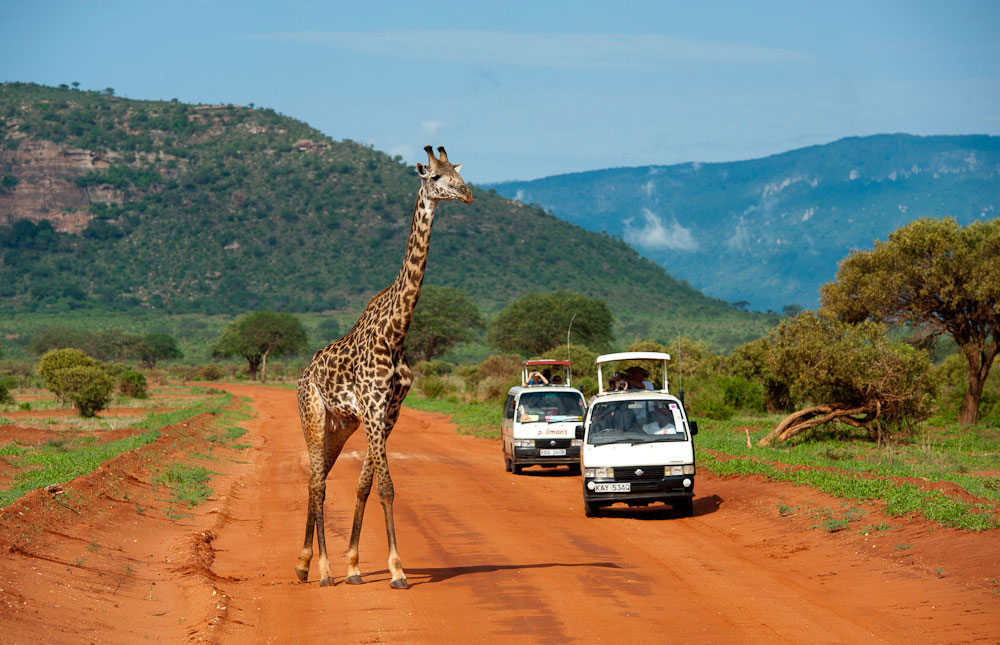 Cover s an area of 13,747 Km2
Plenty of wildlife
Plateau of savanna .
Thorny bushes with spectacular giant Baobab trees.
Galana River
Yatta Plateau
Lugard Falls
Chyulu Hills National Park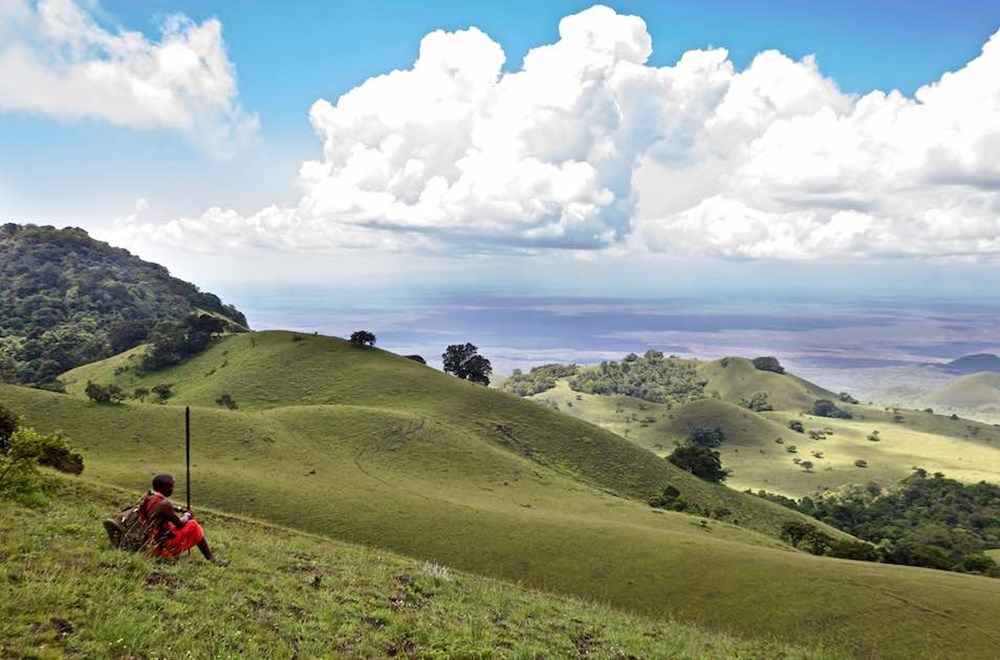 Cover s an area of  700 Km2
Wilderness Habitat
Breathtaking views
In Tsavo, you will see large herds of red elephants owing to the thin layer of red soil in the area that covers them. There are many interesting geographical features in Tsavo, such as Lugard falls and the Mzima Springs, where an underwater observatory allows you to see hippos, crocodiles and catfish. The Mount Kilimanjaro dominates the western skyline and is visible from everywhere in the plains. Due to consequence of volcanic activity in the past ten thousand years, the Tsavo West National Park is covered with volcanic cones, rocky outcrops and lava flows.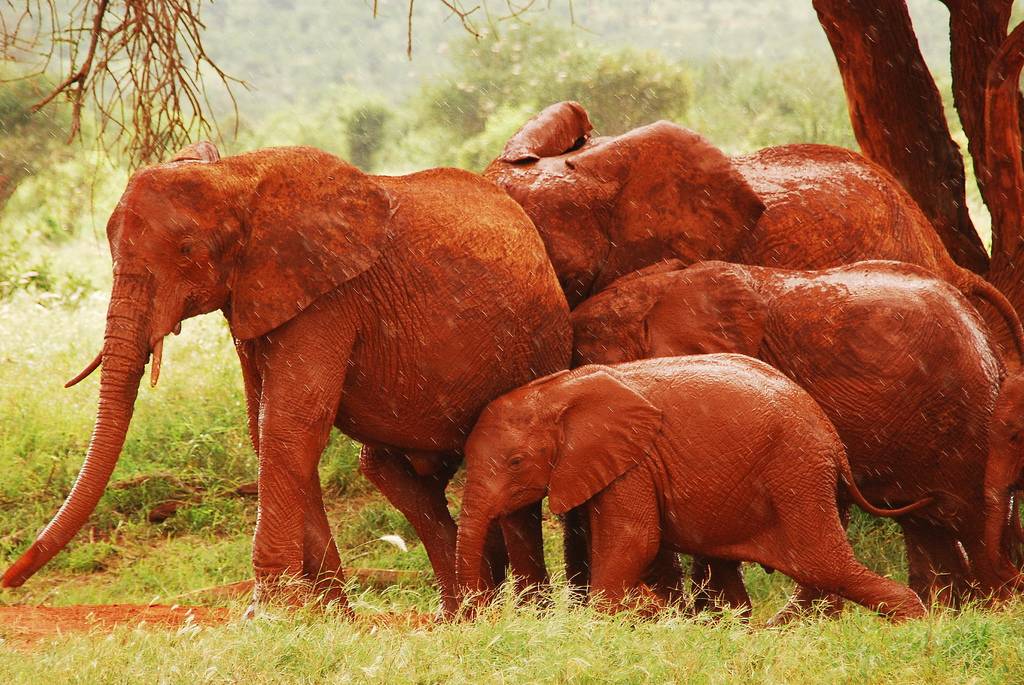 There are plenty of places to stay in the two parks. These range greatly and most of them have a water hole close to the property which draws the wild when they come to drink and cool off giving an enjoyable view by guests.
Attractions of the Tsavo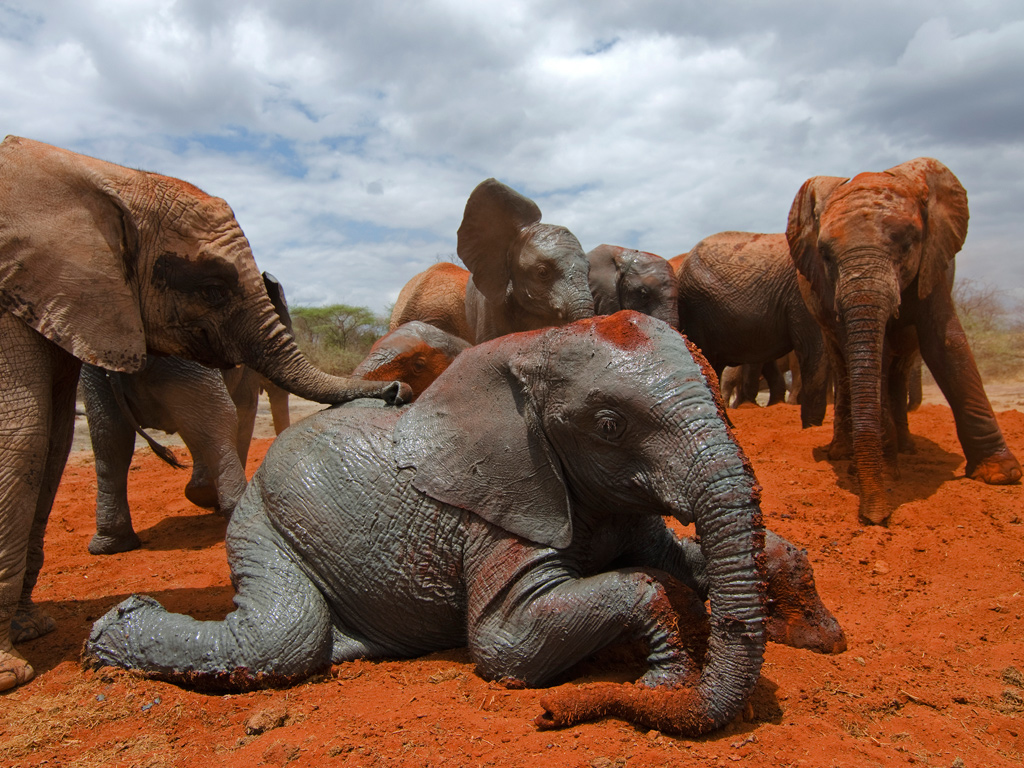 Birds, black rhino, buffaloes, elephants, cheetahs, gerenuks, hirolas, oryx, kudu hippos, giraffes, leopards and lions.
Mzima Springs,
Yatta Plateau.
View of Kilimanjaro.
Thorn bushes, giant baobabs.
Lugard Falls.
Underwater observatory.
Volcanic cones and rocky outcrops.
Shetani lava River,
River Galana.
Lake Jipe.
Rock Mudanda.
Crater Chiamu.
Connect with us on Social Media
Email: info@southriftgalaxysafaris.com
Call us on +254 720 824 502 / +254 720 823 229  Holiday Packages
Visit our WEBSITE  for more offers