14th November 2017byasilia_africainWildlife & Conservation
By Naboisho Camp Guest, Chris Swindal
Please note: The following blog post contains images which some readers may find distressing. All images are credited to Chris Swindal.
Naboisho Camp is a very special place. And you and all of the staff make it feel like a home away from home. Absolutely top notch! And special thanks to Daniel, for superb tracking and guiding, and for spending very long days with me out in the bush as we searched for big cats, concentrated on photography, and sometimes spent hours and hours simply sitting with and observing the cats. We saw some amazing things.
The very first morning, we come across three lionesses that Daniel had not seen before. They appeared to be in hunting mode, so we followed them. As we continued to follow and watch the lionesses, one of them alarmingly walked within ten feet of a sleeping baby hartebeest, never saw it, walked passed it, and then sat down a mere 20-30 feet away. A few minutes later the second lioness also walked within ten feet of the baby hartebeest and sat down with her sister. And then the third lioness did the same. None of them saw the baby hartebeest. Almost an hour later, one of the lionesses whipped her head up with her nose in the air as if she smelled something, and then turned to look directly at the baby hartebeest. It was discovered.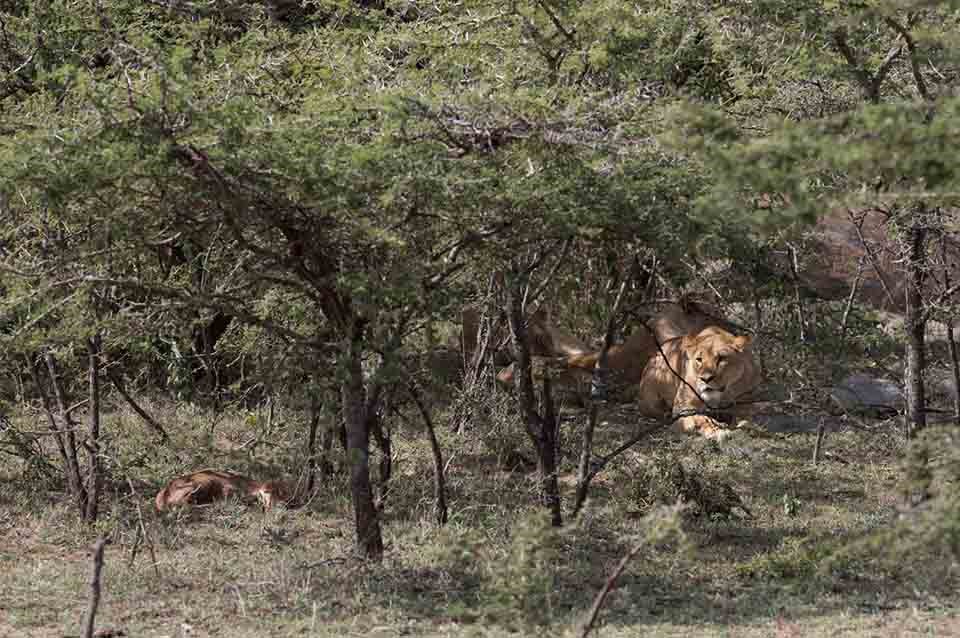 The lioness ran over, picked up the hartebeest, and ran off with it. Daniel said that lions sometimes display odd behaviour when they are with baby animals. Sure enough, the lioness let the baby hartebeest go, and then chased and played with it for a while. The other lionesses watched but made no attempt to take the hartebeest from the lioness who found it first.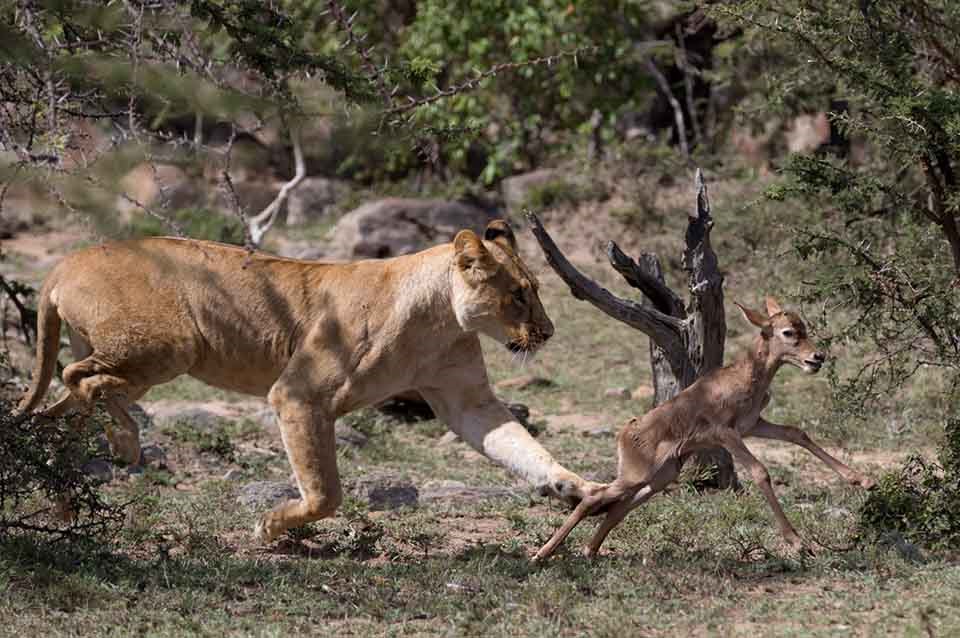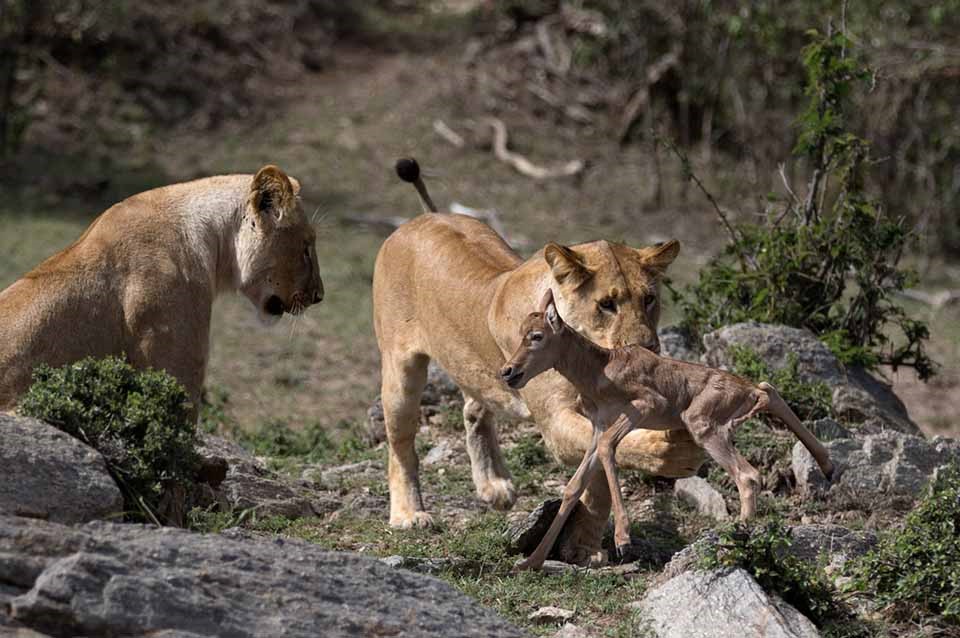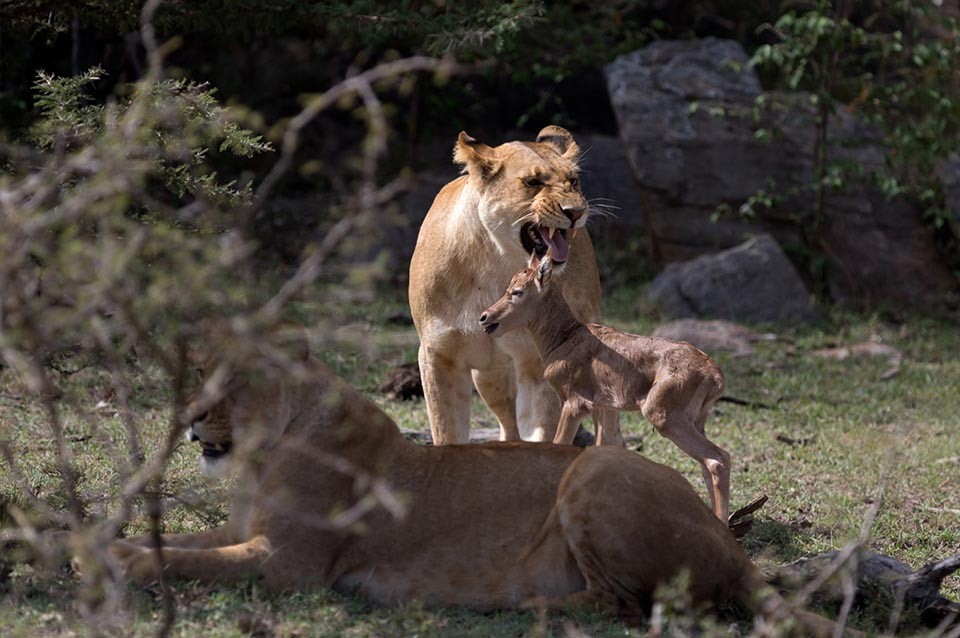 The baby hartebeest made one more attempt to run, and ran into the second lioness and tripped over her. The lioness stepped over the second lioness and grabbed the baby hartbeest before the startled second lioness had a chance to take it.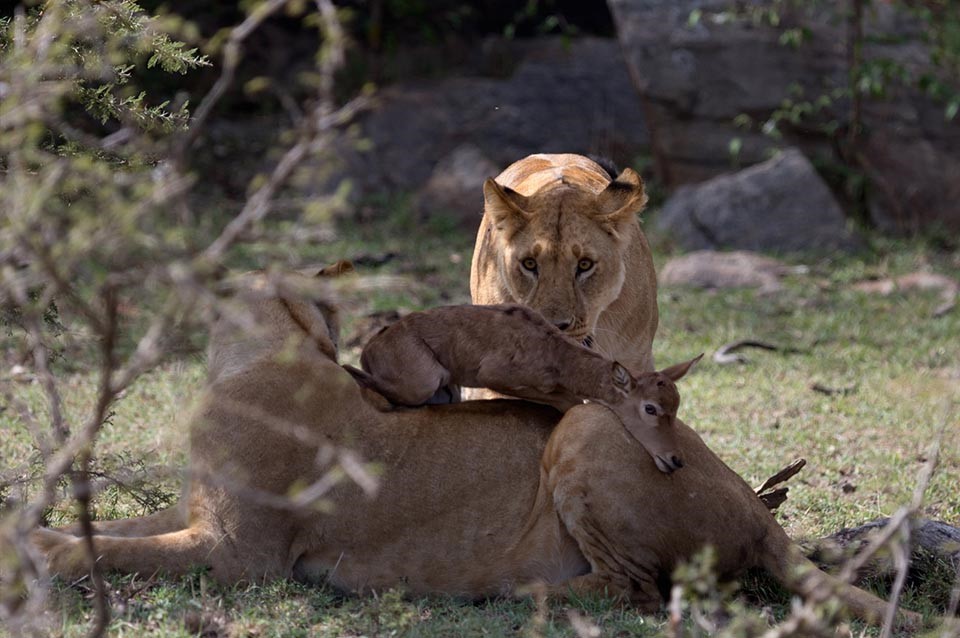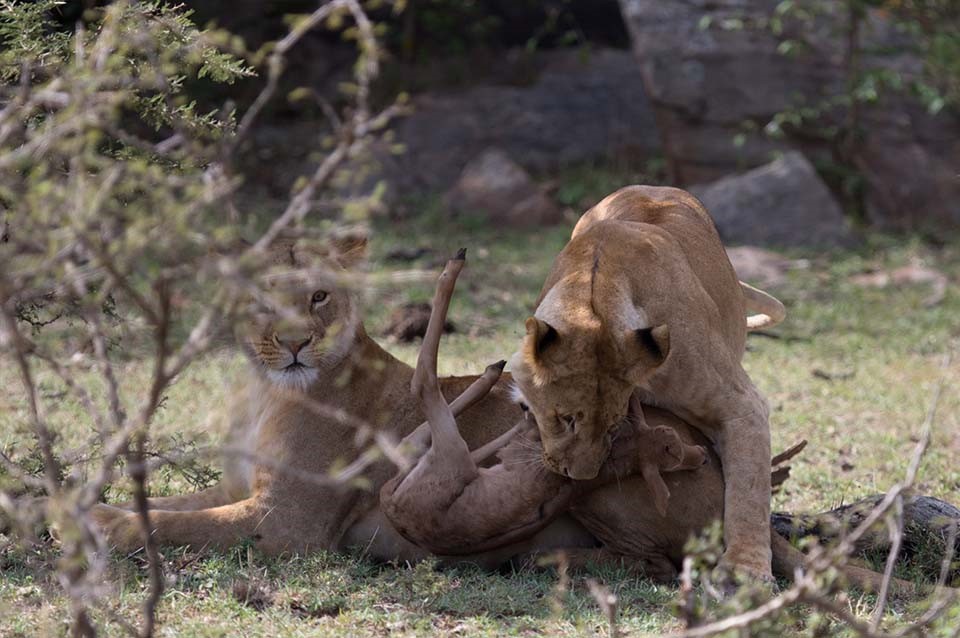 She ran into the bushes with it, where she finally suffocated it. She ate it alone and without any fighting with her sisters.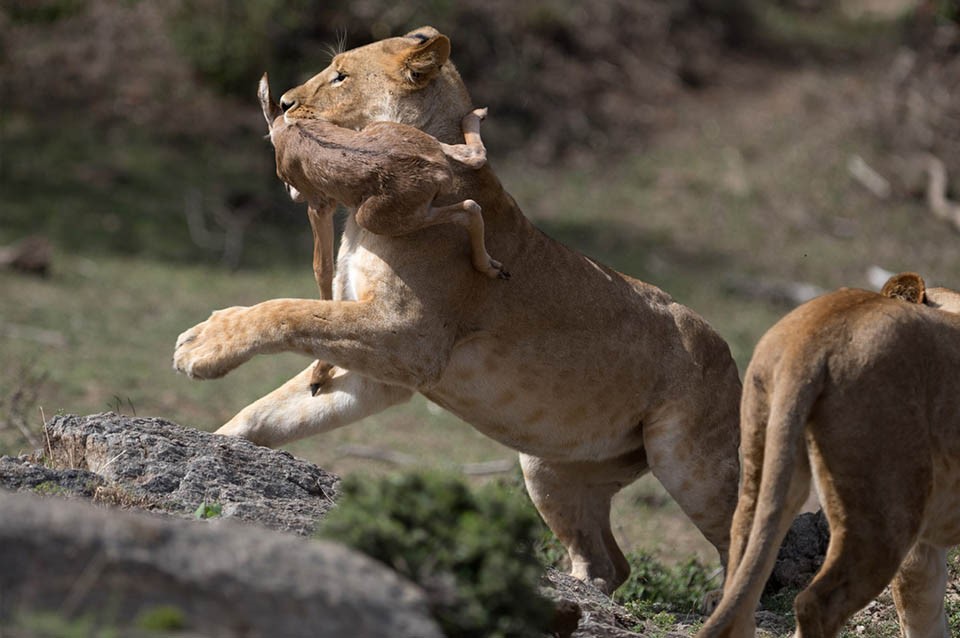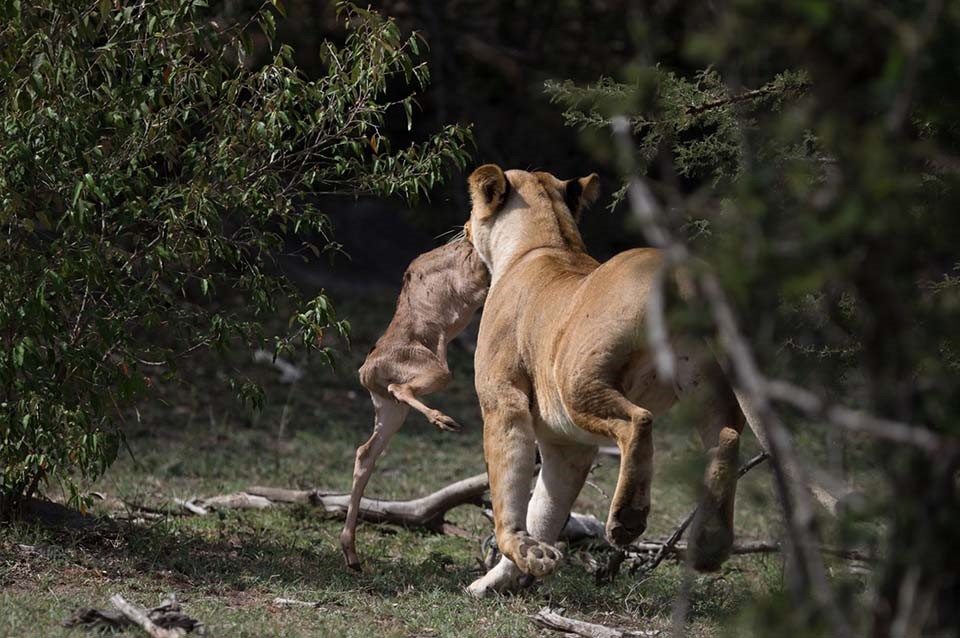 Naboisho Camp is set in the 210km² private Mara Naboisho Conservancy, a true wildlife haven. The real magic of Naboisho is its sheer exclusivity – you'll experience a level of safari solitude and serenity simply unheard of in the busy Serengeti and Masai Mara reserves.
We would love to welcome you and have the chance to share in an unforgettable moment like this one!