Enashipai Resort & Spa.
Culturally rich, endowed with nature, historically decadent. Naivasha has many faces and is the source of our inspiration. Enashipai Resort & Spa is where a strong local heritage and abundant nature is blended with pure luxury, and then delivered with a generous sense of warmth. Honestly, we find it hard to imagine a happier place.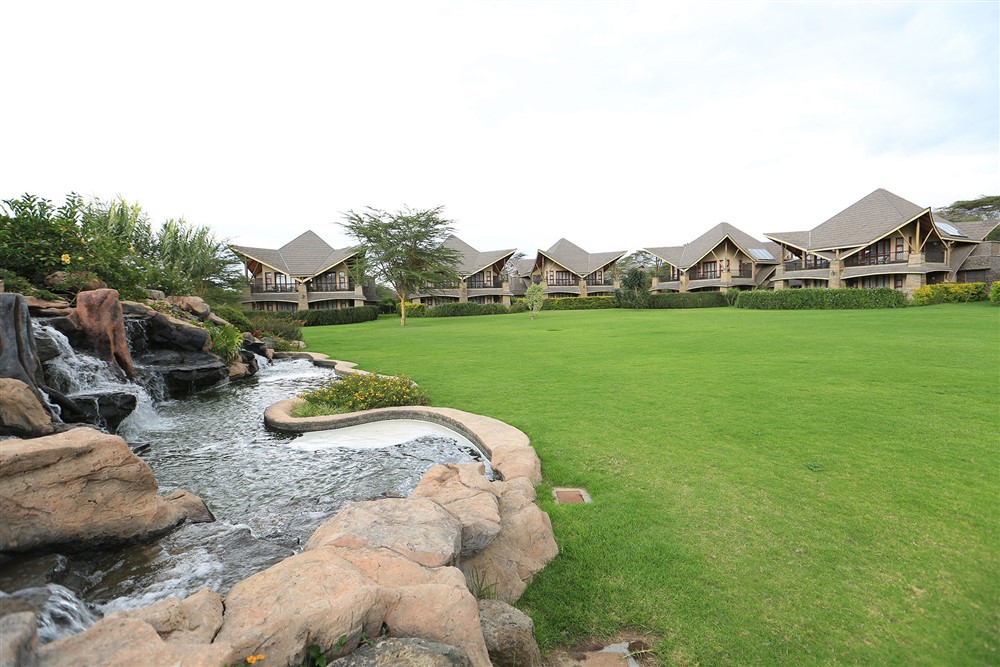 The Great Rift Valley Lodge & Golf Resort
It features panoramic views of Lake Naivasha and of the Rift Valley. This lodge boasts an 18-hole championship golf course, two clay tennis courts and a pool. All of the spacious rooms are garden facing and they are furnished with handmade wooden furniture. Some rooms include a dining room, kitchen and a balcony offering views of the Rift Valley.
For relaxation, there is a swimming pool together with a kid's pool at The Great Rift Lodge. The Adventurer's Club and the Young Rangers Club provide activities for children. Activities available in area include boating and bird watching on Lake Naivasha. The lodge is 46 km from the Nakuru Airport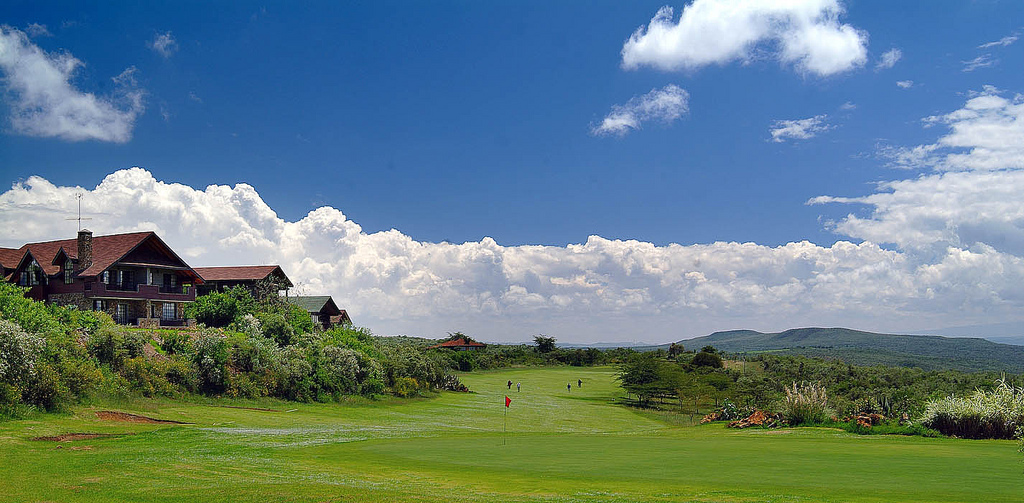 Lake Naivasha Country Club
Located on the shores of the Naivasha Lake, the Country Club features a pool and a spa. It organizes a variety of activities in contact with the surrounding wildlife.
Accommodation at the Country Club Naivasha is elegantly decorated, including tiled floors and wooden furniture and interiors. They all come with a private bathroom, and some of them include a balcony with garden views.
Activities organized at the Club Naivasha Lake include visits to the Crescent Island Private Sanctuary, located 25 minutes' away by boat. Three bird watch walks a day are also available.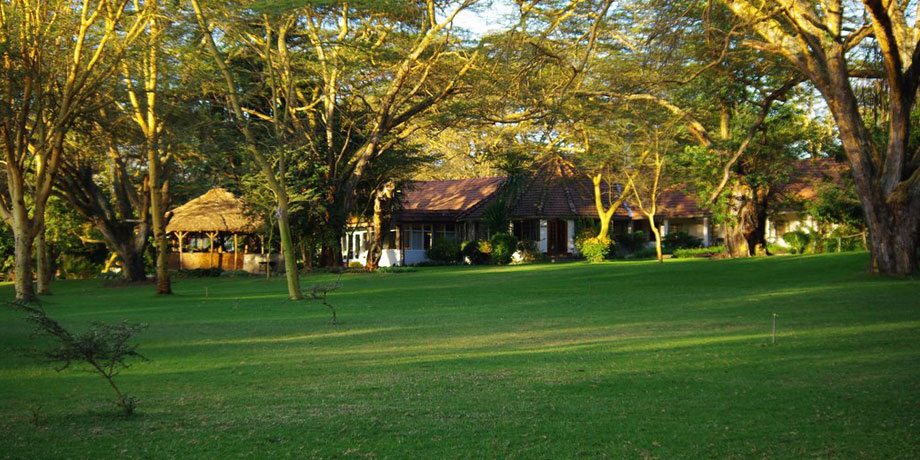 Sarova Lion Hill Game Lodge
Located in Lake Nakuru National Park with views of Lake Nakuru , Sarova Lion Hill Game Lodge is located in the Rift Valley Province and 160 km away from Nairobi. The chalet-style accommodation will provide you with a patio, minibar and tea-and-coffee making facilities. The bathrooms are en-suite with a shower.
At Sarova Lion Hill Game Lodge you will find a garden and a bar as well as a games room with indoor games. The lodge is a 30-minute drive from the park's private airstrip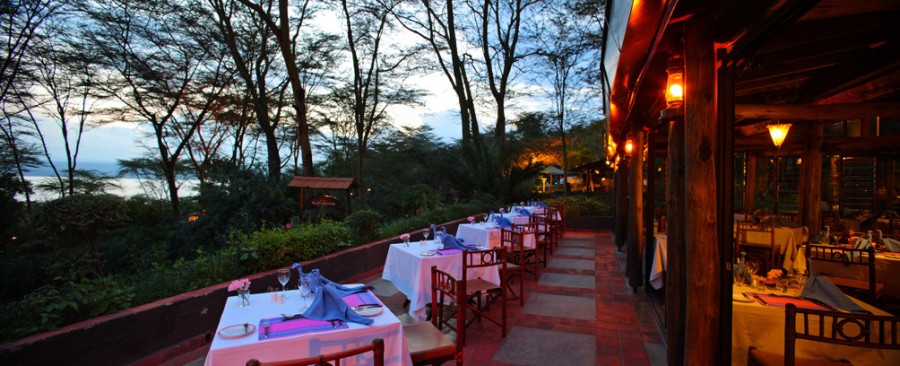 TAFARIA CASTLE.
Completed in 2012 AD, Tafaria Castle was motivated by the dream to transform this impoverished rural community where George Tafaria grew up. Steeped in inspiration, Tafaria Castle was created to bring about two transformational states of mind –adventure stimulated by the unique location within reach of rich Kenyan wildlife and imagination drawn from the medieval architectural style of the Castle and its lodges.
Tafaria Castle, sits on a hill overlooking Mount Kenya and the Laikipia Plains, is an ideal venue for those in search of a unique and special getaway in the countryside for rejuvenation, relaxation, meetings and special events – weddings, honeymoons and parties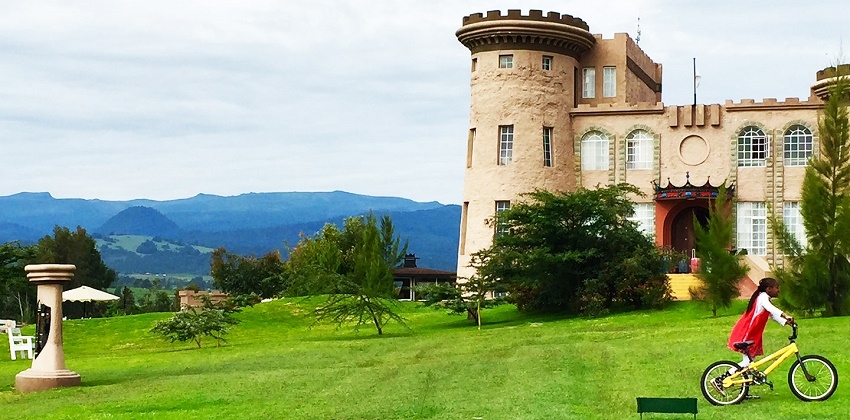 SENTRIM LODGE ELEMENTAITA
Sentrim Elementaita Lodge is the place for those seeking an exquisite getaway on the shores of Lake Elementaita. The entirely new lodge is spread out in serene surroundings. You will feel your nerves quiet down as soon as you set your eyes on the lodge's rich view of flamingo and pelican fringed Lake Elementaita.
Sentrim Elementaita consists total of 86 rooms furnished superior guest rooms. The rooms are classified as follows: 10 deluxe cottages, 32 ground floor standard cottages, 16 upper floor standard cottages, 4 family houses each with two bedrooms and 18 standard rooms beneath the conference rooms.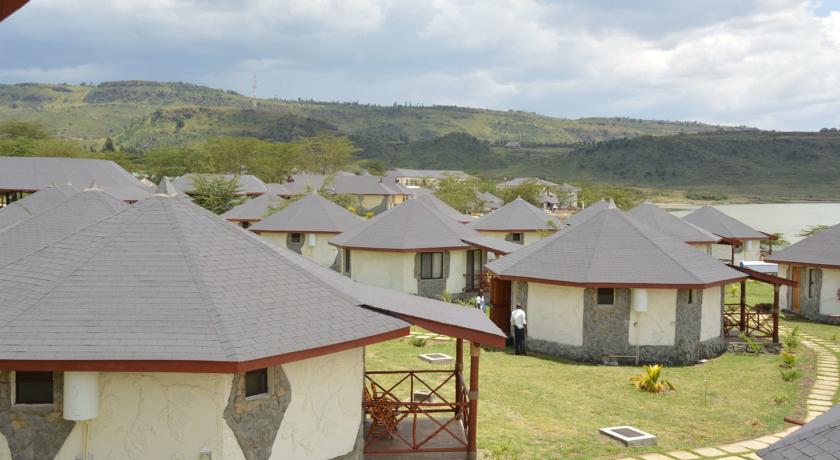 LAKE NAIVASHA /NAKURU SOPA RESORT
Set in one hundred and fifty acres of grassland studded with Acacia bushes and trees, the resort is not only home to our resident giraffe, waterbuck and both Vervet and Colobus monkeys, but it is also a night stop for the hippos when they leave the lake every night to come and trim the grass on our expansive lawns.
With Sopa's traditional and conscientious care for the environment, we carefully positioned all the buildings on our property so we did not have to fell any of the many trees there. As a result of this, we had to come up with a radically innovative and artistic design for the main public area building which now snakes its way between the trees with long and graceful curves.
THE PELICAN LODGE
Situated along the shores of Lake Elementaita, The Pelican Lodge is an exclusive, luxurious and outstanding lodge nestled in a pristine environment above Lake Elementaita. The lodge that is named after the pelican birds found in this area, is set on private land (no park or conservancy fees required) in Naivasha District between Naivasha town and Nakuru, where one can experience amazing sunsets and bird watching experiences.
With the exclusivity of 12 cottages in the lodge (6 doubles / singles & 6 twins); All rooms are en-suite' with, king size beds, headlights, reading area hairdryers and free Wi-Fi; three of the rooms have an extra an open-air shower. The cottages are exquisitely built with natural materials and thatched roofs.
Enjoy the breathtaking scenery on your own private balcony accessible through the open glass doors.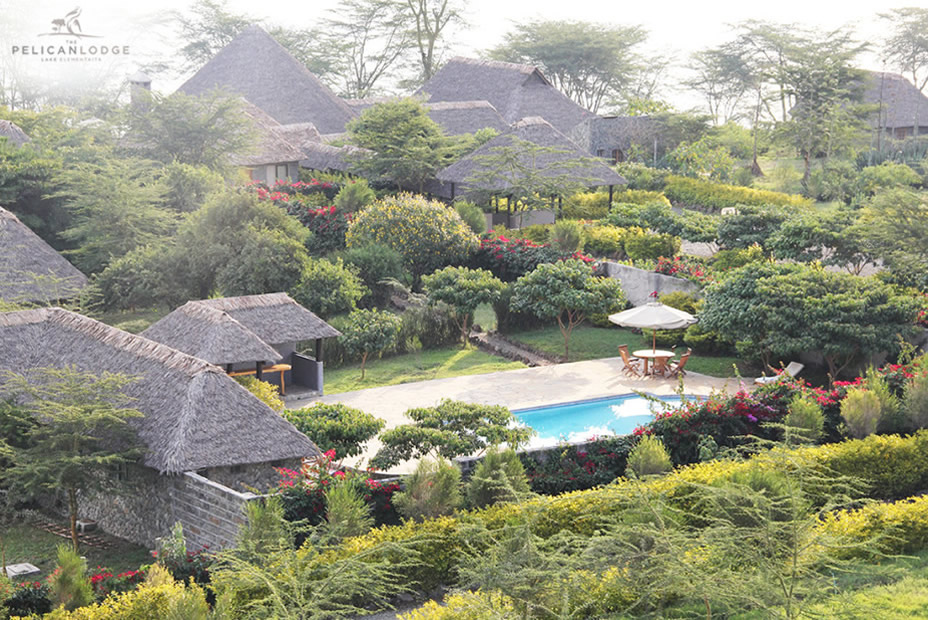 SAWELA LODGES
The Sawela Lodges is a short 90 minute drive from Kenya's capital city Nairobi. With spectacular views of Mt. Longonot and the pearly fresh waters of Lake Naivasha, this quiet lodge in Naivasha Kenya will have you relaxed and rested in no time. Offering luxury accommodation for both local and international guests, the Sawela lodge has become a home away for many discerning guests.
That space that would be tranquil, relaxing, beautiful, and natural and it would help our guests unwind, recoup and have fun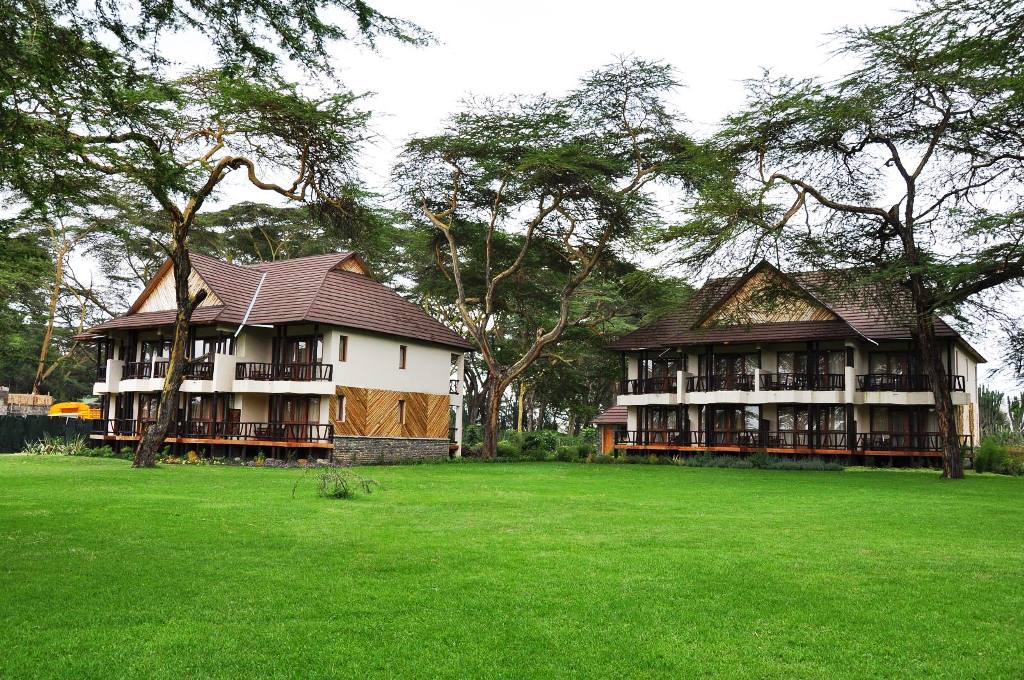 SUNBIRD LODGE
Sunbird Lodge, an eco-friendly luxury lodge is located in the Great Rift Valley, one of the natural wonders of the world. We are less than 127 km (1 ½ hours) from Nairobi and a few minutes off the new and superb Nairobi – Nakuru highway on a very good, private access road at the shore of Lake Elementaita (RAMSAR Site – Convention of Wetlands of International Importance and declared as UNESCO World Heritage Site) and overlooking the vast, unspoilt plains.
Located on private land there are no park or conservation fees in addition to our very competitive rates. On excellent roads it is only 20 minutes to the famous Nakuru National Park, approx. 30 minutes from Lake Naivasha and approx. 45 minutes from Hells Gate National Park.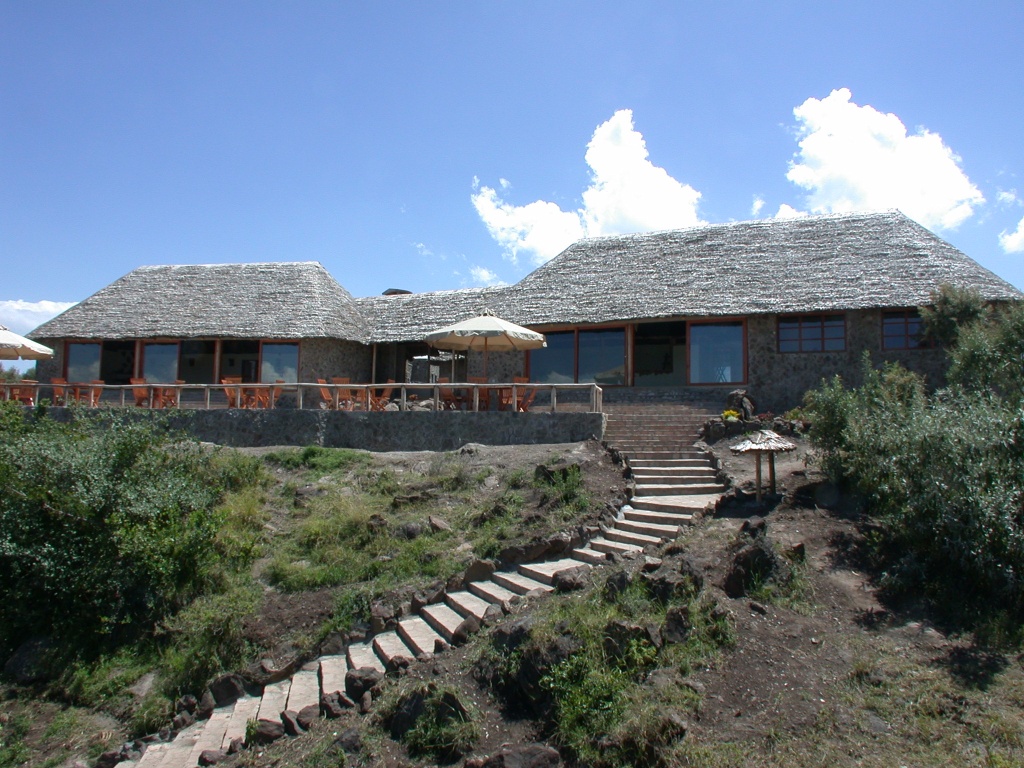 Kiboko Luxury Camp
Perched on the banks of Lake Naivasha, Kiboko Luxury Camp is set amongst a lush garden .The luxury tents features wooden floors and are elegantly decorated in warm and natural colours. You can enjoy a view of the lake from your private balcony. At Kiboko Luxury Camp there is a buffet and à la carte restaurant serving a variety of cuisine.
Guests can enjoy a swim and relax by the poolside which features sun loungers, children's pool and bar. Activities include nature walks and horse riding. Hell's Gate National Park is within 25 km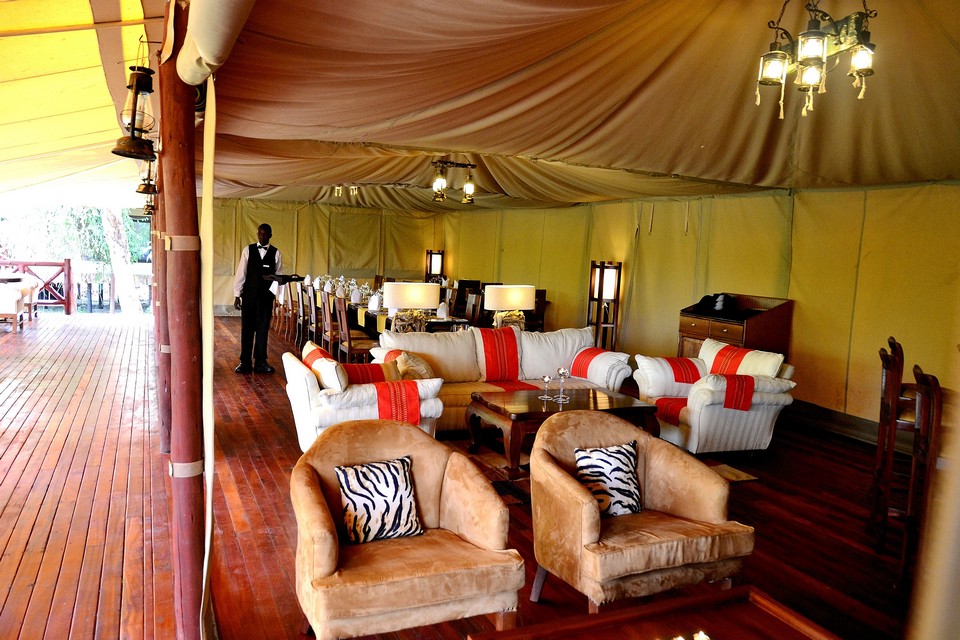 Naivasha Kongoni Lodge
Offering an outdoor pool and a restaurant, Naivasha Kongoni Lodge is located in Naivasha. You can enjoy lake view from the room.
At Naivasha Kongoni Lodge you will find free bikes. Other facilities offered at the property include meeting facilities, a shared lounge and a games room.An array of activities can be enjoyed on site or in the surroundings, including cycling and hiking.

The Lake Nakuru Lodge
The Lake Nakuru Lodge is situated in a wonderland which lies in the heart of one of the Kenya's parks (Ramsar site), only two hours leisurely drive on first class roads-from Nairobi, through some of the most exciting scenery to be seen anywhere in Africa.
The 165 km Nairobi-Nakuru road gives the visitors an unrivalled view of the majestic Great Rift Valley, winding through a series of lakes and forested uplands and all the way to the bustling market town of Nakuru. The views are equally impressive for the visitors who use a charter aircraft for the 25 minutes flight to the Lake Nakuru National Park airstrip situated at the southern side of the park at the Rhino Sanctuary headquarters

MBWEHA CAMP – LAKE NAKURU
Tucked away in the spectacular Great Rift Valley on the private 6400 acre Congreve Conservancy, Mbweha Camp is nestled up against the southern border of Lake Nakuru National Park with beautiful views over the Eburru and Mau ranges. Congreve Conservancy is part of the greater conservancy area called Soysambu which has a large part of Elementaita within its borders. Rustic lava-stone cottages with thatched roofs are surrounded by euphorbia candelabra, yellow barked acacia and other indigenous trees.
Mbweha Camp is only a few hours from Nairobi, yet feels right away from it all with its relaxed atmosphere.  Being situated outside a National Park allows many activities, including walking, mountain biking and night game drives. Guests can also enjoy day trips into Nakuru National Park with the option of a gourmet bush lunch with spectacular views of the Lake and the National Park.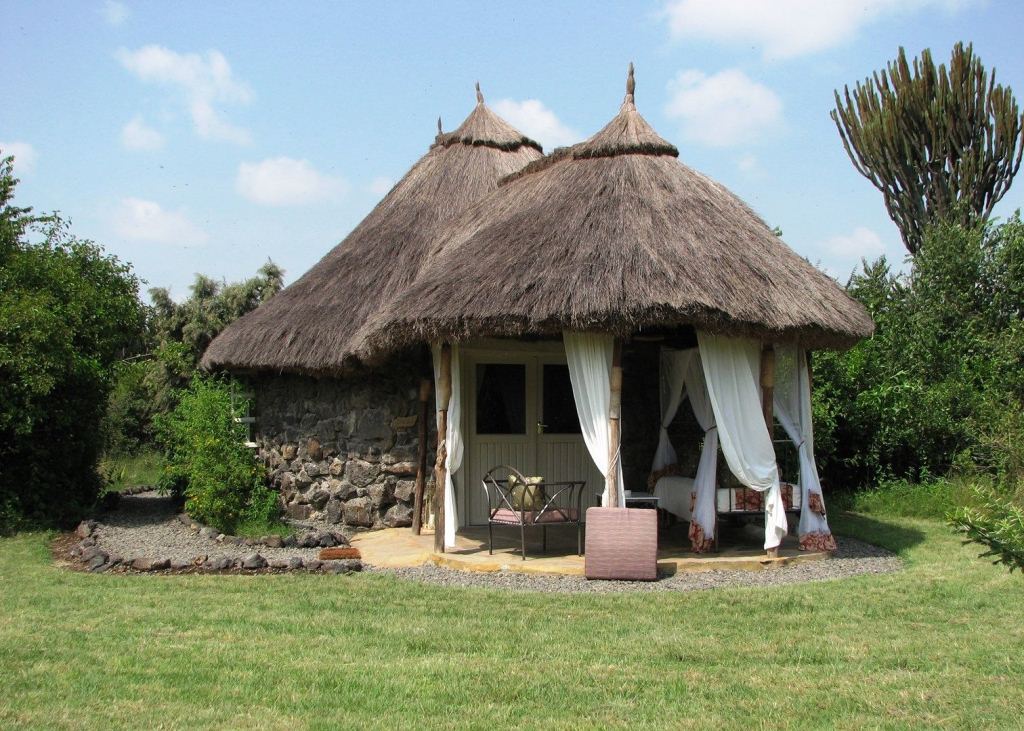 Maili Saba Camp
Offering a garden, Maili Saba Camp offers pet-friendly accommodation in Nakuru. Lake Nakuru National Park is 18 km from the property.
All units include a seating area. Some units feature a terrace and/or patio with mountains views. There is also a kitchen in some of the units, fitted with a microwave. There is a private bathroom with a bath or shower in each unit. Bed linen is offered. The area is popular for hiking. Menengai Crater is 6 km from Maili Saba Camp.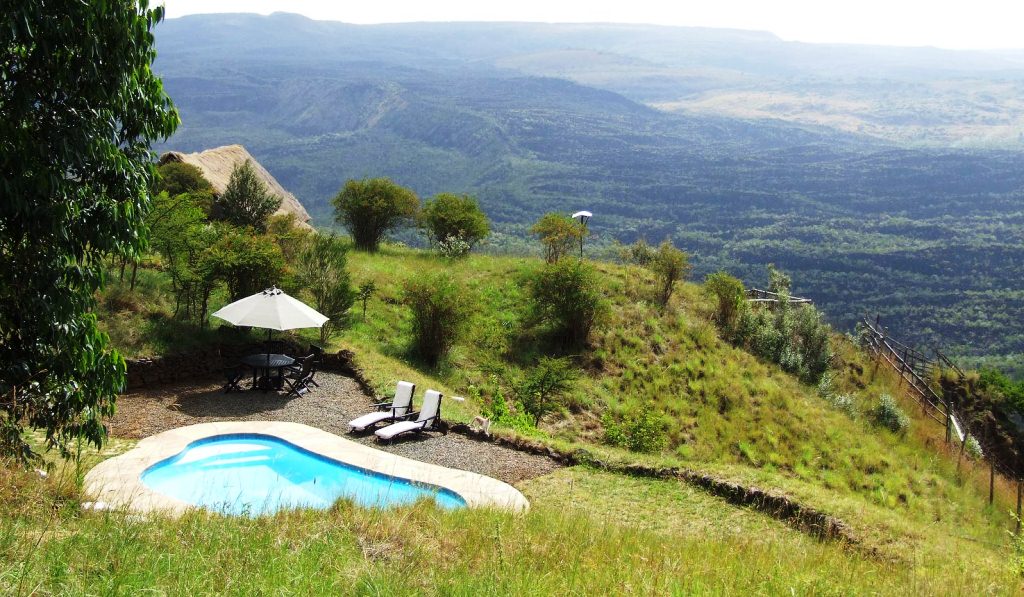 Lake Naivasha Resort
Located on the shores of Lake Naivasha and 20 minutes' drive from Hell's Gate National Park.
The accommodation will provide you with a TV, seating area and a balcony. Guests can enjoy lake views.
Other facilities offered at the property include water sports facilities, meeting facilities and a shared lounge. An array of activities can be enjoyed on site or in the surroundings, including cycling and fishing.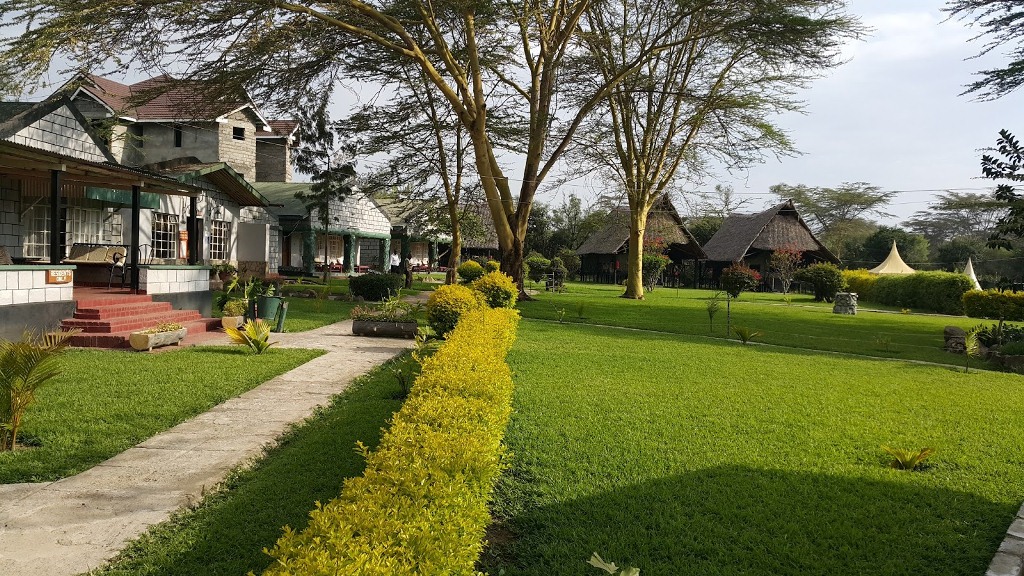 Wileli House
Wilei House is located in Naivasha on a private wildlife conservancy and offers serene chalet accommodation with views of the conservancy. It offers a bistro restaurant and a bar. The units are equipped with a TV, en-suite bathroom and a balcony with hot tub. The Two-Bedroom Chalets offer a kitchenette, seating area and a veranda. Some of them have views of Lake Naivasha.
An array of activities can be enjoyed on site or in the surroundings, including game viewing and hiking.
Wileli House is a 40-minute drive from Hell's Gate National Park.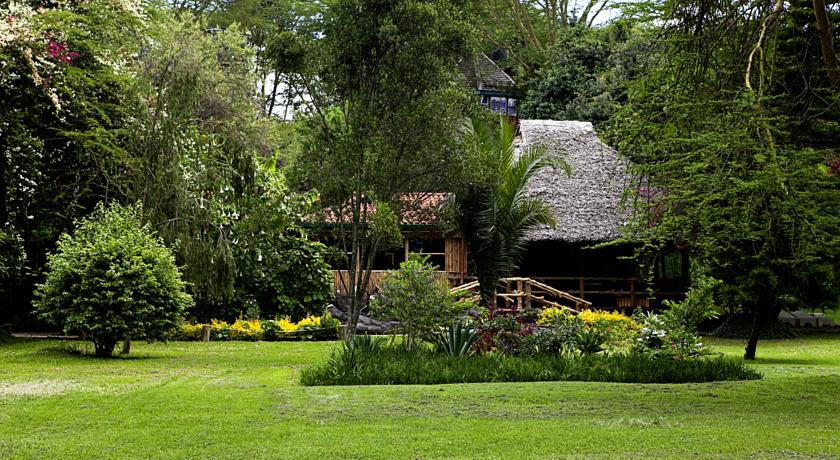 Lake Naivasha Crescent Camp
Lake Naivasha Crescent Camp is located on the shores of Lake Naivasha at the heart of the Kenyan Rift Valley, only 90 minutes drive from Nairobi. The camp is constructed using canvas and has a capacity of20 luxury tents. The tents are well furnished, have wooden floors and adequate space generously created to allow free movement inside and outside at the guests' comfort.

PEPPERCORN RESORT
A real home away from home, the Naivasha Peppercorn Holiday Resort is located in the Naivasha County within the Great Rift Valley minutes away from the renowned freshwater lake naivasha, Hell's Gate National Park, the Aberdares and the Mt Longonot among other attractions. the resort is the perfect destination for the serious holiday makers or business executive looking for premium decor, accommodation and service in an unmatched serene atmosphere.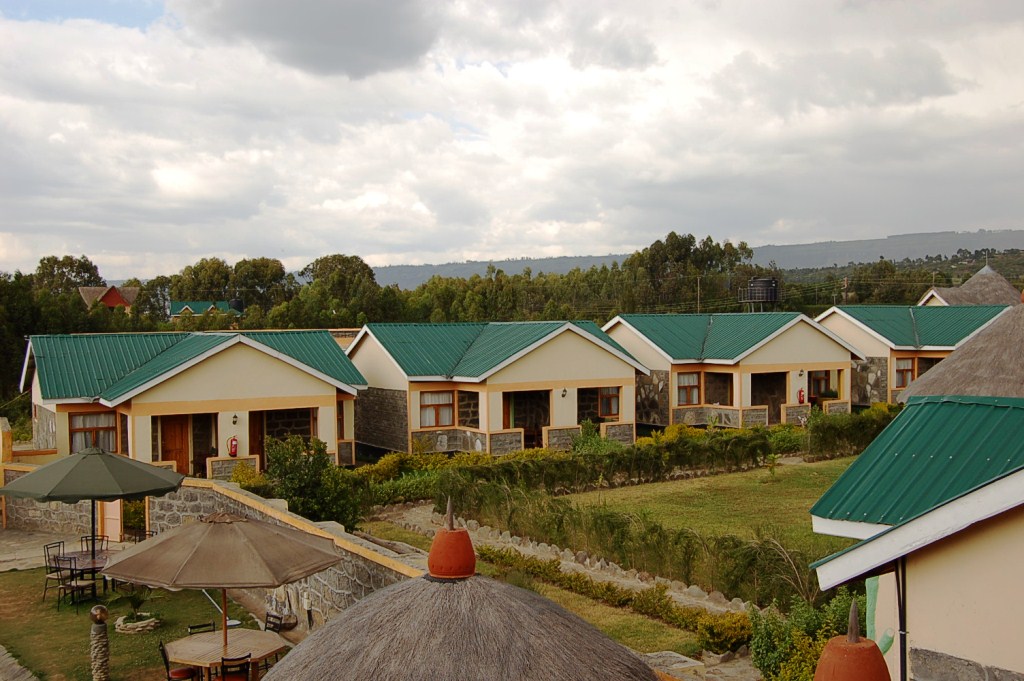 Flamingo Hill Camp
The Flamingo Hill Camp is situated within the famous Lake Nakuru National Park, which lies within the Great Rift Valley of Kenya.
Approximately 30 minutes by air or 2 hours by road from Nairobi. Nestled between the "honeymoon hills", and set in beautifully landscaped grounds with natural foliage and a variety of indigenous African plants and flowers, Flamingo Hill Camp provides superb, tented accommodation. Flamingo Hill Camp is an eco-friendly establishment.