WHY TRAVEL IS GOOD FOR YOU.
"Travel is fatal to prejudice, bigotry and narrow-mindedness, and many of our people need it sorely on these accounts. Broad, wholesome charitable views of men and things cannot be acquired by vegetating in one little corner of the earth all one's lifetime". Mark Twain
Travelling is fun. It is something that let you know the true meaning of life, something that makes you happy, and something that allows you to unwind and relax. Although you can't always have enough budgets to have all the luxury experiences in the destination you travel, you should travel and make memories of lifetime. Travelling does not just provide the opportunity to see difference places, taste different cuisines, take part in different activities, meet new people and learn about new cultures creates better family relationships, it also changes our life.
Not only is travel fun; it provides a variety of personal and health benefits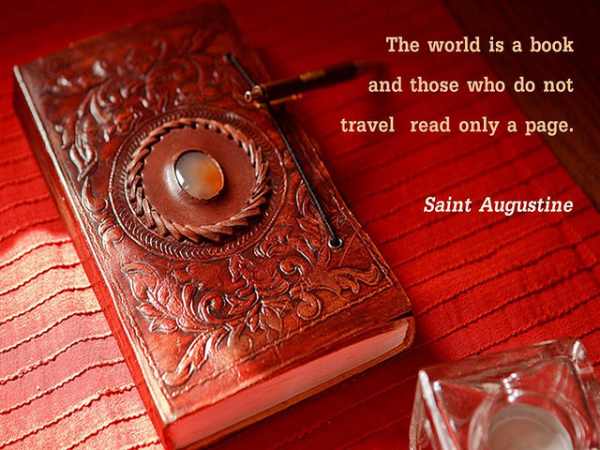 1.       Travel is good for your Health
Travel has been linked to a lower risk of heart disease. A nine-year study of 12,000 men found that those who took at least one vacation per year were 30% less likely to die from heart disease. Another study showed individuals who didn't take a vacation were twice as likely to have a heart attack.
Travel is also linked to a lower risk of depression. A 2005 study showed significantly decreased risk of depression among 15,000 women.
"Half the fun of the travel is the esthetic of lostness." – Ray Bradbury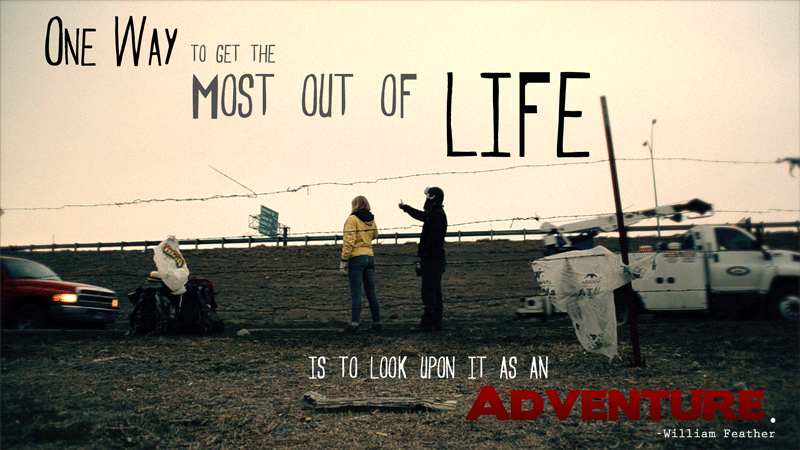 Travel Ignites the need to Learn
There are people who travel because they have a passion to learn new things; eg languages, cultures and history. Every time you travel to a different destination, it gives a chance to interact with people with different diversities and hence the need to learn their ways for smooth communication and enjoyment too. Travelling will provide you with a platform to learning new things in general and present you different aspects of life.
"Man cannot discover new oceans unless he has the courage to lose sight of the shore." – Andre Gide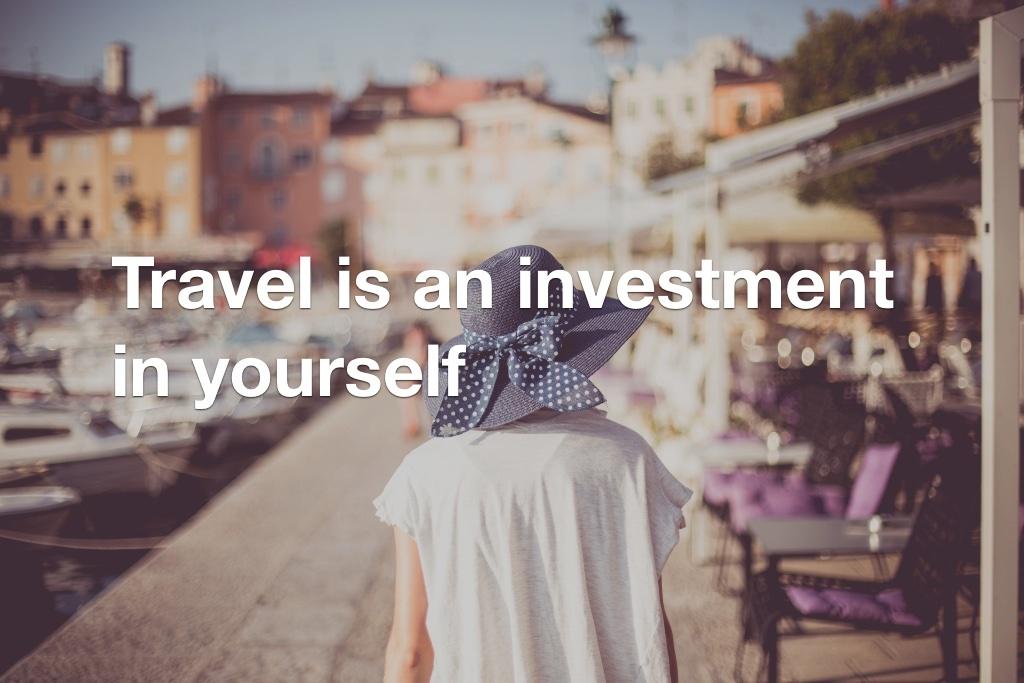 3.       Travel is good for your Mind
Vacation and relaxation go hand-in-hand. Everyone needs time away from the office to rejuvenate. Studies show travel does reduce stress. It also improves our ability to handle stress long after we return home. Studies also show decreased stress in travelers had lower levels of stress hormones.
The benefits of travel and the resulting traveler's high extend into the workplace as well. Employees who travel have lower rates of absenteeism, higher productivity levels, and generally report feeling less burnt out.
Travel is a learning experience. The new cultures, cuisines, sights, and sounds provide countless opportunities to experience and learn something new. Just being in another country increases the traveler's knowledge and intercultural awareness.
Travel also helps students learn more. Studies show students who travel earn better grades than their peers who stay at home. These students also have stronger academic interests and more personal confidence. Students who travel abroad are almost twice as likely to complete a college degree.
"A mind that is stretched by a new experience can never go back to its old dimensions." – Oliver Wendell Holmes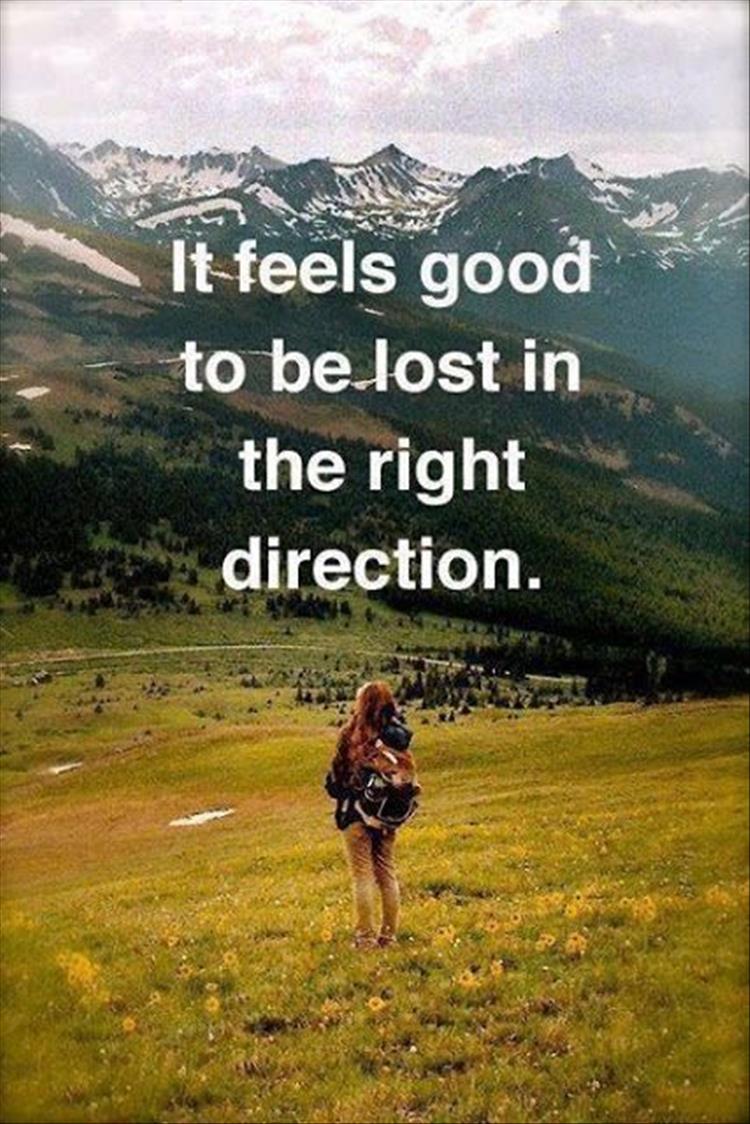 4.       Travel is good for your Relationships
It's common knowledge that travel helps to bring people together by building lifelong memories. Couples are strongly and positively affected by trips taken together. More than 75 percent of adults credit travel with improving their interpersonal relationships. Each trip creates wonderful memories that the family will share for a long time. In most cases, after each trip, family members realize just how important they are to each other.
"The use of traveling is to regulate imagination with reality, and instead of thinking of how things may be, see them as they are." – Samuel Johnson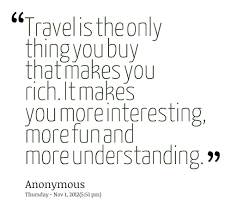 5.       Travel will help in Self Discovery
Being in a new place helps one she his/her familiar skin. Travelling and the adventure of it  gives you the opportunity to be who you want to be without feeling restrained. You can leave you normal self behind and let yourself loose to be someone else, or rather someone you have always wanted to be. You can try new things and change if those things appeal to you.
"We travel not to escape life, but for life not to escape us." – Anonymous
"To travel is to take a journey into yourself." – Danny Kaye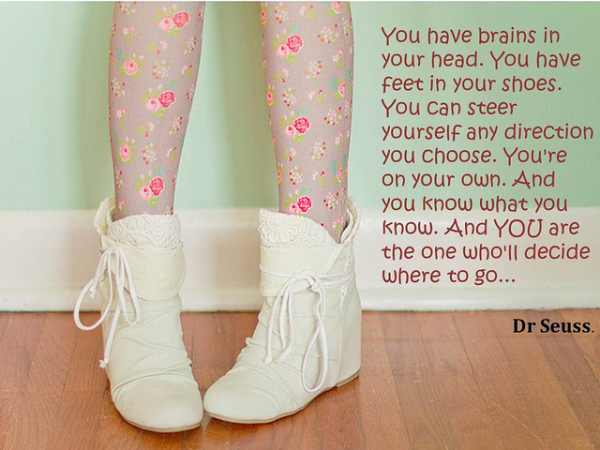 6.       Travel lets you gain new perspective
When you travel, you get to meet new people who will definitely influence your life in one way or another. It will give a broader view of how other people live, how they relate, how they view life etc. In the long run, you gain better understanding of the lives and the struggles of other people.
Most of the time you will realize that you are better off than most, hence makes you more grateful.
"Travel makes one modest. You see what a tiny place you occupy in the world." – Gustave Flaubert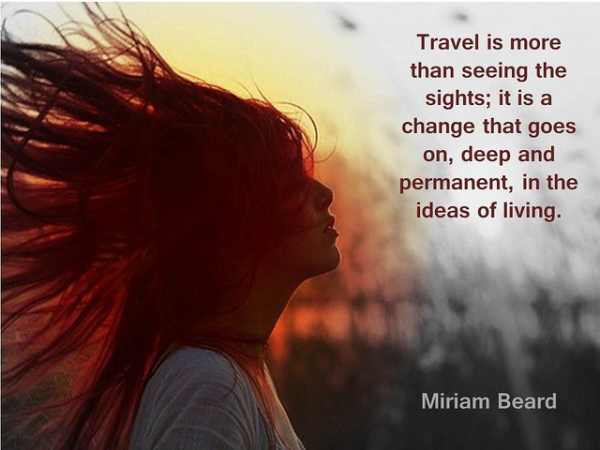 7.       Travel will build your personality
No matter how well you have planned a holiday, sometimes things can go wrong , you may get lost, you may lose a luggage along the way, you may find what you booked was wrong, the food might not be as you expected etc. These problems you may counter on the way will definitely make you feel uncertain. Eventually you learn how to cope, accept and move on making you a better person than you were.
"I see my path, but I don't know where it leads. Not knowing where I'm going is what inspires me to travel it." – Rosalia de Castro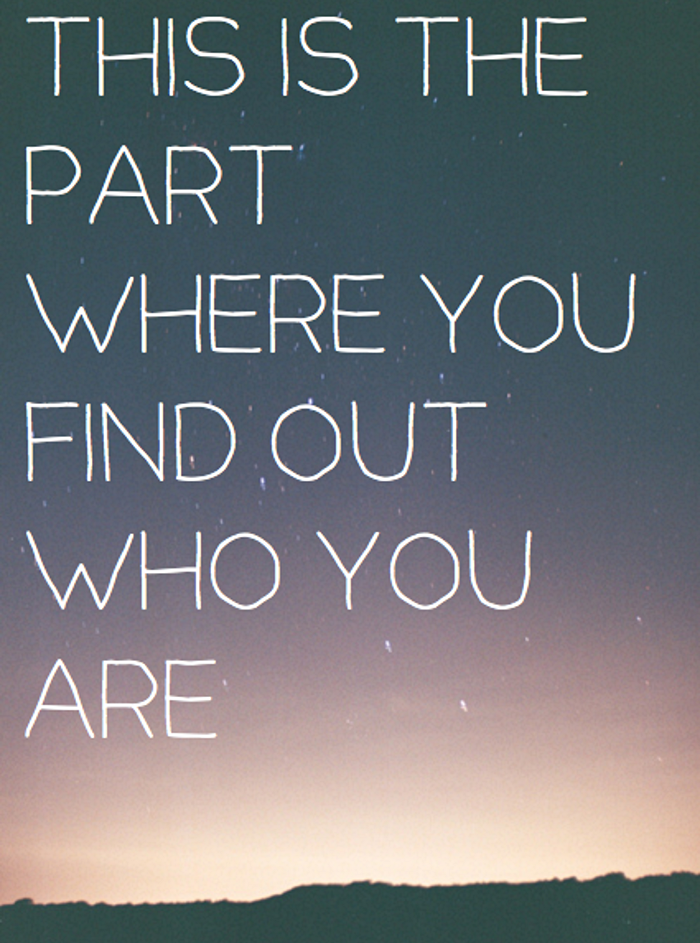 Don't think about it any longer, Contact us for travel offers…
Call us on (+254) 737 991981 / 733 203050 for this Holiday Package
Visit our WEBSITE  for more offers