The dramatic Laikipia region, wild and sparsely populated, has become a center for global conservation leadership. Much of Laikipia is comprised of privately owned ranches that have been combined by local communities to create vast. The conservancies are home to the second highest wildlife density in Kenya, and while many other areas are experiencing dwindling populations of animals, Laikipia is recognized for its ever-increasing numbers of wildlife, including threatened, rare and endangered species.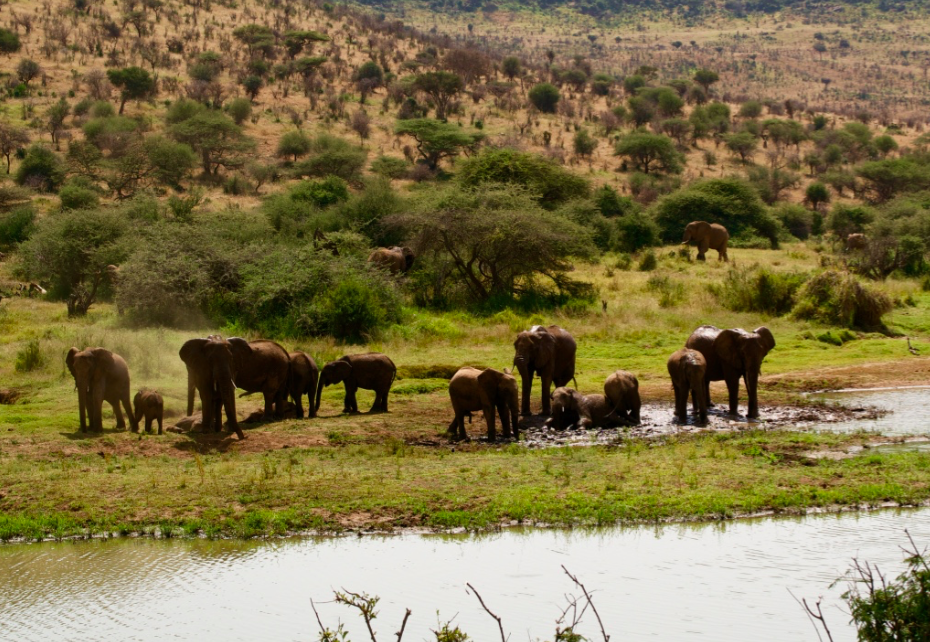 This includes half of Kenya's black rhinos, the second largest population of elephants in Kenya, and the globally threatened grevy's zebra. But what is perhaps most unusual about the wildlife numbers in Laikipia is that they are stable in the face of a sharp national decline.
The conservation and wildlife successes of Laikipia are largely attributed to the local efforts of individual conservancies contained within Laikipia's borders. These individual conservancies are either privately or community-owned and operated.
Ol Pejeta Conservancy
The Ol Pejeta Conservancy is a not-for-profit organization situated in Kenya's Laikipia County adjacent to Nanyuki town.The Ol Pejeta Conservancy is a 90,000 acre private wildlife conservancy situated on the equator, between the foot hills of the Aberdares and the magnificent snow-capped Mount Kenya.
Ol Pejeta has over 10000 large mammals and It is also where the fastest growing population of rhino in Africa can be found. There are southern white rhino, about 80 endangered black rhino and in a special sanctuary there are three of the world's last four remaining northern white rhino.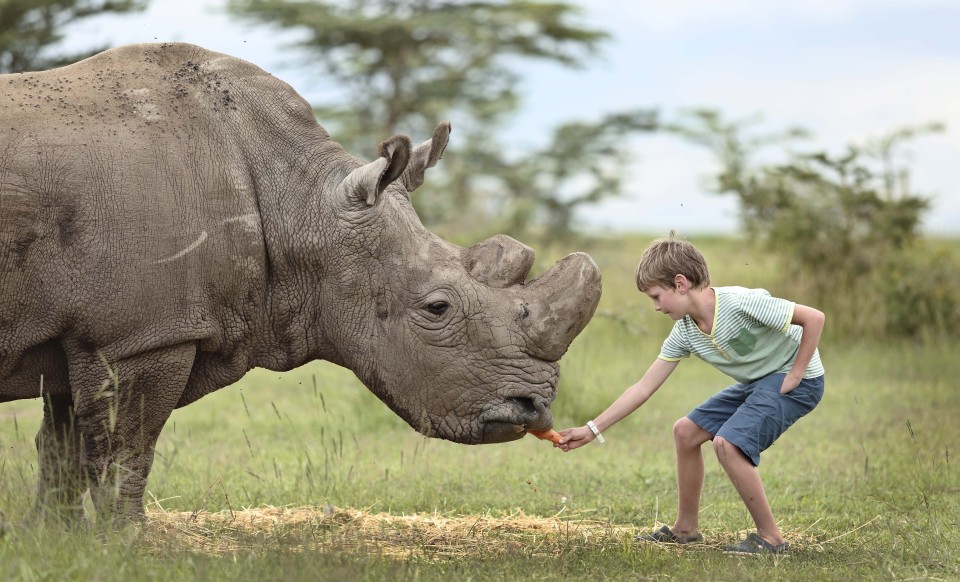 Other animals in the conservancy include the endangered black and white rhino , leopard, elephant, buffalo and lion, Grevy's zebra, Jackson's hartebeest, cheetah and chimpanzee. The combination of amazing wildlife and stunning views across the open plains of Ol Pejeta guarantees an unforgettable safari experience. Activities to undertake include:
– Night Game Drive        -Guided Bush Walk         – Lion Tracking
– Ravine River Bird Walk              – Endangered Species Enclosure
– Sweetwaters Chimpanzee Sanctuary  – Morani Information Centre
– Hippo Hide      – Wildlife – Livestock Integration              – Community Visits
Lewa Wildlife Conservancy
The Lewa Wildlife Conservancy is an award-winning catalyst and model for community conservation, a UNESCO World Heritage Site and features on the International Union for the Conservation of Nature's Green List of successful protected areas.
The Lewa Wildlife Conservancy  (62,000 acres) works as a catalyst for the conservation of wildlife and its habitat. It does this through the protection and management of species, the initiation and support of community conservation and development programs, and the education of neighboring areas in the value of wildlife.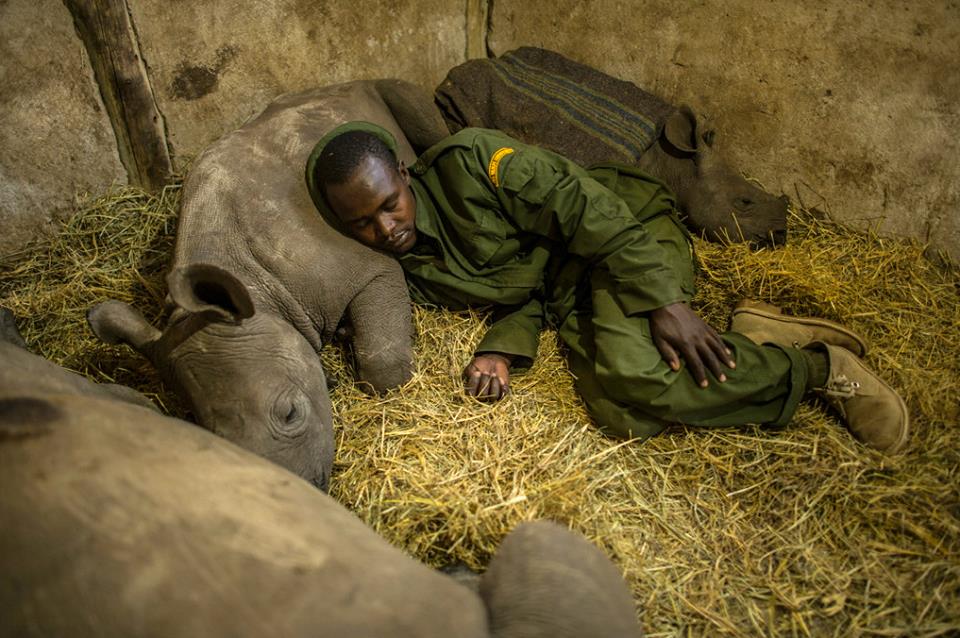 There is an abundance of wildlife on LWC. Lewa is home to both black and white rhinos and is first and foremost a rhino sanctuary, 73 southern white rhinos & 61 black rhinos live on the Conservancy. It is also home to roughly 15% of the world's population of the endangered Grevy's zebra. It is also home to over 70 different species of mammals and over 350 different species of birds. Among the types of mammals you will find on Lewa include: African lions, cheetahs, hyenas, leopards, elephants, wild dogs, a large variety of hoofed animals including the rare aquatic antelope, the sitatunga.
 The Borana Conservancy
The Borana Conservancy is a Borana is a family owned non-profit conservation organisation located within the Ewaso ecosystem on the Laikipia Plateau. It is dedicated to the sustainable conservation of habitat and wildlife. Its mission is to provide a sustainable ecosystem, in partnership with its neighbours and community, for critically endangered species on the brink of extinction.
Borana Conservancy consists of 32,000 acres of arid grassland habitat. Borana takes its name from the native Boran cattle farmed on these lands.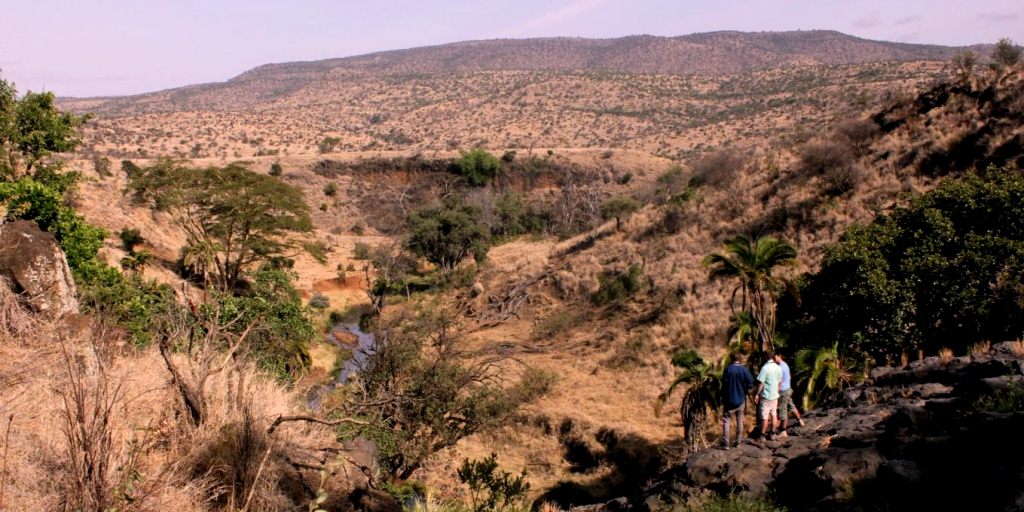 In September 2014, Lewa and Borana took another bold move and begun to remove the fence separating the two areas to create one conservation landscape for the benefit of the rhino. With the fence removed, this landscape now tops 93,000 acres and is one of the biggest private rhino reserves in Kenya. By June 2016, the landscape had a combined black rhino population of 81 as well as Lewa being home to white rhinos which will also benefit from the expanded habitat.
This unprecedented step by Lewa and Borana was the first time in Kenya that two privately owned and run organisations had undertaken such a move for the benefit of one of the country's most threatened species.
 Solio Game Reserve
'Solio Ranch' as it is commonly known, is a privately owned, fenced off wildlife conservancy. The 45,000 acre reserve is dedicated towards rhino conservation.
Solio Game Reserve was started in 1970 becoming the first private rhino sanctuary. More than 40 years down the line, it has provided 93 black and 52 white rhinos to other reserves across Africa and is recognized as one of the most successful private rhino breeding reserves in Kenya.

Other animals in the reserve include lions, cheetah, buffalo, zebra, giraffe, eland, oryx, impala, waterbuck, Thompson's gazelle and warthog. The reserve offers some of the best leopard viewing in the country. More than 300 species are found in the game reserve.
 Ol Jogi Wildlife Conservancy
Ol JOGI Ranch is a private ranch that was established over 60 years ago comprising of 58,000 acres of land. The entire ranch is a fenced Rhino Sanctuary guarding against poaching. It also protects other endangered and threatened species which include Cheetah, African Wild Dog, lion, Reticulated Giraffe, Laikipia Hartebeest and Grevy's Zebra. It has got sixteen operational game corridors that criss cross the expense of the ranch allowing free wildlife migration through the ranch, whilst still prohibiting movement of the rhino.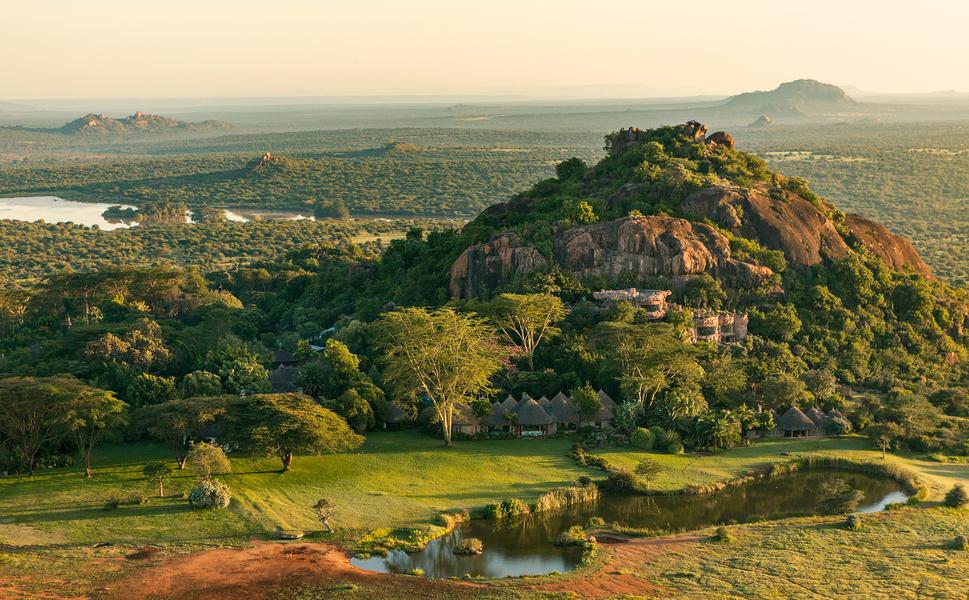 Ol Jogi also has a Wildlife Rescue Centre and a Veterinary Clinic.
 Naibunga Conservancy
Naibunga Conservancy is the collective effort of nine Maasai group ranches in the western region of the Mukogodo Division in Laikipia. Naibunga's ranches are: Koija, Il Motiok, Tie Mamut, Kijabe, Nkiloriti, Musul, Il Polei, Munishoi and Morupusi all in Mukogodo Division, Laikipia North District with a combined size of 47, 740 hectares of land.
Community members realised the need for conservation efforts in the area as increasing numbers of people and livestock coupled with persistent droughts were severely damaging the rangeland. The ranches came to the agreement that by combining land and natural resources, their cattle, wildlife, livelihoods and collective rangeland stood to benefit.
The main livelihood of the members is Agro-pastoralism and tourism. Main wildlife species in Naibunga are Elephant, Grevy's zebra, lion, leopard, giraffe, wild dog and eland.
 Ngare Ndare Forest Trust
Ngare Ndare is the only indigenous forest in Kenya with an expanding canopy cover, and some of the ancient African Olive and Red Cedar trees within it are thought to be around 200 years old
The land under it totalling 5.540ha is government gazetted land under the Kenya Forest Service with a co-management agreement for use and access with the Ngare Ndare Forest Trust.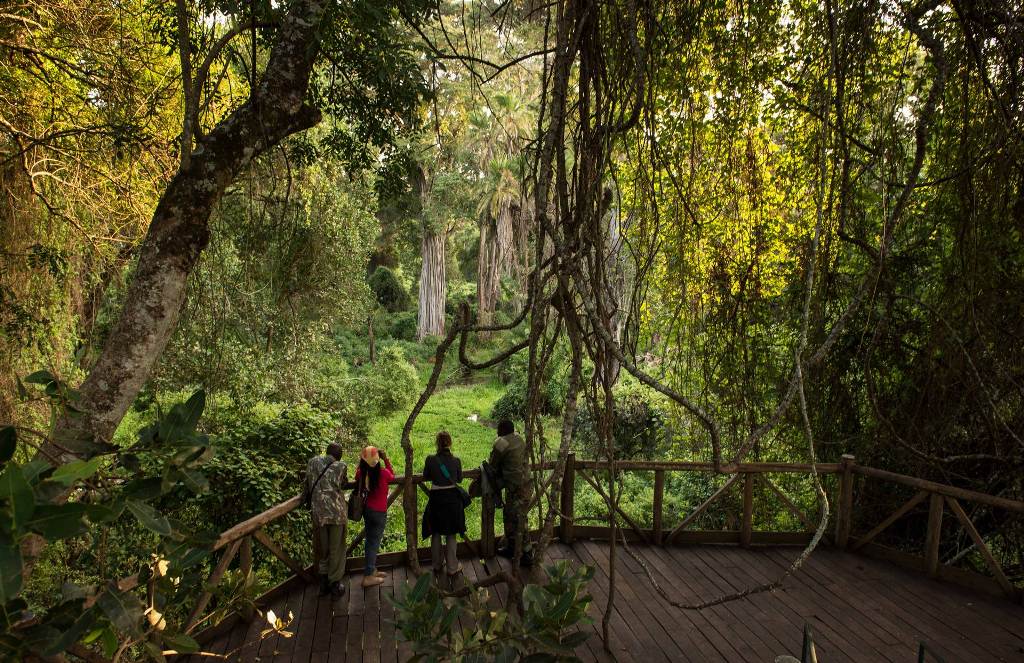 Elephant and buffalo are frequently seen here, as they make their way from Lewa Wildlife Conservancy to the rich grazing on the hills of Mt. Kenya. The Ngare Ndare River originates from a spring in the forest, and creates paradisical blue pools that go on to provide water for the wildlife along its banks and the surrounding communities.
Ngare Ndare boasts the only canopy walk in East Africa. The one kilometer long boardwalk provides visitors with a monkeys-eye-view of the flora and fauna below, and often black rhino, elephant and buffalo can be sighted from up there too.
 Lekurruki Conservation Trust
Lekurruki Group Ranch is located in Mukogodo Division, Laikipia North District. The lush indigenous forest of Mukogodo borders the vast plains of Lekurruki, dotted with Acacia and Newtonia trees. The conservancy encompasses portions of the forest, giving it a unique diversity of habitats and species.
In January 2009, Lekurruki Conservation Trust contracted 18 security rangers to enhance stability in the area. Today they handle conflict resolution, livestock encroachment, cattle rustling and poaching attempts, as well as raising awareness in the community on conservation issues.

Lekurruki Conservation Trust boasts many different species of wildlife and plants. Large herds of buffalo and elephant, which thrive in such habitats, can frequently be seen here, with one elephant herd totaling an estimated 450 individuals.
 Loisaba Conservancy
Loisaba is a 56,000 acre wildlife conservancy located in Laikipia, Northern Kenya. With abundant wildlife, exquisite accommodation and adventurous activities. Loisaba is a critical piece of the larger landscape connecting Laikipia to Samburu and Isiolo counties helping to ensure that a well-used wildlife and livestock movement corridor is protected. Importantly it serves as a keystone property in the landscape bringing community conservancies and privately managed lands together, by providing both a physical and institutional connection Loisaba increases the potential for greater stability and resilience in the entire socio-ecological Ewaso ecosystem.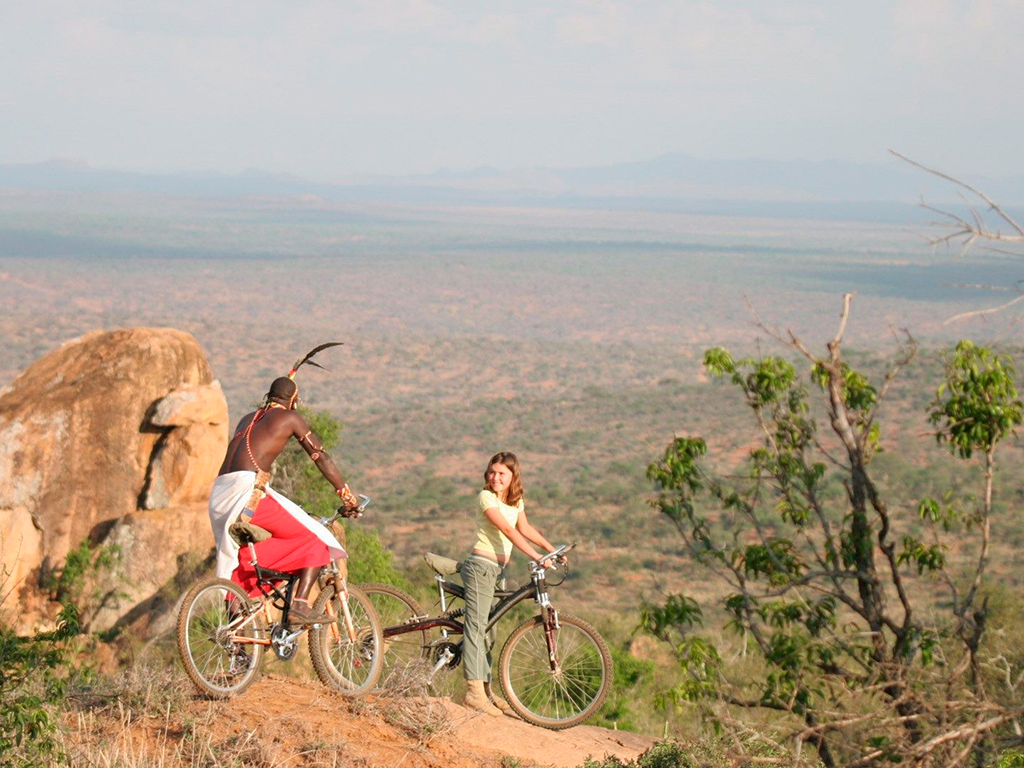 The conservancy is a haven for more than 260 species of birds and 50 species of mammal.  Alongside the more common wildlife there is over 800 elephants who roam across Loisaba, large herds of buffalo, dozens of the endangered Grevys Zebra, reticulated giraffe and the beautiful Greater Kudu. Cat population is thriving, with over three prides of Lion on Loisaba at one time and numerous Leopard and Cheetah sightings . Wild dogs often denning are sighted regularly.
Mugie Sanctuary
Mugie is at the northern end of the Laikipia Plateau with a spectacular view of Mount Kenya. Mugie was established by the Hahn family who have been committed to Africa's wildlife and people for over forty years.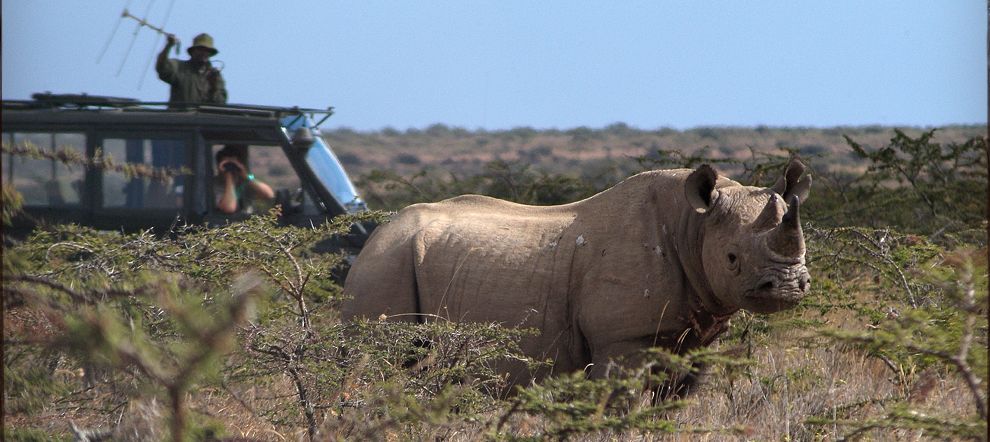 Mugie has preserved and increased its population of critically endangered Grevys zebra and Jackson's Hartebeests. Through their preservation of the delicate ecosystem, the sanctuary has boosted populations of lion, oryx, elephant, giraffe, cape buffalo, eland, as well as over two hundred unique bird species.
 The Ol Lentille Conservancy
It is 24,000 acres of grassy hills and deep valleys, heavily wooded with many Acacia species and African olives. Its sandy laghas are bordered by great stands of fig and fever trees. It is named for Ol Lentille, a 1977m hill from the top of which (an easy scramble) an astonishing panorama unfolds. It's situated at the community-owned Kijabe Group Ranch, on the far northern escarpment of the Laikipia Plateau with enormous views to the craggy peak of Mt Kenya, the Samburu sacred mountain Ol Olokwe, the Matthews Range and the Karisia Hills.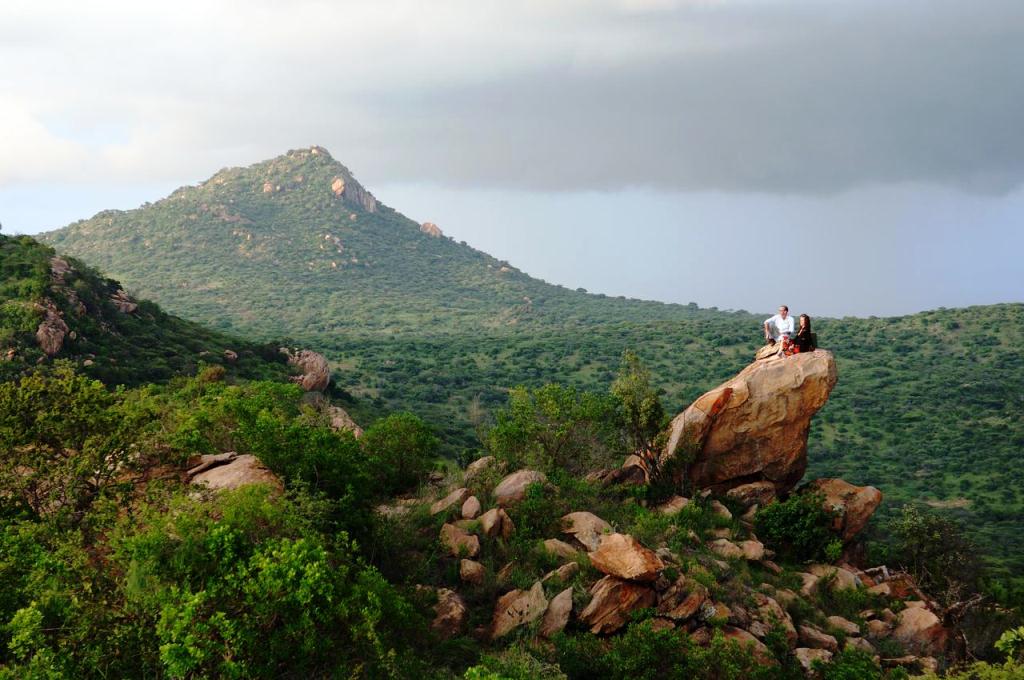 The Conservancy is home to the endangered African wild dog and Grevy's zebra, greater kudu, leopard, striped and spotted hyena, elephant, Burchell's zebra, and klipspringer.
IL Ngwesi
The Reserve is north-west of Mount Kenya and covers an area of 16,500 hectares. The Il Ngwesi Group Ranch is far from any towns and on the edge of Kenya's Laikipia Plateau. 'Il Ngwesi' means "people of wildlife" in Laikipiak Masai.  It was one of the first community-led conservation initiatives in northern Kenya, set up with a vision to sustainably manage the environment in order to both graze livestock and conserve wildlife.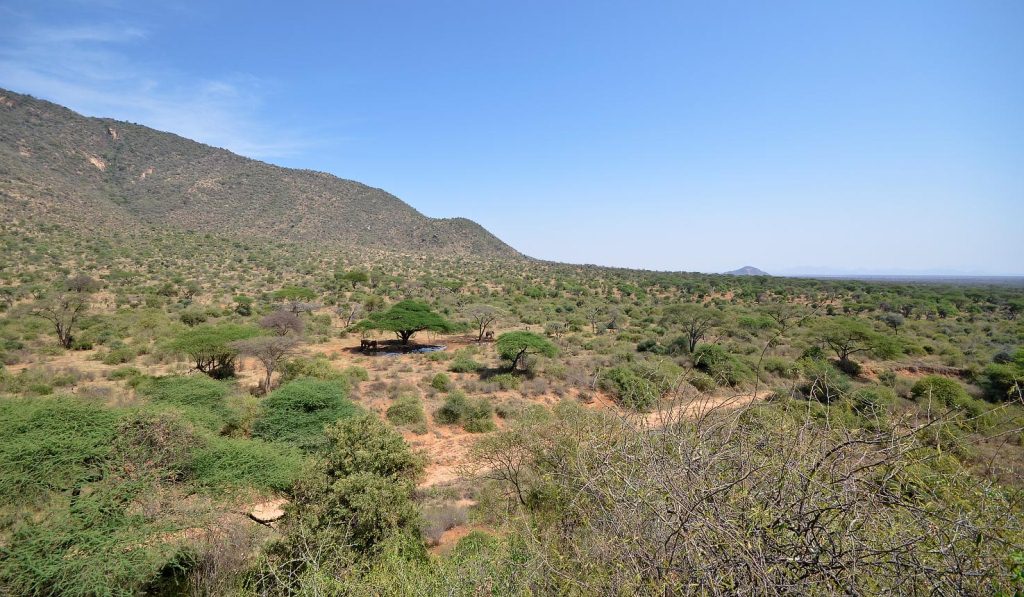 Most of these conservancies are under Laikipia Wildlife Forum (LWF) which is committed to bettering the lives of people through supporting and generating livelihoods, while securing sustainable access to essential natural resources. As a dynamic, membership-led conservation organisation, LWF provides a platform for dialogue for a cross section of land owners and land users including local community groups, private ranchers, pastoralists, small scale farmers and tourism ventures.
"Conservation in Laikipia supports more than wildlife –it supports a way of life."
Contact us on offers or Connect with us on Social Media for more information.
Email: info@southriftgalaxysafaris.com
Call us on +254 720 824 502 / +254 720 823 229  Holiday Packages
Visit our WEBSITE  for offers